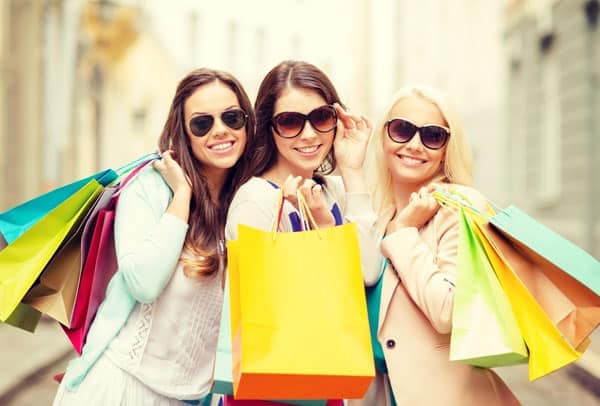 This post may contain affiliate links, which means I earn a small commission if you click and buy something (at no cost to you). See our privacy policy.
Sample sales, both the term and the actual events, have reach an almost mythical status in the minds of most shoppers.
Reality? Well…
The mythical status of the sample sale led to a global rise in the usage of the term "sample sale", when really the event is more like a designer showcase or warehouse sale. True sample sales take place where samples are created, like New York City and, to a lesser degree, Los Angeles.
Yeah your local pr firm may have scored overstock from your local Macy's, created an event, and called it a "sample sale," but really it's nothing but false advertisement. Most sales have the stuff that didn't sell in stores, in one size (example: I went to a sale where all the items were either size 00 or size 14), and in some horrendous color- which means you could have just headed to your nearest outlet mall. Sample sales are almost always hot and because of this heat can often smell.
Now, I'm not saying you should skip that Kate Spade Sale or even avoid that local "sample sale", however you do need to be sale savvy. Now sample sale pros will already be familiar with these tips, however for newbies the tips listed below will help guide you on sample sale path.
What is a Sample Sale?
In the past, sample sales were limited to sizes 4-6 in clothing and size 7/8 in shoes, which excludes pretty much everyone except Naomi Campbell. However, many designers/stores are starting to expand their sales to be more like warehouse or stock sales—featuring a wide range of sizes and styles that were actually produced by the designer for retail. Most notable of this type of sale is the famous Barney's Warehouse Sales, held in LA and New York twice a year, where the hip store sales its designer stock from previous seasons.
Discounts at sample sales can range from 20% to 90% off retail price and the quality and quantity of merchandise varies as well. For designers, like Kate Spade or Prada, you would probably find better deals by heading to your local outlet mall. There is no set rule of about who gets in or how many people get in. It really depends on the designer or store having the sample sale, and the limits of the space. Usually once you're in the sale, you can usually stay as long as you need to, but many sales only let new people in when someone leaves. Unless you have a connection or special pass, there is no way to know that whether you will get into the sale.
Sample Sales by City
Sample Sales Online
How to Shop Sample Sales: 12 Tips
Know the dates. Mark your calendar appropriately. Key sample sale seasons are November and May in New York City. Make sure to arrive early, and also remember that many sample sales start earlier than advertised — it doesn't hurt to stop by a couple of hours beforehand, or even a day or two early in some cases.
It's all in the preparation. Make your sample sale shopping experience more enjoyable by leaving your excess belongings at home . Dress appropriately, wear comfortable shoes and appropriate underwear. For example, slip-on shoes are the best if you are shopping for pants. Assume that there will not be a private dressing room area—wear a camisole if you do not feel comfortable getting naked in front of strangers (women and men alike).
Know thyself. You can't shop all the sales; you must be strategic. Know what designers cut for your body type. Know your size. Know how to separate the junk find from the treasure find. And, most of all, know your budget!
All sales are (usually) final. Make sure you've tried everything on and examined your items before you make your purchase. Watch out for a red stamp marked "SAMPLE", any garment mutilation, faulty construction, damage, mislabeled sizing, etc.
Wear tight fitting clothing (tank tops and legging optimal) so you can change in public (most sample sales have either public fitting rooms or not fittings rooms at all) Also wear shoes like ballet slippers and flip-flops that you can easily pull on and off
If permitted, bring a big bag with a shoulder strap to carry around the stuff you find (a beach bag is good).
Bring cash (unless otherwise noted). You will check out faster and it will limit your spending.
Understand the return policy. Usually, all sales are final.
In order to not feel overwhelmed by the sale, start at the far right corner and work counter clockwise around the sales floor.
Compare prices of items that may be featured at the sample sale online at sites like Smartbargains, Bluefly, Overstock to make sure you are actually getting a good deal.
Call ahead to make sure the sample sale is carrying your size. If the sale only has sample size 4 and you wear a size 12, then avoid the sale.
If you can, bring a friend to help you watch over your stuff and to block fellow shoppers.