This post may contain affiliate links. See our privacy policy.
If you're a working gal and you haven't invested in what I like to call "seasonal blazering," then you're missing out. What better way to take a solid colored shirt and turn it into a professional outfit? Jeans or a skirt and boom, you're dressed. Here we've got four women's blazers that should have you ready for work all year around. And they're all $50 and under. You're welcome.
For Winter: The Sweater Blazer
This sweater blazer from Kohl's is probably just as comfortable as it is fashionable. Because this blazer is also a sweater, it's the ideal accessory to wear around the office once you take off your overcoat. The open design is modern and will allow your upper body to move freely. Try adding a grey scarf and long sleeve undershirt for an edgier look.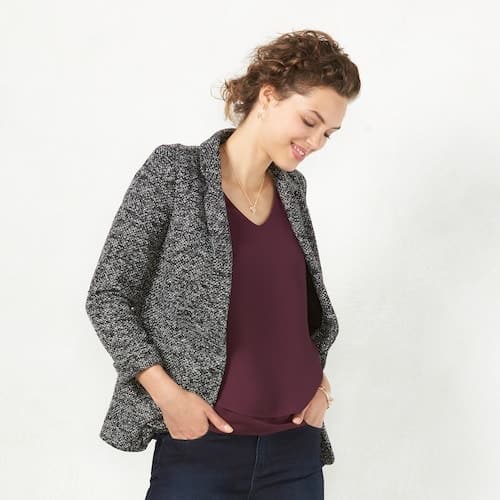 For Spring: The Bright, Cropped Blazer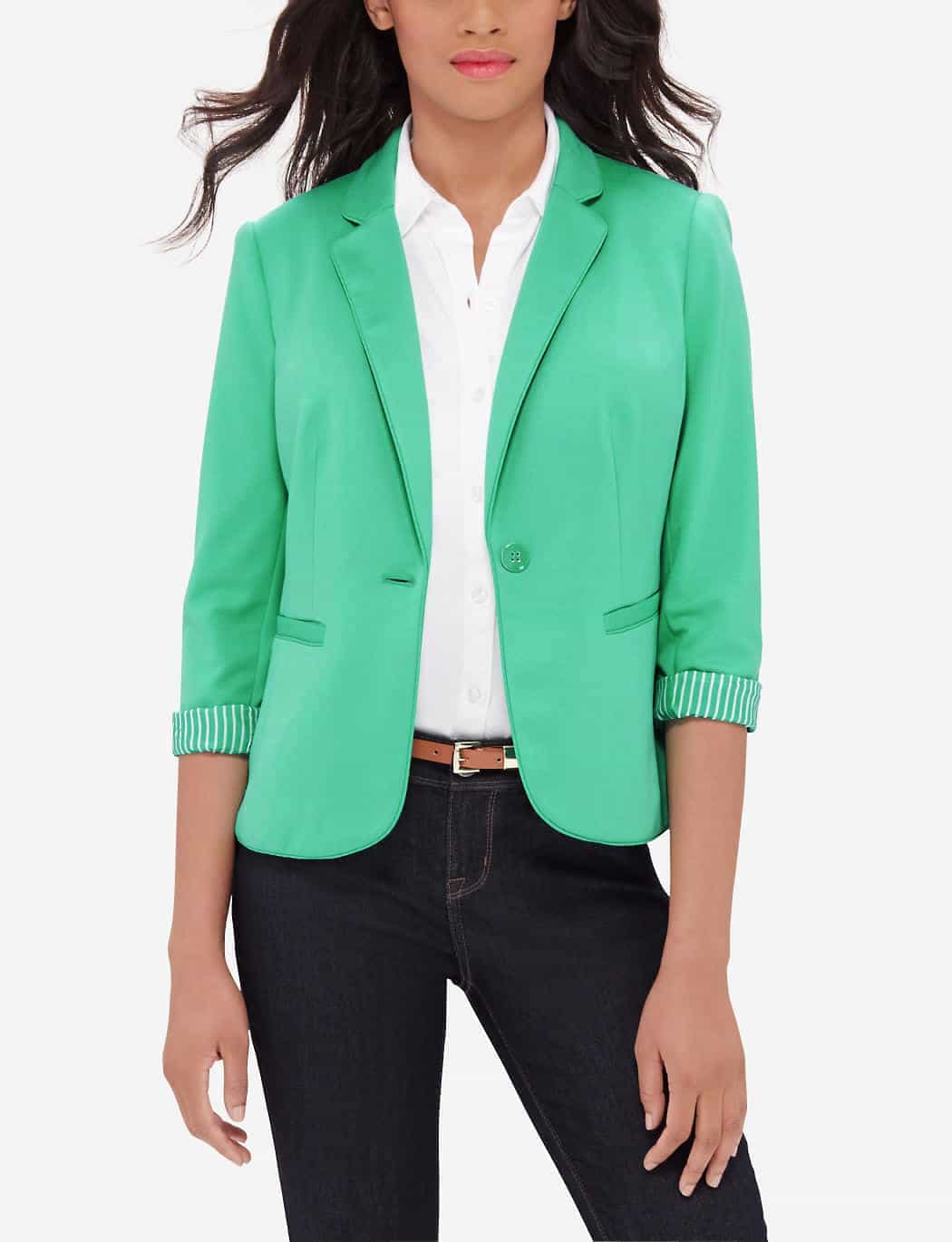 Who can resist a green jacket this vibrant? Take note of this: a bright blazer can be worn as a statement piece by pairing it with solid colors. What a way to revise those old skinnies and white shirts! This is also a versatile jacket you can wear to work and out at night — try switching things up by rolling the sleeves up or down. You can even pop the collar up for a high-fashion vibe.
For Summer: The Cotton Blazer
Wearing lighter colors in the summer months will generally keep you cool. But that's only one of the reasons I love this blazer from Shop Cali Boutique. This mostly cotton blazer is lightweight with two side pockets. Although it has a traditional blazer look, it's soft enough to wear over a casual dress.
For Fall: The Plaid Blazer
Plaid is undeniably a fall pattern. Why not celebrate scarecrows, pumpkins, and good old checkers with this fitted blazer from Venus. The fit of this blazer is the differentiator. It's crafted to accentuate your figure — the curves of your busts, the small of your waist, and hips. If you want to be the talk of the office (in a good way), this blazer is a good start.
What's the best thing about wearing a blazer? Do you like our seasonal picks? Comment below!