This post may contain affiliate links. See our privacy policy.
Spring and summer are the most popular seasons for getting hitched, and all that romance can be tough on a fashionista. Even if your big day isn't on the calendar this year, your stress level can spike when the weekends start filling up with weddings and special occasions. Photos live on forever, and trying to design picture-perfect guest style doesn't come easy or cheap. Our solution? Save yourself some trouble, and cash, by doing your own hair for each ceremony and reception. All you need is a few go-to styles and holy grail products. Read on for the scoop.
4 Wedding Guest Hairstyles + the Products to Make Them Happen
1. Waves for the Beach Wedding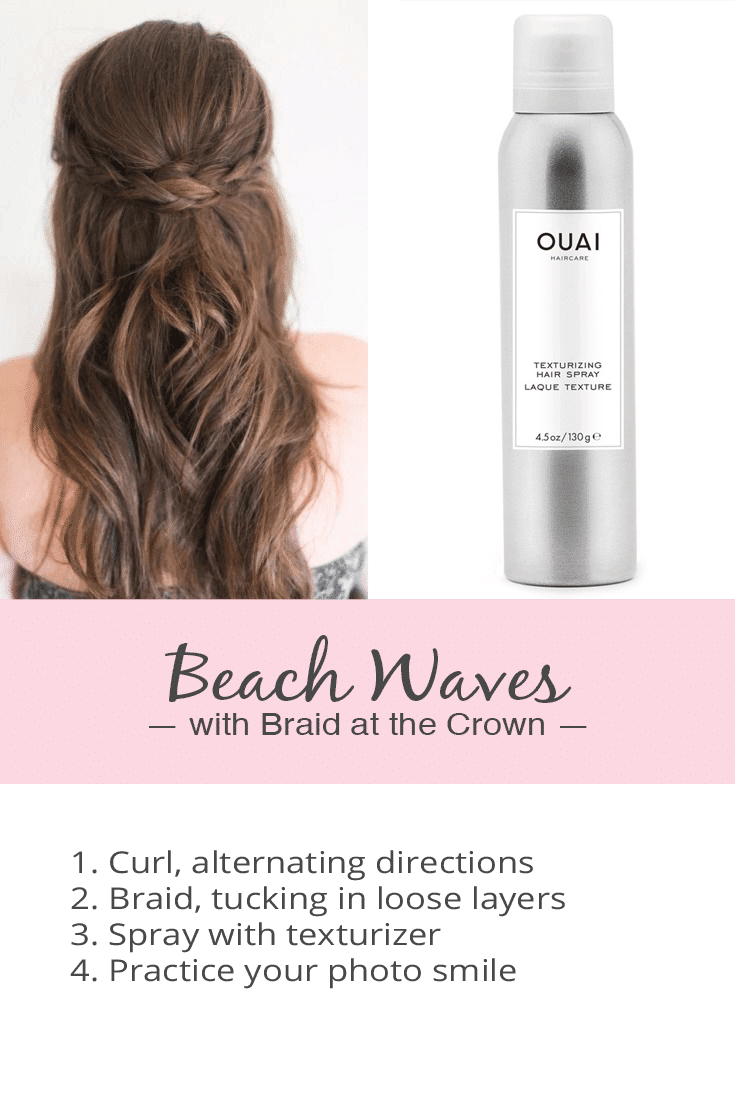 You can never go wrong with beach waves, just ask Victoria's Secret. Steal the angels' signature look with a curling wand — alternating the direction of the curl back and forth around the head. Add a small braid in the front to secure any bangs or shorter layers, and to amp up the mermaid-glam factor. Give your curls a spritz with a texture spray for volume and dimension, and your sea-inspired look is complete.
2. French Braid for the Garden Party

Leave the floral crowns to the flower girls. Achieve the same sweet, ethereal effect with a braided crown — all the way up or halfway, your choice. French braid the hair around the crown of the head, leaving two curled tendrils out front for a relaxed, perfectly undone vibe.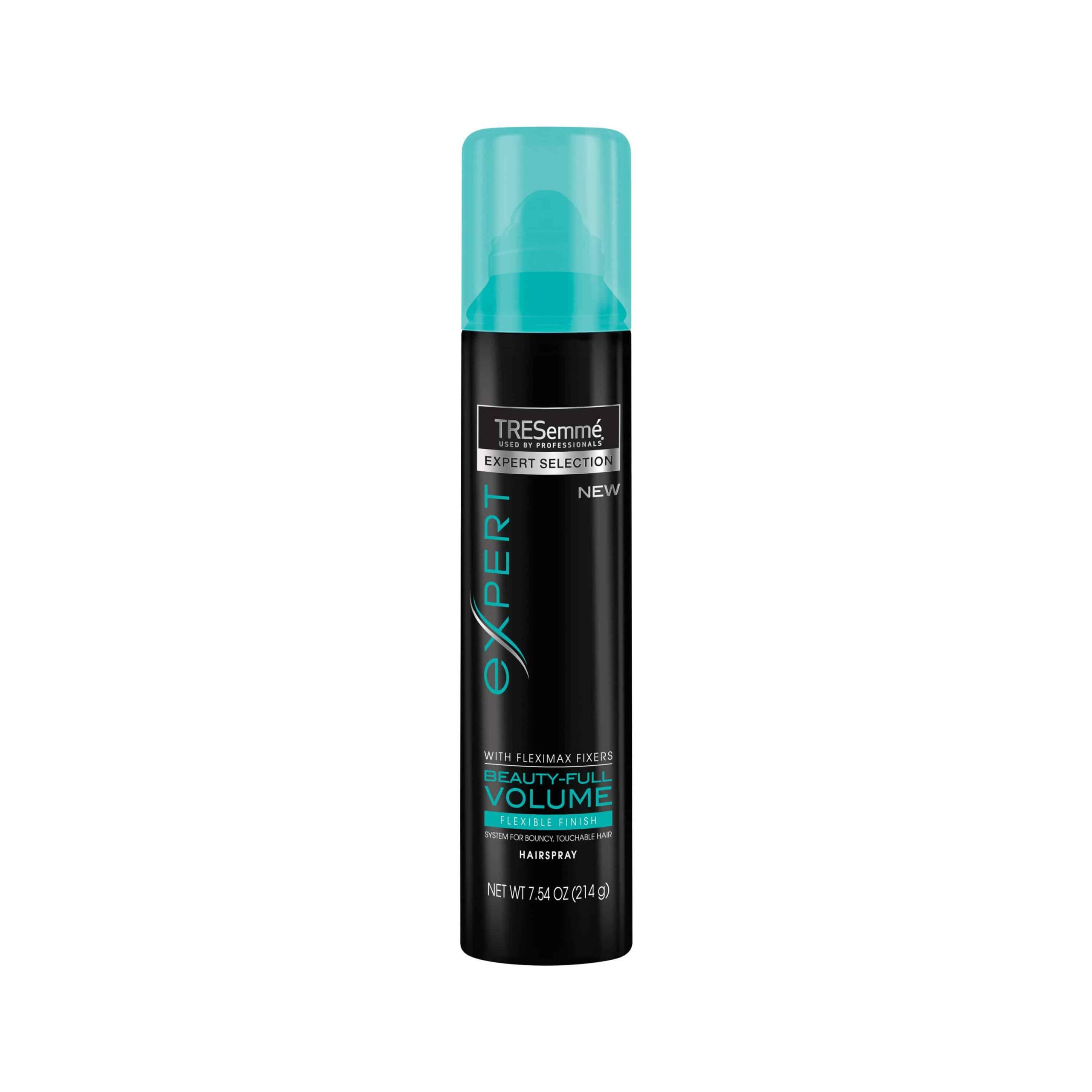 Set the look with a flexible hold hairspray — everything should be soft with this look.
3. The Wet Look for a Black Tie Event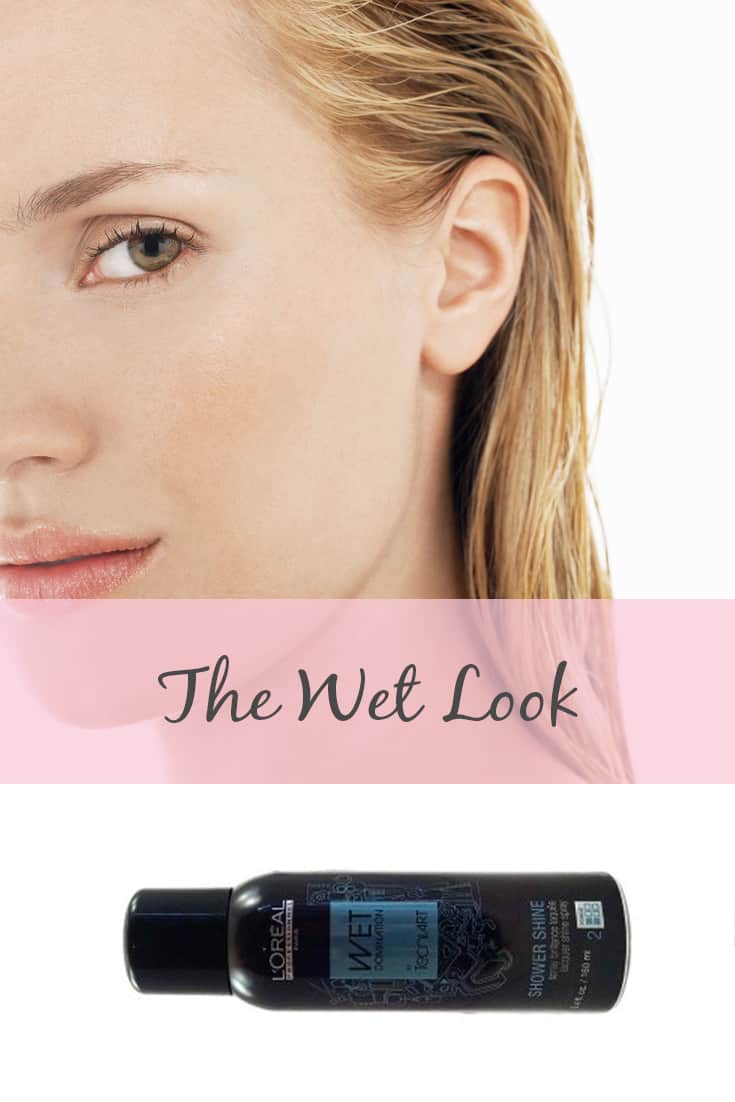 Bring complementary drama to full-length gowns and formal looks when you slick the hair back taut. Pull it back into a low pony a la Victoria Beckham or leave it loose like Kendall or Gigi! The right product cocktail will work to maintain the wet look and keep things in place through a night of dancing into the wee hours.
4. Classic Blowout for the Courthouse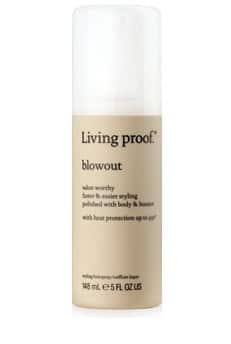 For the couple that likes to keep it low-key, do the same, with a classic blowout. Freshly smoothed and flipped locks are timeless without trying too hard. Lock in a big, beautiful shape with blowout spray that protects locks from the heat of the dryer and offers hold.
For more wedding fashion inspiration, see our guides for what to wear to a spring wedding and what to wear to a summer wedding!
If you have other wedding guest hair ideas to share, let us know in the comments!