This post may contain affiliate links. See our privacy policy.
Someone asked me the other day if Groupon was still around. Yes, Groupon lives on still — though it's moved well beyond the local deals that were the focus of the site's early days. Today, Groupon is something of a deal aggregator. You can find coupons for local restaurants and day spas still, but you can also shop for discounted products. And when you know the ropes, you can efficiently navigate through Groupon beauty and fashion offerings to snag some deals worthy of a budget-shopping diva.
Groupon Local vs. Groupon Goods
Groupon has three different categories of deals: Groupon Local, Groupon Goods and Groupon Getaways or vacation packages. Groupon Local includes discounts and deals from merchants in a specific city. An example is a 60-minute deep tissue massage for $39, or 61% off, at Harmony Massage in St. Louis.
I'd pay for this deal on Groupon and then present the coupon at Harmony Massage. Depending on where you live, you might have many Groupon Local options, from restaurants to day spas to retailers. All these deals work the same way — you pay Groupon upfront and then present the coupon at the merchant to get your deal. The deals typically have fine print that restricts how and when you can use them too.
Groupon Goods is a slightly different animal. This part of the site functions like any other online store. You search, add items to your cart and checkout directly on Groupon. Returns are free, and if you order at least $34.99 of product and you get free shipping.
Groupon Wants You to Buy Local
Groupon's roots are in the local deals, and that's still the site's focus today. When you first visit Groupon.com, you'll likely see a giant pop-up that asks you to sign up for deals in your city. My offer included a promo code for 25% off my first Groupon. Note that the 25% off doesn't work on product purchases, only Local and Getaway deals. And, if you use the search bar that's prominently displayed at the top of every page, you'll only be searching the local deals.
Groupon Beauty & Fashion — What to Expect
To get to the Groupon 'store' known as Groupon Goods, you have to click on Goods on the menu. Now, prepare to be overwhelmed. The Women's Fashion category of Groupon Goods has some 26,000 items, most of which is stuff you'd never buy or wear. (Maternity Easter tees? Really?). There are another 27,000 products listed under Health and Beauty. Again, lots of goods you don't want, like the Bamboo Charcoal Slimming Bodysuit for $12.99.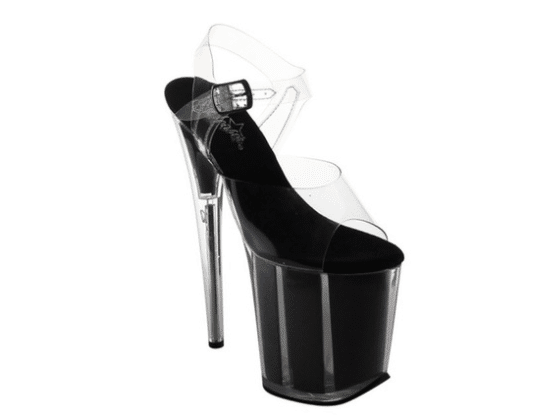 Navigating through Groupon's beauty and fashion categories is kind of like turning on the TV to find informercials on every channel. You'll see many gimmicky-looking products and, hopefully, a few nice finds. Some people love spending hours looking for a deal, but I like efficiency. To me, the very best deals are the ones that don't take me all day to figure out. So, let's talk about the easiest ways to find deals on Groupon beauty and fashion products.
Groupon Shopping Strategies
1. Know what you need.
Here's your warning. Start browsing Groupon without a shopping list and you'll end up buying things you don't need. It's the dealmaker in you — there are literally thousands of products discounted more than 50% and you can easily get sucked into thinking a deal is "too good to pass up." (Again, the informercial analogy comes to mind.)
2. Think Groupon before Target or ULTA or H&M or Overstock.
Groupon Goods is a great place to buy toiletries, casual makeup, the random designer handbag and basic apparel pieces like tees, scarves and leggings. Doing a quick check to see if Groupon has makeup brushes or OPI nail color (yes, they do) before you head out to Target can save you a few bucks.
Savings opportunities get bigger of course with more expensive products. I found this MICHAEL Michael Kors messenger bag on Groupon for $148, and the same bag on Overstock for $216.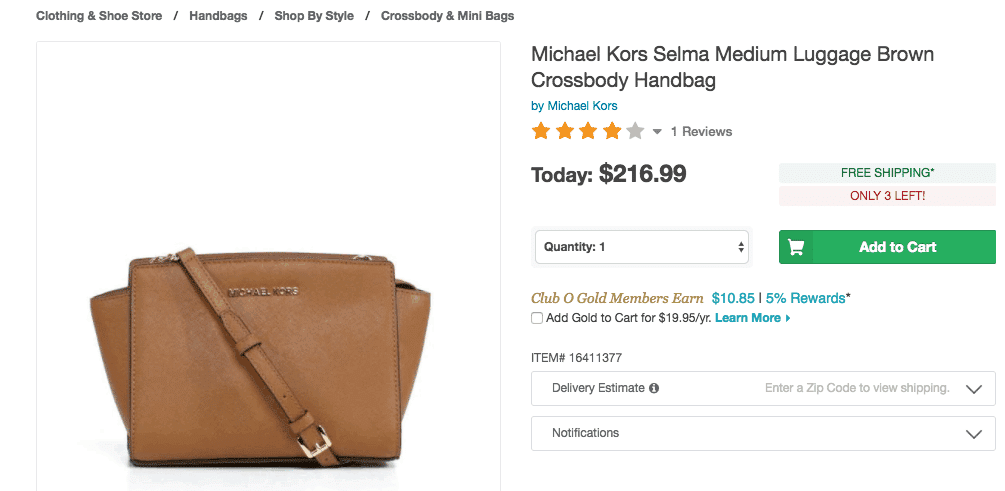 3. Check Dealspotr.
Full disclosure here: I'm a Dealspotr ambassador and proud of it. I use the site as my go-to for finding coupons and promo codes. Dealspotr can add more efficiency to the Groupon shopping experience by helping you find popular product deals and promo codes fast, like this one.
4. Pay attention to the ads.
As frequent online shoppers, we've learned the fine art of ignoring banner ads. That'll work against you with Groupon, as the site will typically hammer you with discount offers until you buy something.

5. Use the Groupon app.
If you can handle having another shopping app sending you notifications, try the Groupon app. The app's focus, like the site, is on local deals, but you can shop Groupon Goods too. And the app will send you notifications (lots of them actually) about different Goods offers and promo codes.
6. Customize your email subscriptions.
You can customize your Groupon emails to include only Goods deals if you aren't interested in the Daily Deals for your city. I do think Groupon could stand to give you more customization options for the emails. You cannot, for example, specify how often you want to receive emails or specify certain categories of Goods. If you subscribe to the Goods deal list, you'll get all Goods deals rather than just discounts on beauty and fashion products.
Do you have a Groupon beauty and/or fashion shopping success story? Tell us about it in the comments.