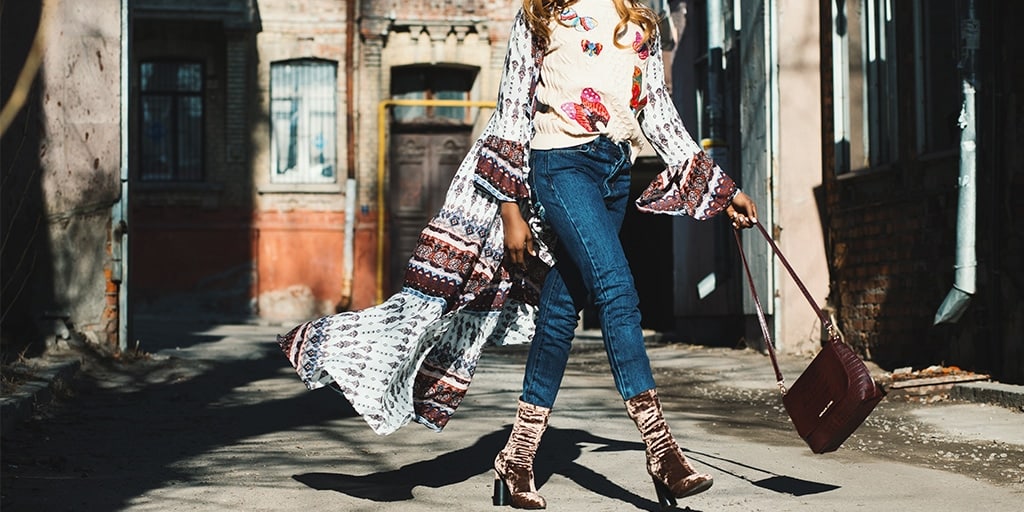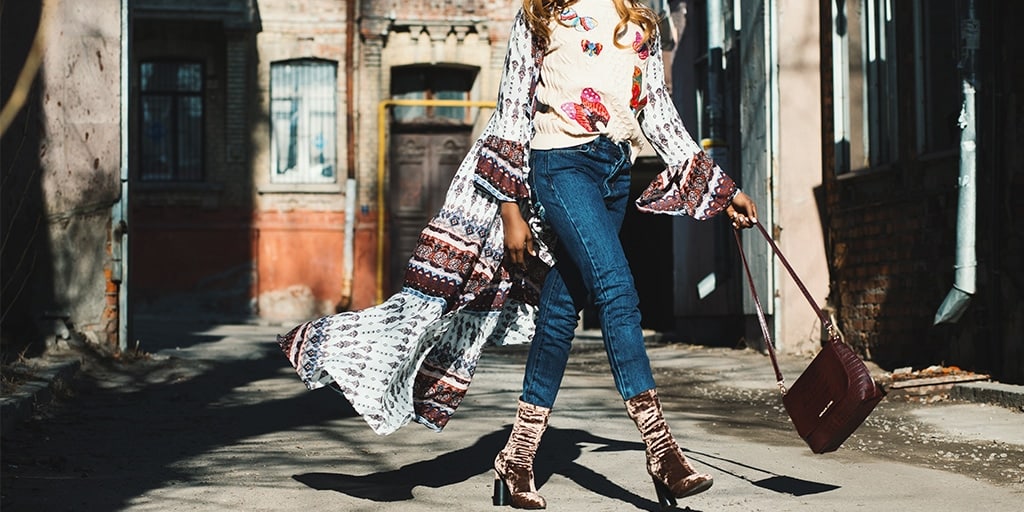 We have had a satisfying life-long love affair with our jeans, but let's face it — as far as current trends go, jeans are more cazh than fab (and yes, that's how you abbreviate casual…I googled it).
But that doesn't mean your beloved denim has to be relegated to cleaning-the-basement-day status. It just means that to make your jeans more au courant you need to be pairing them with on-trend pieces and accessories. In other words, you need to know how to dress up casual denim, and pronto.
Read on for our suggestions on taking your denim from meh to fab.
How to Dress Up Denim
Stilettos
Okay, sexy shoes are kinda like cheating — it's almost too easy. But we like easy.
You can take your heels-and-jeans look in many directions. For a power look, try a close-toe pump with skinny jeans, white oxford shirt and belted blazer.
Or, think super-girly, open toe and skinny heel. Throw in a dash of color if you like (but black is always chic). Pair with boyfriend jeans (rolled at the ankle please) and a cute top and blazer. Voila — instant sexy dinner date material.
Duster Coat
This trendy piece works best with some slim/skinny/cigarette denim. Add ankle boots, cute flats or sexy heels to amp up to at least an 11.
Ankle Boots
A little edgier footwear option, appropriate for both date night and shopping/coffee/errands with the girls (or by yourself — it's 2019 after all).
Surplice Top
The power of a dressy top should never be underestimated. For a flattering and feminine look, reach for a drapey surplice top — it's the perfect counterpoint to an edgier or laid back pair of jeans.
Layered Necklace
Statement necklaces have been on-trend for years, but the latest look is a layering of elements (legit separate layered necklaces will work of course, but we like getting the layered look for the price of one piece).
Handbag Drama
Let's face it, handbags can change everything. Want to elevate your trusty jeans/white v-neck/black flats/black jacket ensemble? Think snake, metallic, super cute clutch action. If only everything could be made better this easily.
The Blazer
This is an oldie but a goodie — you just can't go wrong with topping a great pair of jeans with a chic little blazer.
How to keep it modern? Your jeans can be anything from cute dark skinnies to baggie rolled boyfriend jeans, but please avoid the mid-wash mom versions (that's a lifetime rule, just to be clear).
As for the blazer? We like slim, body-conscious cuts (whether long or short) and a little pop of color.
This post was originally written in 2014, and updated in January, 2019.