With the end of the skinny jean era comes the finish of so many other favorites right along side it. But lovers of fall classics like the cargo are free to rejoice! The go-to guy style we've always enjoyed stealing gets new life this season, in sumptuous slouch and sweatpant iterations.
This post may contain affiliate links. See our privacy policy.
Trade in the idea of skin-tight cigarette styles, and open your mind to a more relaxed silhouettes and verve—we'll guide you on how best to complement the new casual autumn essential.
Tips on Wearing Cargo Pants
Silk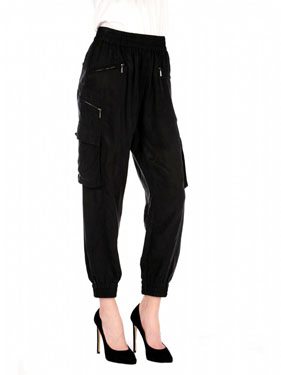 Silky, draped shapes are ready to take the cargo towards the office. Paired with a vampy lace-up heel, breezy tie-neck blouse and you've got an all new alternative to the tedious trouser. The sheen of a silk, satin or even polyester lends this borrowed from the boys look a new sense of polish and prestige.
Slouch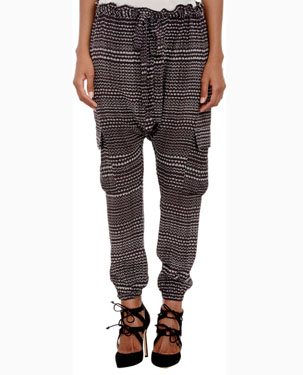 Closest to the age-old cargo pant we all new and loved hated (remember the convertibles with the tabs?), the slouch style takes the good old twill fabric up a notch with drop crotch lines and elasticized ankle openings for a scrunched, low-slung fit that matched with a tee, bootie and tailored blazer has casual friday written all over it.
Sweatpants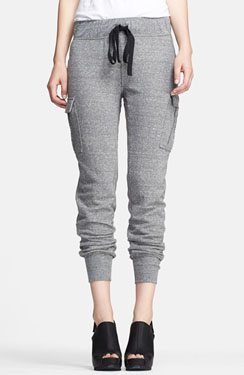 Because nothing screams "street style" quite like the continuation of active trends, a soft cotton cargo was destined to make the list. Whether thrown on to cover your teeny yoga shorts post-studio or rocked all Saturday long for a sporty edge, lace-up your checks and fasten your top knot–comfort has never looked cooler than a fitness-inspired cargo and tank combo.