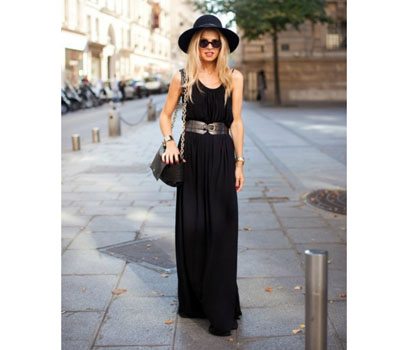 No matter what the trend forecasts say, black will always be the new black. There's a reason celebrities always show up in—on the red carpet, in airports, shopping the streets of Hollywood. The shade that flatters all also has a chameleon-like ability, to look chic and unique on every individual wearer.
Malleable to a number of aesthetics and personalities, each wearer truly makes the classic color their own. If you don't believe us, check out how your favorite celebrities spin the onyx hue into a signature sartorial taste.
Our Favorite Celebrities Who Rock the Black
Angelina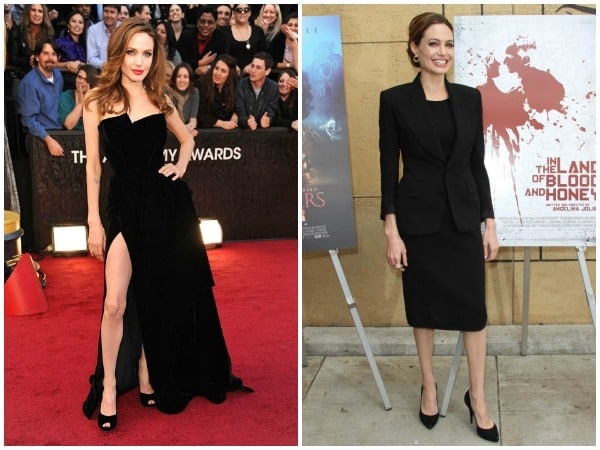 Whether she's pulling out the vixen card at her latest premier or classing it up behind the podium as a Goodwill Ambassador, Angelina Jolie's black cues are always classic Hollywood and polished. To steal the look, go full length with a little leg (read: slits) for special occasions and go full-on sophisticate for the office in a two-piece suit ensemble.
Taylor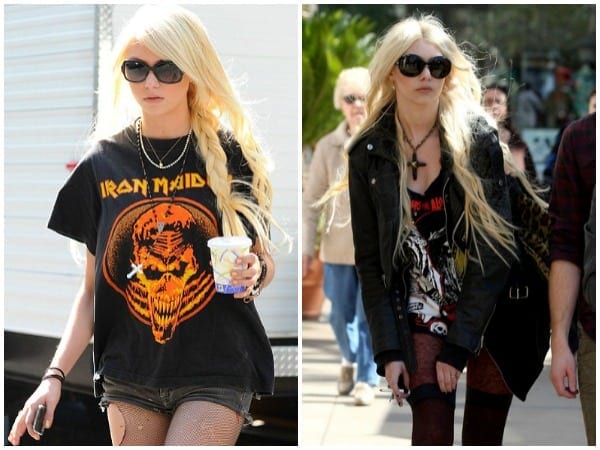 Representing all that is wild, young and young at heart, no one does takes black up a notch like Taylor Momsen. The actress-turned-front woman, has been layering on the coal, mesh and more for years for her on take on modern-day punk princess. Her mode du jour? Black band tees, distressed denim and wide brim hats.
The Kardashians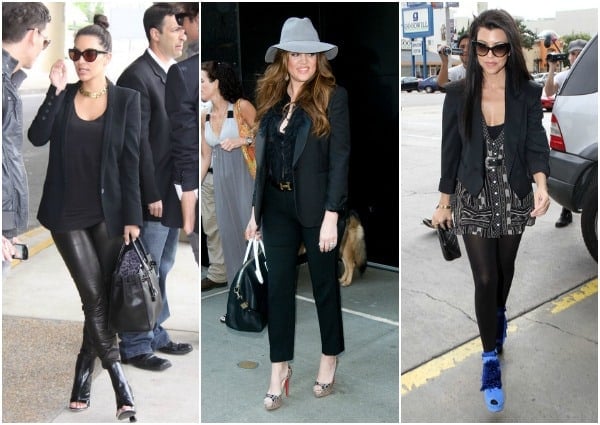 Kim to Kourtney, Khloe to Kris, if there's one thing that brings this family together it's their favorite all-black fashions. If an everyday look is on the agenda, take note from the sisters and mom-ager who's style has practically become synonymous with the blazer, skinny jean and heel combo.
Posh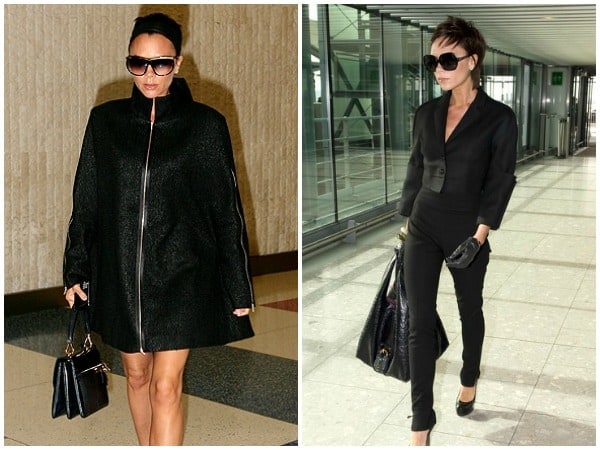 There's really no other words to describe Victoria Beckham's black basics than in her Spice Girls moniker. The forever-en-vogue designer seamlessly blends casual and dress for one luxe arsenal of daily style. Queen of the modern LBD, sky-high bootie and leather legging, replicating Posh's picks means runway silhouettes and shapes.
Rihanna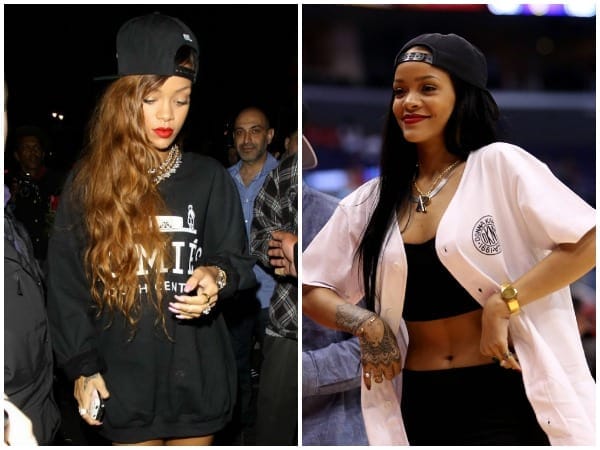 This songstress's take on black is the decidedly trendy approach, channeling her inner club-kid and #ghettogoth through sport motifs and ironic knock-off culture. Riri's direction? Black jerseys and sports bras, sneakers, bucket hats and other web 2.0 favorites. Just work in the activewear to give this athletic-inspired getup a go.
Rachel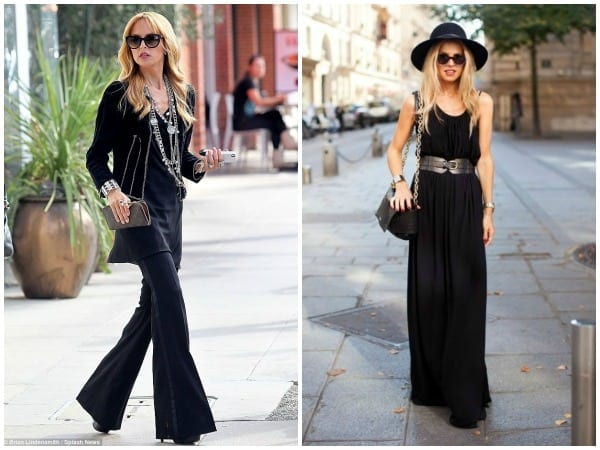 Practically single-handedly responsible for the bohemian revival (through clients like Nicole Richie and Kate Hudson, no less), stylist/reality star/mogul Rachel Zoe uses black to back her blasts from the past. With an eye for flared denim, fur outerwear, beaded minis and slinky maxi dresses, you too can score the tiny blonde's Old Hollywood glamour or 70's nostalgia.