Want to look like a million bucks when you've only got 10? Chin up, girl, because it can be done! And it doesn't have to involve wearing giant cubic zirconia rings to blind and confuse your onlookers.
Learning how to make clothes look expensive without the corresponding big budget is something like doing a card trick. A close-up magician isn't really making cards appear and disappear — she's actually just focusing your eyes on what she wants you to see. As a style-minded lady, you can do the very same thing to create that rich look you crave.
9 Tips on How to Make Clothes Look Expensive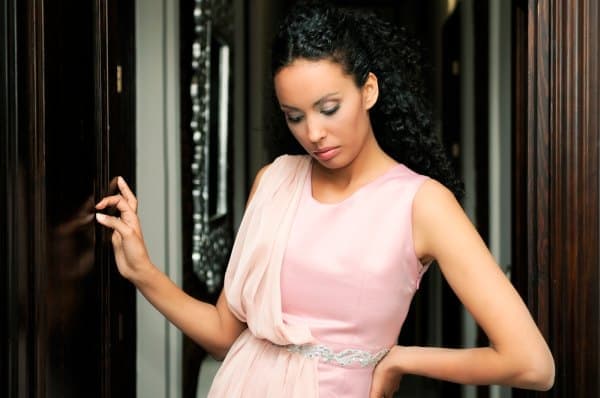 There's a reason magicians wear costumes, use props and play music. They're establishing a context in which you will believe in their performance. As an under-cover budget fashionista, you'll use the same strategy. Here's how to do it.
1. Inspect your clothes.
Dive into your closet and pick over all of your go-to pieces. You're looking for signs of wear: loose buttons, hanging threads, broken zippers, armpit stains, faded colors or dingy whites.
For any piece that looks askew, you have two options. Repair it or stop wearing it. If the repair involves fixing a button or other detail, consider upgrading that embellishment. You might replace plastic buttons with metal ones, for example, and give your old blazer a new, luxe vibe.
2. Try on everything in your closet.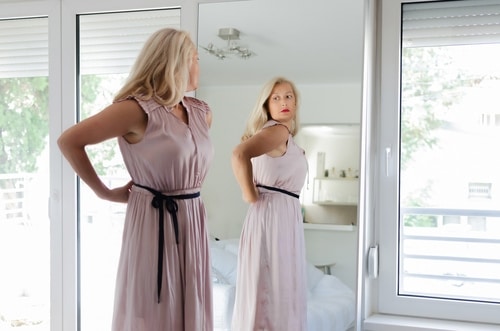 Clothes that crease, gather or pucker in the wrong places tend to cheap. Conversely, pieces that fit you perfectly have a pricier look about them.
Evaluate every piece you own that just doesn't fit right. It doesn't matter if it's too tight or too loose – if it creases where it shouldn't, stop wearing it. Either get it tailored or donate it.
Of course, not all garments are candidates for tailoring. Factors to consider are:
What would it cost to replace that piece? Don't invest in tailoring if it will cost more than buying a new, better fitting garment.
How many more wears can you get from that piece? If a bit of tailoring gives you a garment you'll wear often for at least a couple seasons, then go for it. But don't invest in a piece that's nearing the end of its useful life.
3. Get obsessive about ironing and lint rolling.
Once your wardrobe is tidied up, you'll want to focus on keeping those older garments looking sharp (and expensive).
Wrinkles and pet hair won't do you any favors when you're trying to create an expensive look. (And if you despise iron, as I do, see our post on how to iron clothes faster.) Develop an eye for these details and don't leave the house until your entire outfit is crisp and clean. Consider investing in a steamer and keep an extra lint roller in your bag or car.
4. Wash lightly.
Over-washing your clothes fades colors and puts stress on the fabric, particularly along the seams. Try going three or four wears between washes and you'll immediately extend the life of your clothes.
This strategy may not be practical for your gym clothes, but it's definitely appropriate for your work attire. Just hang up your career pieces each day in a well-ventilated space — this will air them out and keep the wrinkles at bay.
5. Shop aggressively.
You'll need to become a regular at local department store clearance racks, off-season sales and thrift stores. Poshmark can also be a goldmine of fashion opportunities for anyone chasing expensive-looking style. You're on the hunt for brand-name bargains and quality designer pieces that have long-lasting appeal.
The more time you spend shopping for style bargains, the savvier you'll be at identifying the very best deals. You'll learn, for example, that a brand-name blazer discounted to $40 is an incredible buy. Chances are you only find that deal in the heat of summer, but so what? Buy the blazer and wait for winter to roll around.
Before you develop the sixth-sense of budget shopping, take the time to do research when needed. Price shop online or ask a friend or even question the sales person. Whether you're buying a pair of jeans or a diamond ring, do whatever is necessary to make an educated purchase so you know you're not spending more than you have to.
6. Wear dangling earrings.
Dainty, dangling earrings have a certain star quality about them. We wrote a whole blog post about it here!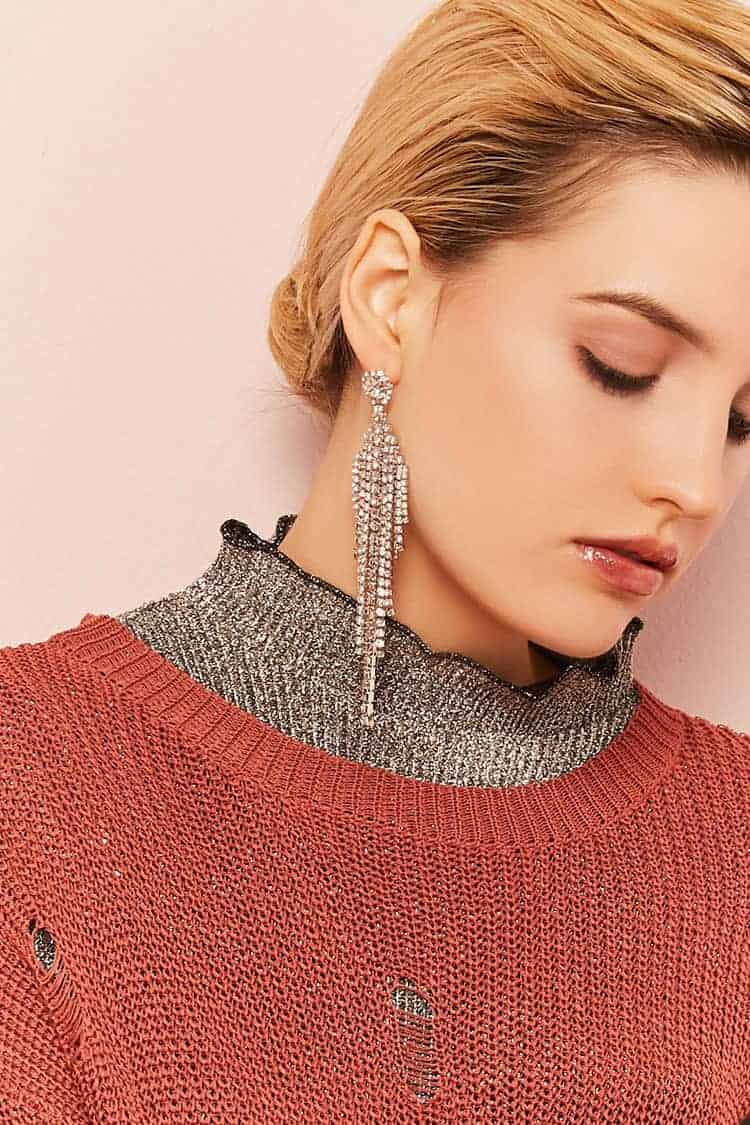 Choose styles with small crystals or CZ stones for the most impact.
7. Always pick a statement piece.
Here's where your sleight of hand comes in. You can mingle comfortably with a highbrow crowd while wearing a TJMaxx outfit — as long as you add in an expensive-looking scarf, bag or belt. Most people will only notice the statement piece and ignore the rest of your outfit.
And, no one needs to know you bought that gorgeous statement belt on Poshmark for $20.
8. Do the front-door once-over.
Lastly, make sure you always look polished before you leave the house. Take a minute to give yourself a once-over. You're looking for anything out of place: a messy shirt tuck, a bit of lipstick on the teeth, chipped nail polish.
Yes, these things are completely superficial. But they're also impression-forming details. If you truly people to think you wear very expensive clothes, you need to look like you spend a bunch on your hair and makeup too. It's all part of the costume, right?