It's that time of year again — Breast Cancer Awareness Month happens every October, and it's a reminder that we each have the capacity to help fight this terrible disease.
Fortunately, the fashion and beauty industries make it pretty easy for the budget fashionista to show her support. Each year, socially conscious brands roll out products that fundraise by donating a portion of sales to support breast cancer research and prevention.
And that means the girl who loves to shop can undoubtedly find a fabulous garment or beauty product that drives donations for the cause.
Pink Ribbon Fact Check
While many brands do roll out legitimate breast cancer fundraising products, there are some fakers out there. In truth, anyone can produce a t-shirt or specialty socks with a pink ribbon design. The presence of that pink ribbon, sadly, means nothing with respect to fundraising.
So how do you know your purchase is actually generating funds for breast cancer awareness and research? Here are three ways to tell.
1. The retailer donates a portion of all its sales, year-round, to breast cancer research.
You can avoid the opportunistic pink ribbon product that has no charity affiliation by shopping with an established retailer that raises funds throughout the year to fight breast cancer. The Breast Cancer Site Store, Ford's Warriors in Pink and Choose Hope are three examples.
2. The brand is a global one, and there is press about the breast cancer initiative.
Big brands generally don't risk their reputations by running sham breast cancer promotions. If a global brand puts out a press release about a breast cancer initiative, it's pretty likely that program is legit.
For example, Vineyard Vines and Chamilia are promoting breast cancer products in 2018. The details of these two programs are shared in press releases, which you can see here and here.
3. The organization that is receiving the donations has endorsed the product or is affiliated with the product.
Stand Up To Cancer directly runs collaborative cancer research programs. While Stand Up To Cancer is working against all cancers, breast cancer is an area of focus.
The Stand Up To Cancer store sells official merch that contributes to the organization's research programs.
Breast Cancer Awareness Products — Top Picks
Ready to show your support? Here are my top picks for breast cancer awareness products in 2018.
Chamilia Sterling Silver ID Bracelet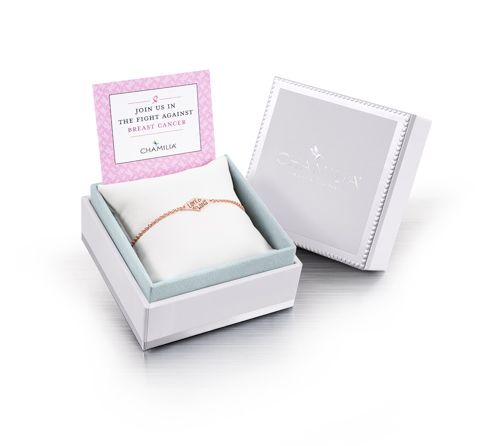 Chamilia is a purpose-driven brand, and that's only one reason why their jewelry picks show up in my collections year-round. The designs are consistently beautiful and the quality is top-notch.
In 2018, Chamilia is supporting American Cancer Society's "Making Strides Against Breast Cancer" initiative with the sale of the Limited Edition Love Wins ID bracelet for $49. This dainty piece is sterling silver with rose-gold electroplating.
PUR attitude Fruit Peel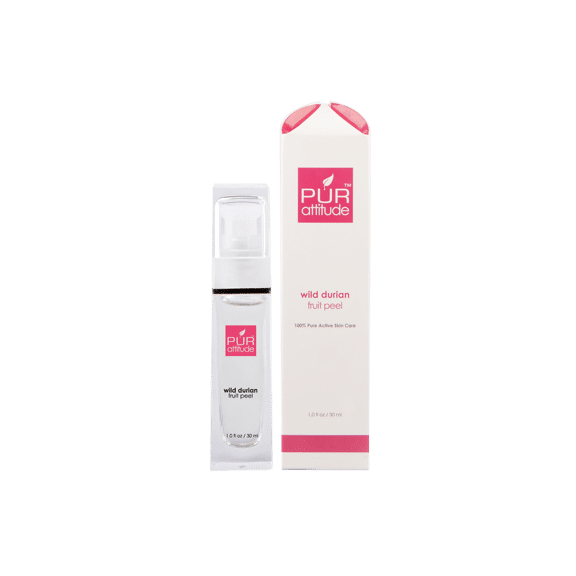 For every Wild Durian Fruit Peel ($75) sold this October, PUR attitude will donate $25 to National Breast Cancer Foundation.
What's to love about this peel? It delivers on the promise of a facial peel by revitalizing and retexturing your skin — without harsh, drying side effects. In a 28-day test, 100% of women reported that the Wild Durian Fruit Peel was gentle and non-irritating.
Champage Deco Scarf from the Breast Cancer Site Store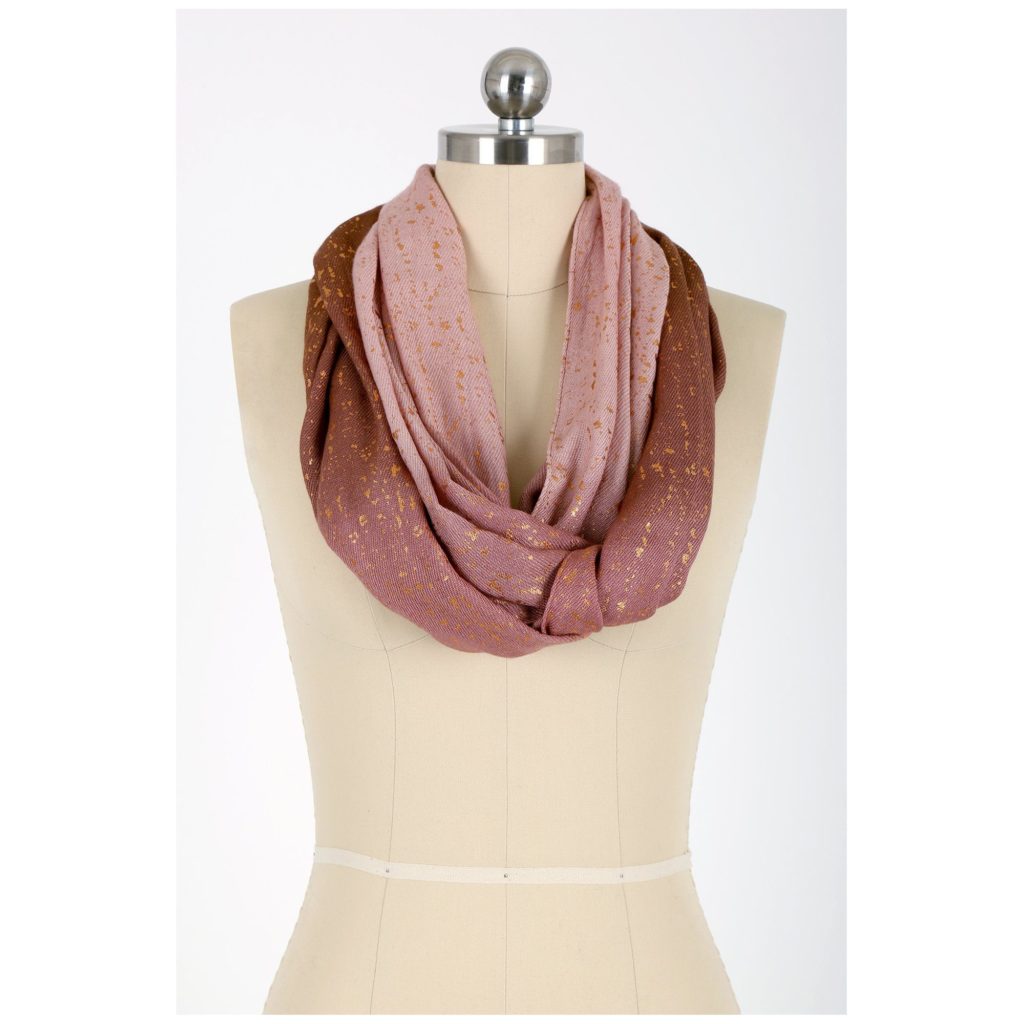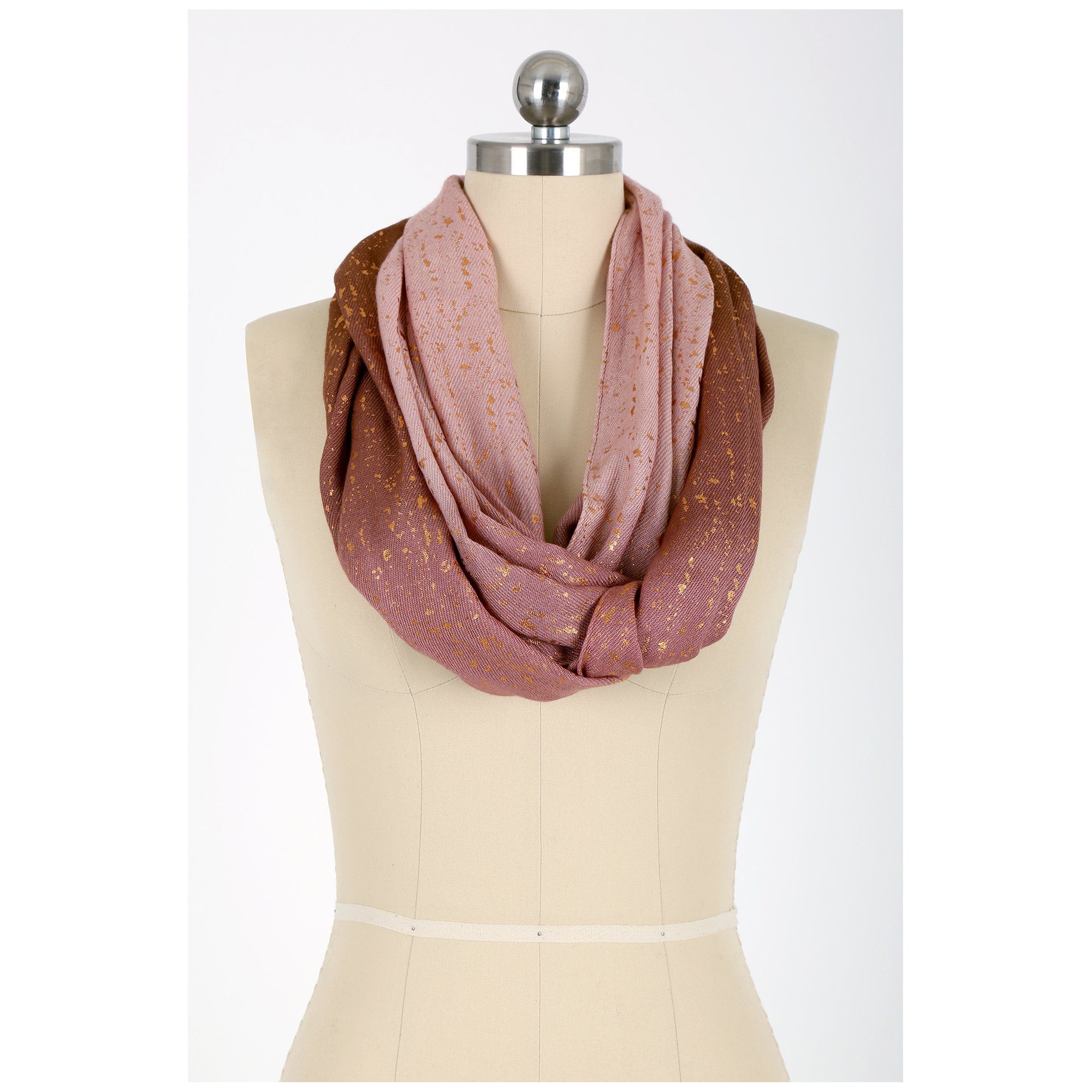 You can buy clothes and accessories year-round from the Breast Cancer Site Store, and know that your purchases are funding mammograms.
But if you're about to invest in some fall transition wear this October, why not choose the Champagne Deco Infinity Scarf ($15)? The neutral color with a hint of sparkle is just right for heading into fall in style.
Vineyard Vines Long-Sleeved T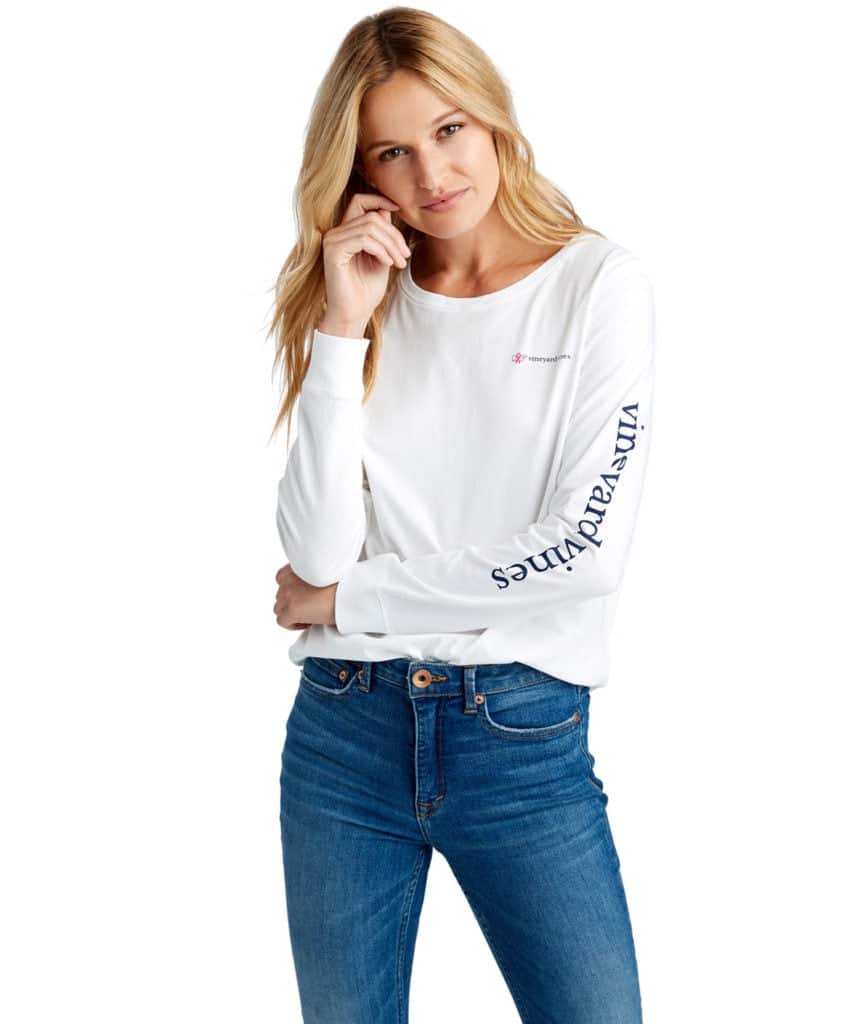 A long-sleeved white tee shirt is a must for fall — particularly if you've already started investing in colorful scarves. Choose this high quality piece from Vineyard Vines for $48, and 30% of the proceeds will be donated to Bright Pink.
Bright Pink's charter is to support prevention and early detection of both breast and ovarian cancers.
Stand Up To Cancer Dolman Sleeve Top
There are many straightforward breast cancer awareness tee shirts on the market, but this one makes our list for the figure-flattering dolman sleeves. In a versatile gray and contrasting black-and-red logo, this official Stand Up To Cancer tee ($29.99) will quickly become a go-to on your casual days.
Thrive Causemetics Triple Threat Color Stick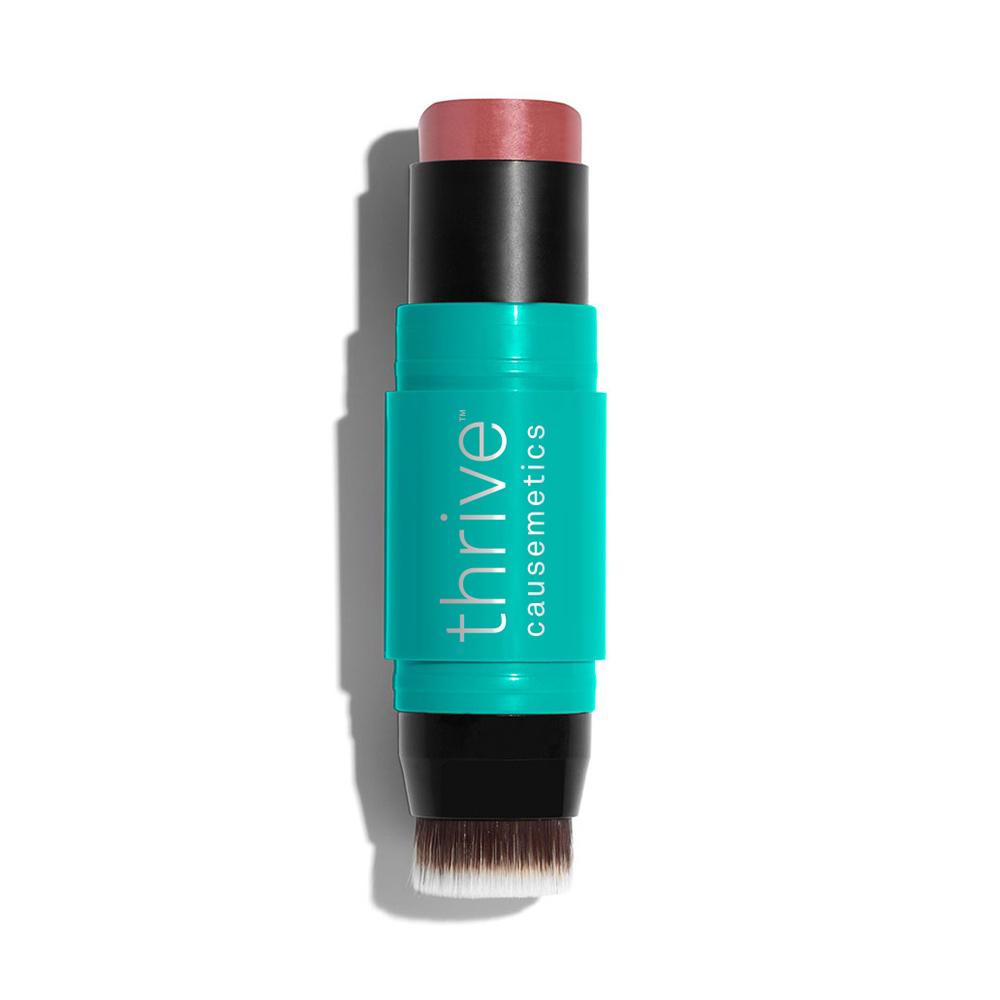 Thrive Causemetics is another purpose-driven company that gives to several women's causes, including breast cancer. For every Thrive product purchased, one product is donated "to help a woman thrive." As of July, 2018, Thrive had donated more than $2 million worth of beauty products to iGoPink/The Breast Cancer Charities of America through the national beauty program, Feeling Beautiful Again.
My Thrive pick is the Triple Threat Color Stick for $36. Stash it in your purse for an all-purpose, cream color you can use on your cheeks, eyes and lips.
Avon Iconic Pink Lip Set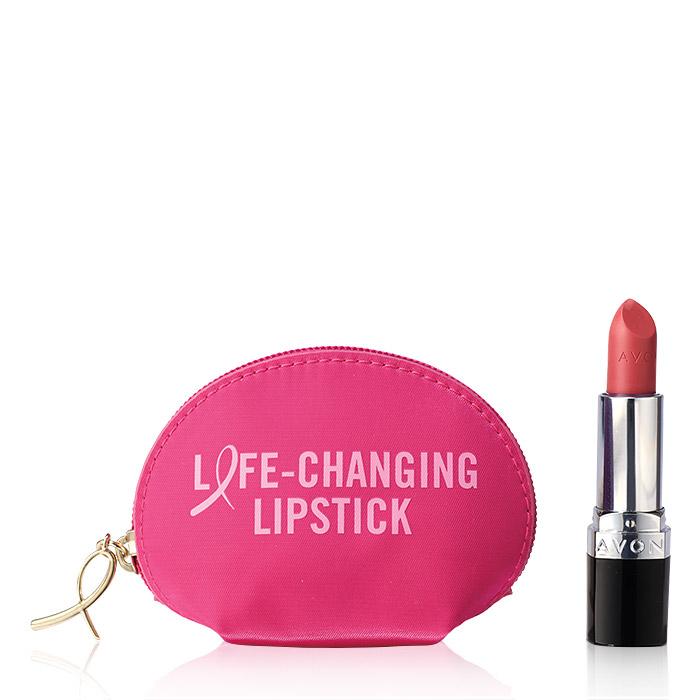 Avon donates 15% of the sales price of its breast cancer fundraising products to American Cancer Society's "Making Strides Against Breast Cancer" initiative.
This pink lipstick set is a mere $10 for the lip color and zippered case — and it's only appropriate that your breast cancer awareness lip color is a matte pink from Avon's True Color Perfectly Matte line.
FFANY Shoes on QVC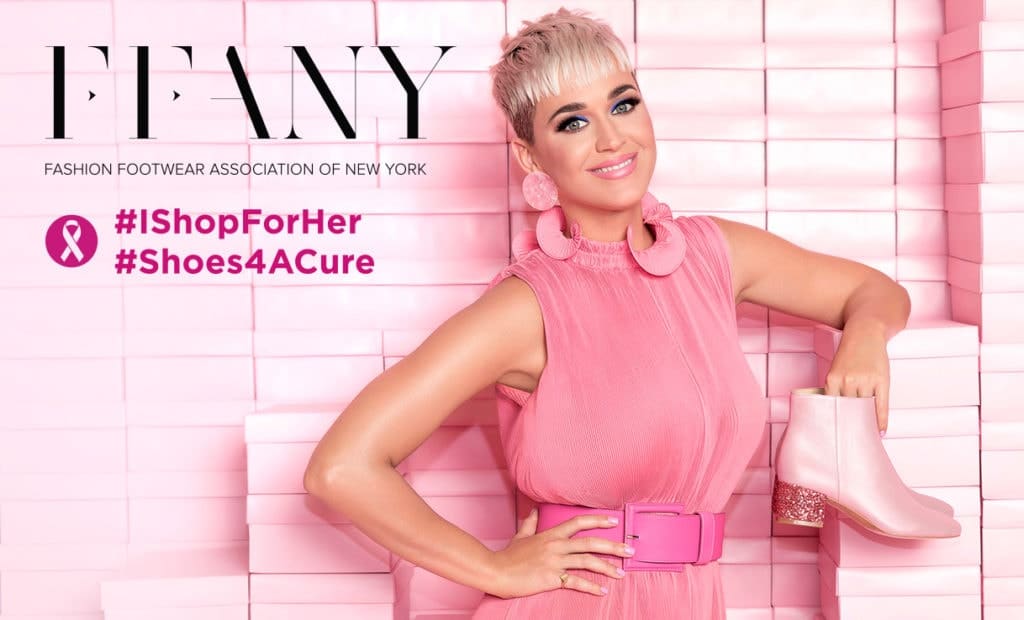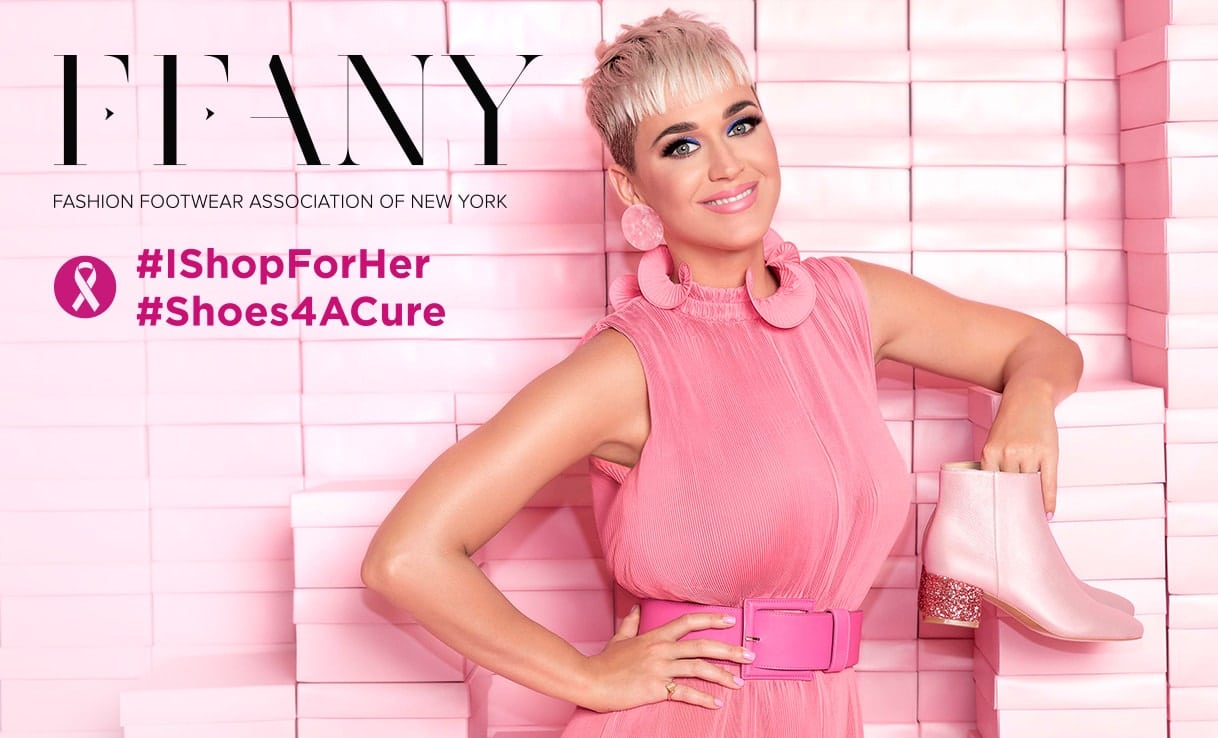 Since 1995, QVC and Fashion Footwear Association of New York (FFANY) have generated $55 million in support of finding a cure for breast cancer. This year, the two organizations have recruited Katy Perry as the "FFANY Shoes on Sale" Ambassador.
The program puts on a star-studded gala in New York — but us regular folks can also participate by shoe-shopping on QVC during the month of October. Featured designer footwear will be discounted by 50% or more, and 80% of sales will benefit breast cancer awareness and research.