This post may contain affiliate links. See our privacy policy.
If you dream of owning the classic Chanel 2.25 bag or a chic Burberry trench, but your checkbook says otherwise, this post is for you. Shopping for discount designer clothing can be something like detective work. Sure, sale-watching and off-season shopping turns up some amazing deals — but when your heart's set on a specific piece, you need a broader set of shopping tricks at your disposal.
And — hello, world wide web — many of those 'tricks' are pretty easy to organize into a folder of browser bookmarks you can pull up when the shopping bug strikes you. Combine that with alerts that tell you when your piece shows up on the interwebs, and your sure to add some discount designer clothing to your wardrobe.
If I lost you at browser bookmark, don't worry. Stay with me and it'll all make sense.
How to Shop Online for Discount Designer Clothing
Shopping from home is a luxury in itself. No bad lighting and recycled air, no disastrous changing room mirrors or long check-out lines. Plus, there's a slew of sites that offer sweet deals on designer wear, both new and used.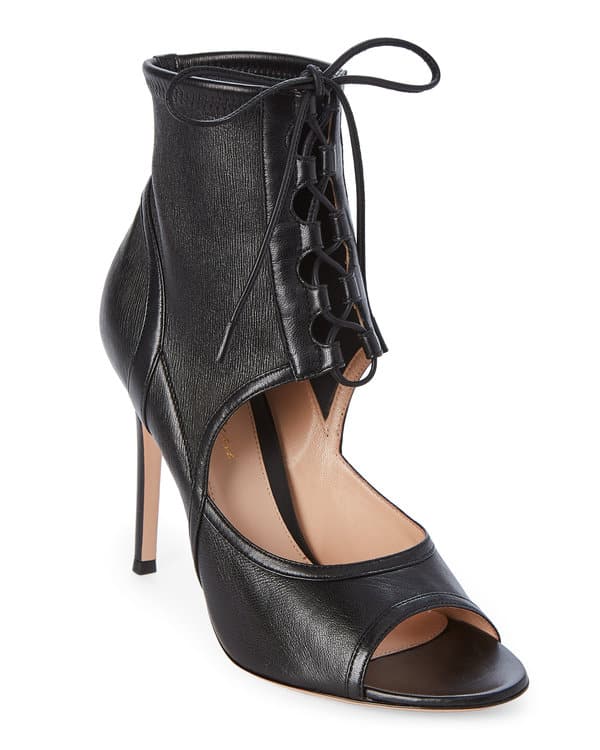 When only new will do, try these online shops for discount designer clothing:
What to know about shopping designer discount shops
These sites carry lots of high-end merch, but common sizes and the best styles sell out fast. That means you should be prepared to check in on the selection regularly.
Also, the garments are mostly overstock and past-season pieces. They may have been out on a retail floor somewhere, and subject to the abuse of the try-on room. Before you make a purchase, double check the return policy in case that discounted designer garment is damaged when it arrives. And then wash it before you wear it.
Online Sample Sale Sites
Another great way to nab designer goods for less? Join a designer sample sale site like Beyond the Rack, Gilt and HauteLook. These sites are able to offer discounted merch because it is available for a limited time only — usually just 48 hours. But the deals are there for the taking at up to 80% off retail prices!
Online Designer Consignment Stores
Another avenue for the savvy shopper is the online consignment store. While there are many of these, a few specialize in designer pieces. And up-and-comer here is The RealReal, which has about 3,200 Chanel bags as of this writing. Other options include:
A Word on eBay
eBay is another fab way to score major brand names at a discount. If you're lucky, you can find pieces that are NWT, or new with tags. Otherwise, you're looking at used pieces
eBay sellers have duped many buyers into fake merch over the years, so shop the eBay authenticated goods only. The prices will be higher than non-authenticated pieces, but your risk is much lower. (A sidebar: the trouble with fake merch is that it will be overpriced for the quality you'll get. You might as well spend less and get a longer-lasting piece with no logo.)
Bookmark your shopping sites
Bookmarks used to be fairly popular, but I wouldn't be surprised if you're wondering what the heck I'm talking about right now. Well, here goes: I like to keep a shopping folder in my browser (Chrome), so I can jump to my fav sale sites right away.
To set up your own discount designer clothing bookmarks folder in Chrome, look for the white bar at the top of the page with the URL in it. On the right side o f that box, you'll see a star icon. Click on the star to save the site for later, or click More and organize your saved shopping sites into folders. The same concept applies in Internet Explorer, Firefox and Safari. Safari doesn't use a star, but you'll find "Bookmarks" on the main menu at the top.
Get sale alerts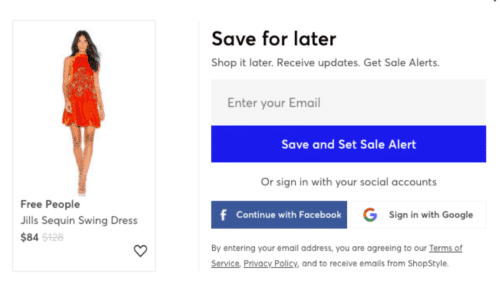 You can also set up alerts to notify you when your preferred designer brands go on sale.
Shop It To Me asks you to pick brands, sizes, garment types you love, and then sends you an email when those items go on sale.
ShopStyle lets you save items you like and sign up for sale alerts at the same time. Say you search for summer dresses and you fall in love with an orange sequin swing dress — it's perfect for a summer party you have on the calendar. If you click through to the selling website and then return to ShopStyle, the site prompts you to save that cute dress for later. When you do so, you're also signing up for sale alerts.
Shopping Offline for Discount Designer Clothing
There's nothing quite like gearing up for a full day of in-store shopping. You're up early, properly caffeinated and nourished, and dressed appropriately for a day in the fashion trenches — slip-on shoes, a solid tank and leggings. Snacks and bottle of water are in your purse, at the ready.
If you're nodding and smiling right now, then store shopping is your game. And discount designer clothes are out there waiting for you! Here's where you can find them.
Outlet Malls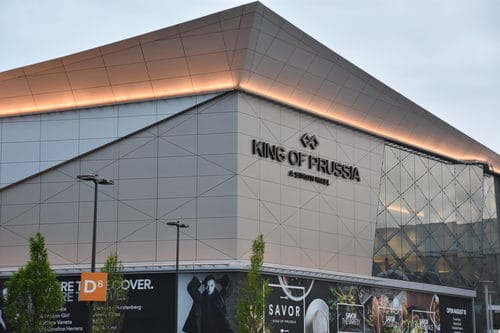 Outlets are a great place to start when looking for smart deals on designer goods. Plus, it's a fun adventure if you grab some friends and make a day trip out of it. It helps that the good 'ol US of A boasts some of the best outlet malls in the world, such as:
King of Prussia Mall (Philadelphia, Pa.)
Mall of America (St. Paul, Minn.)
Las Vegas Premium Outlets
Sawgrass Mills (Sunrise, Fla.)
The Galleria (Houston, Texas)
San Marcos Premium Outlets (San Marcos, Texas)
Woodbury Common Premium Outlets (Central Valley, N.Y.)
The best outlet malls are those populated with brands like Gucci, Prada, and Michael Kors, plus fab department store off-shoots like Saks Off Fifth and Nordstrom Rack.
Department Stores
Department stores shouldn't be counted out either. Neimen Marcus and Bergdorf Goodman have semi-annual sales with discounts nearing the 75% mark. The key to the department store deal is patience; wait it out for what you want, even if it means shopping out of season.
Sample Sales for NY, LA Shoppers
Depending on where you live, you may try getting your designer discounts the old-fashioned way: by heading out to a sample sale. Know that some of these are tres exclusive and pretty hard to get into. Others just require a little forethought and planning — and probably, a very early setting on your morning alarm.
TJMaxx and the Like
Stores like TJ Maxx and Marshalls do sell brand names for up to 60% off of regular store prices.
I've found these stores to be inconsistent from store to store, though. Either the TJ Maxx near you is always stocked with amazing finds, or it isn't. If it is stocked, You might find no-name garments that are designer quality — the old Famous Maker brands trick — or clothes with designer labels that are poor quality and fit. If you're traveling, you might drop into TJ's and check out the selection just for fun. You'll know in 10 minutes or less if the store has good taste.
Second-hand Stores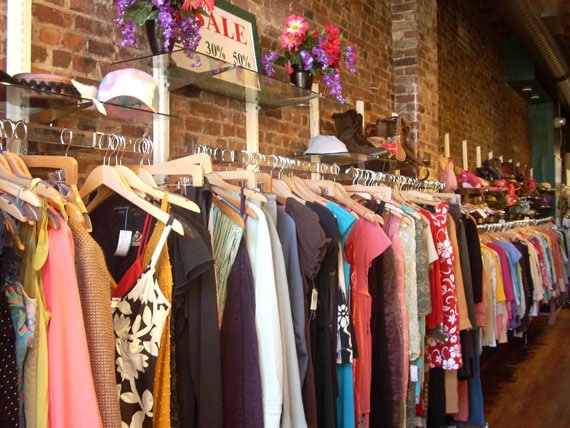 There's no better feeling than finding a high-end designer piece at a vintage or consignment store. A Budget Fashionista staffer once found an Yves St. Laurent Rive Gauche wool blazer at Goodwill for $12.99. See? Dreams can come true! (And at a fraction of the cost!)
Thrifting takes dedication and practice. The best of us thrifters do recon to find out which stores have the best stuff, when they restock the shelves and the first names of every sales associate. You can still be successful though, even if you're not ready to make a job of it. Keep your eyes open and look through everything, even the racks that are supposedly not your size. You never know what you might find when you go hunting for treasures.
You're ready. I now send you off into the world in search of discount designer clothing that'll make your gal pals drool with envy. Good luck and may the (fashion) force be with you.