This post may contain affiliate links. See our privacy policy.
With so many more of us now working from home, it can be a major mental adjustment when it comes to figuring out what to wear. After all, home is where we kick off our shoes and do acrobatics to get our bras off as soon as we walk through the door. But now? Now we have to be able to go into work mode and be professional from the place where we sometimes eat chips that fall into our sweatshirts.
Yep, the struggle is real. Luckily, you can find some balance between comfort and professionalism. Here are five all-dressed-up tops for work you can pair with comfy bottoms — fooling everyone in your Zoom meeting into thinking you're more pulled together than they are. Find these outfit makers at your favorite online clothing stores. We promise, we won't share your little secret.
Best Tops for Work
1. Fabulous with frills
You don't need to shy away from embracing feminine touches like the frilly and fluttery neckline and sleeves of this H&M short-sleeved blouse in order to be professional.
Wearing this chic and airy work top, you'll feel ready to take on anything, whether it's chairing a meeting, giving a presentation, or rolling over at five to take a much deserved nap.
2. Silky and polished
Some jobs call for being just a little bit extra, even when you're all meeting on a grainy video chat. When you need polish, silk is the way to go.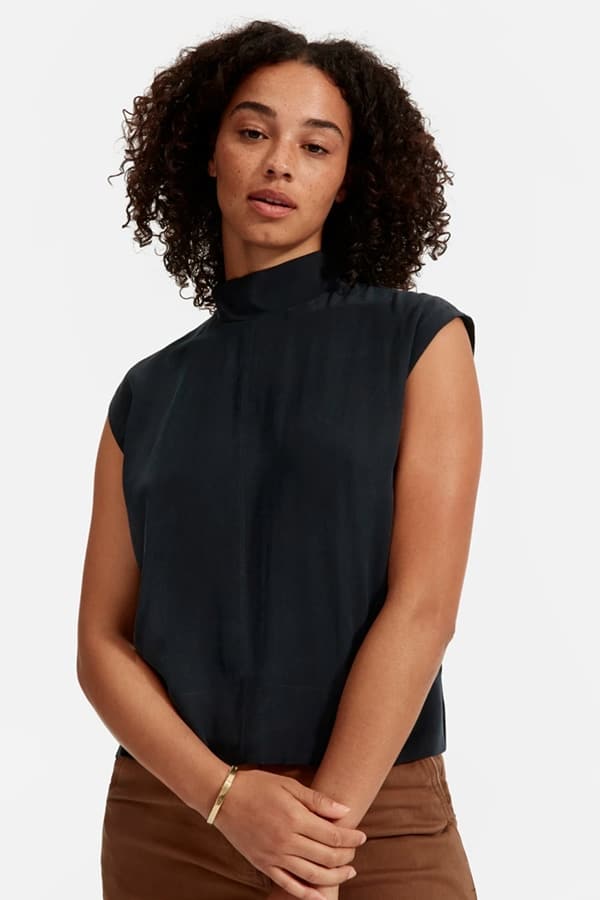 We love this Everlane silk tie neck sleeveless blouse for so many reasons. At a glance, you can tell whoever wears this top means business. No frills, no fuss, just getting to work to get things done. The clean lines and high neck make it uber professional no matter what your title is. And if you're feeling a bit chilly or want to be more covered up, it would pair perfectly with your favorite cardigan.
3. Don't count out the classics
There's just something about a basic button-front shirt that instantly dresses up whatever you pair it with — from your work suit to a nice pair of jeans. Must be why it's such a classic and a must-have in every woman's wardrobe.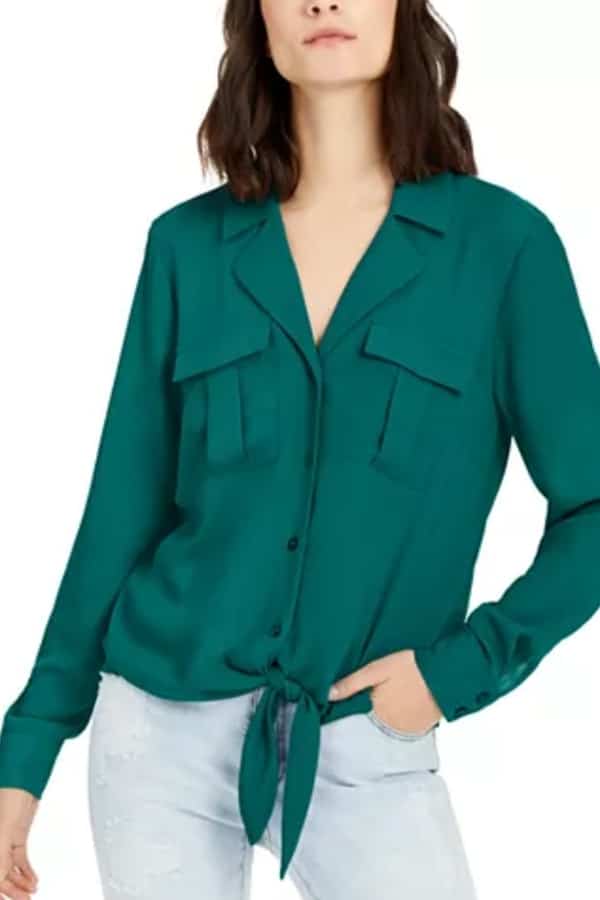 Whether you're wearing this button down tie-front shirt from Macy's with jeans, jammies, or a pencil skirt, you'll look like you own the boardroom, even if it's just a virtual one for now. You can't go wrong with classic black, but it also comes in several other shades for you fashionistas who can't resist a pop of color.
4. Add a modern twist
If you love a classic button-down, but want something with a modern twist, this blouse with contrast piping from Forever 21 will be calling your name.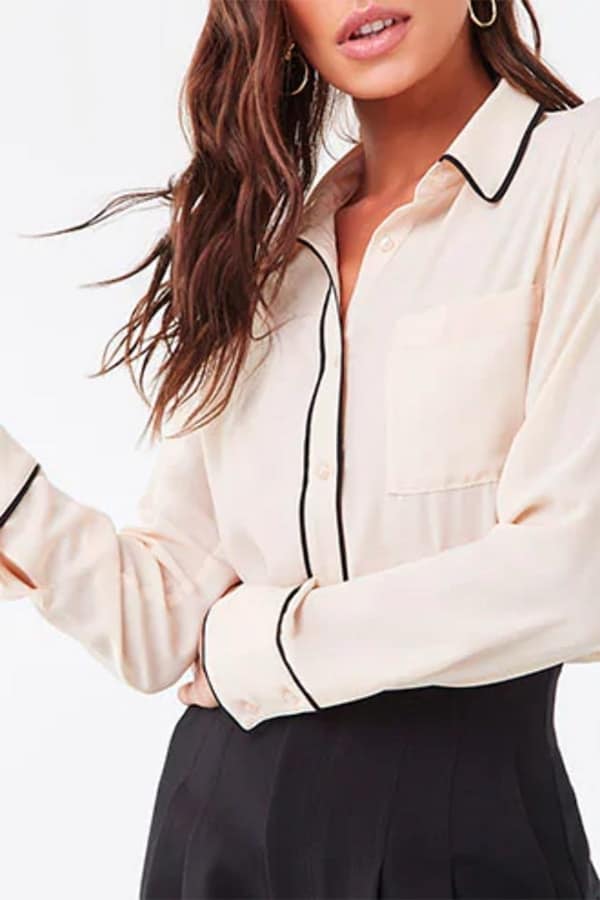 It has everything we love about the classic version, but feels super fresh and somehow even more chic. The breezy woven material and draping make this top as comfy as it is stylish, which is perfect for the stuck-at-home lifestyle. We absolutely love how sophisticated the beige and black version looks, but it also comes in a navy and cream version if you prefer to go darker.
5. Tricking the eye
Whenever you're trying to look way dressier than you are, there are two things that will never fail you: tricking the eye using patterns and neck bows.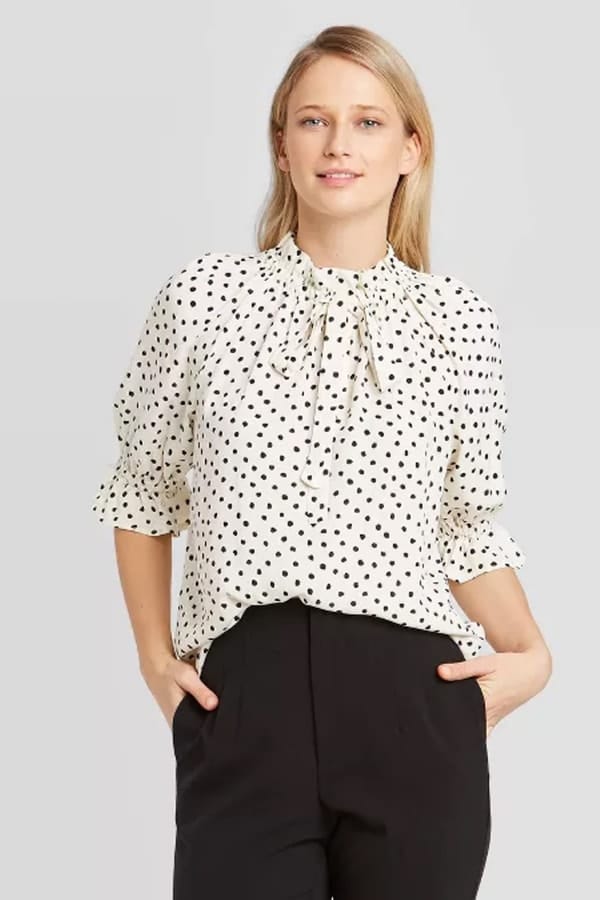 This Who What Wear high-neck blouse happens to combine them both for a look that is guaranteed to fool even the most skeptical of your newly-distant co-workers. Available in two different spotty patterns, this blouse is dressed up enough to have everyone thinking you must be wearing a stylish pair of trousers and not pajama pants with kittens.