This post may contain affiliate links. See our privacy policy.
Whether you're shopping at the drugstore, high-end department stores, or scrolling through your ad-ridden feed on Instagram, it's hard to ignore just how many beauty brands are out there these days.
With so many options and a budget that sadly has limits, it's tough to know which brands are worth your hard-earned cash and which you should pass up entirely. Want to know what we think? From the veterans keeping up with the latest in science to a few new kids on the block, these five best beauty brands deserve a try.
5 Best Beauty Brands
1. Paula's Choice
Paula's Choice has stood the test of time for a reason. Founder Paula Begoun set out to pull the curtain back on the skincare industry, making it easy for regular folks to understand which ingredients were effective, useless, or downright harmful to our skin or health. Her goal was to create products that worked, using only proven ingredients. As a result, she's built a loyal following of customers who formerly felt let down by the industry. Always keeping up with advances in skincare and science, Paula's Choice evolves constantly to meet the needs of the modern shopper.
One of the most popular products in the Paula's Choice line is the 2% BHA Liquid Exfoliant. Aimed at fighting acne, clogged pores, and blackheads, it's a gentle and effective product that helps you maintain clean, clear pores.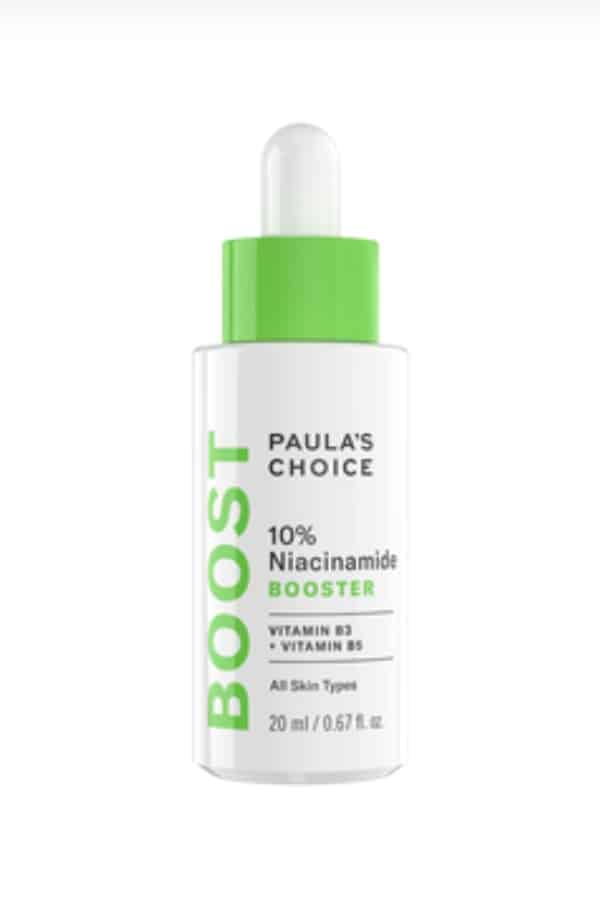 The Niacinamide Booster is also worth a look. Niacinamide is a B vitamin that, when applied topically, works wonders to reduce redness, minimize the appearance of pores, and even slow down the production of oil without stripping the skin. Most niacinamide products don't contain enough to do much, but the 10% Niacinamide Booster is potent. You need just a few drops daily to make a difference.
2. REALHER
It's something we don't talk about much, but all of us know: Our ideas around beauty and how we view ourselves don't just come from within. Society has a way of being judgy about women who wear too much makeup, or women who don't wear enough.
REALHER has had enough of that, and so have we. Makeup isn't a mask. It can be armor, or an outward representative of what we're feeling inside. It can be anything really, but one thing's for sure: It's best when it's empowering.
REALHER created a line of makeup that makes you feel like the best version of yourself, inside and out. With names like "Embrace Yourself" and "I Am Powerful," REALHER products feel as good as they look. That's why any list of best beauty brands that doesn't include this one is incomplete.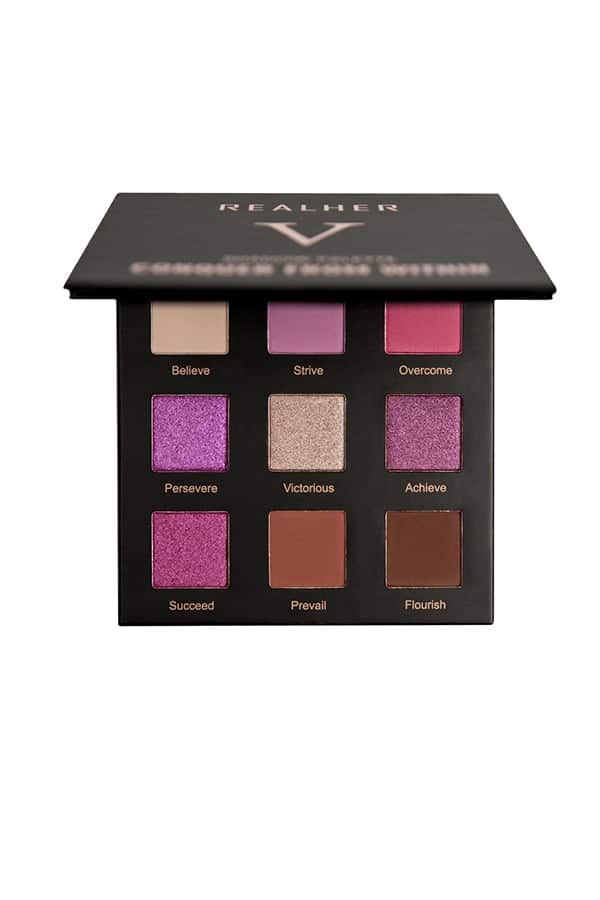 Purple is the color of royalty, and the Conquer From Within eye shadow palette will have you embracing your inner queen. Heavy is the head that wears the crown, but it gets a little lighter when your eye shadow game is this perfect.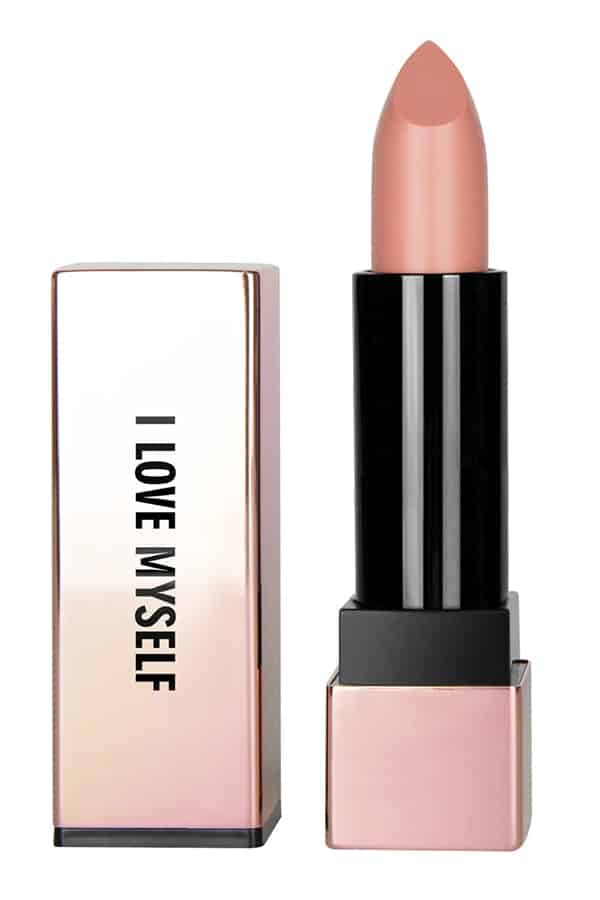 When your lips are feeling dry and chapped, the moisturizing lipstick will be like an oasis in the desert. Gone are the days of having to go without lipstick in favor of applying lip balm hundreds of times through the day. This product pulls double duty, providing as much moisture as it does stunning color.
3. The Ordinary
At first glance, The Ordinary's range of products seems too good to be true. With prices that low, you could spend more on a latte. There has to be a catch, right? But this brand is anything but ordinary, and proof that you don't have to pay an arm and a leg to get great products.
By avoiding the high costs of expensive ad campaigns and fussy packaging, The Ordinary passes the savings along, without sacrificing on quality. The range of products includes peels, retinoids, vitamin C serums, oils, and beyond — the type of stuff you might find in your dermatologist's office with a huge markup. With prices this low, you can afford to experiment and see what works best for your skin.
One of The Ordinary's most iconic products is the AHA 30% BHA 2% Peeling Solution. With multiple AHAs working to fight signs of aging on the surface and salicylic acid diving deep into your pores to keep acne at bay, it's a powerhouse product that covers all of your bases.
Or, if you're looking for a more gentle way to fight aging, redness, and a generally dull appearance, Azelaic Acid 10% Suspension might be right up your alley. Azelaic acid is a powerful antioxidant that's usually only available by prescription, but still gentle enough for most people to use regularly.
4. Stratia
When skincare addict Alli Reed was frustrated by a lack of effective and affordable skincare products, she put her extensive skincare and chemistry know-how to work and founded her own line, Stratia. Every ingredient used in these products is proven effective, backed by loads of science. The no-frills, no-nonsense range is created to work for everyone. Without added irritants like fragrance, even those with the most sensitive skin can use the line without worrying about waking up to a skincare disaster. And with prices ranging from $15 to $27, you won't have to break open the piggy bank to get your glow up.
The product that started it all was Liquid Gold. It's packed with ingredients that are meant to heal and baby your skin while providing a huge dose of moisture.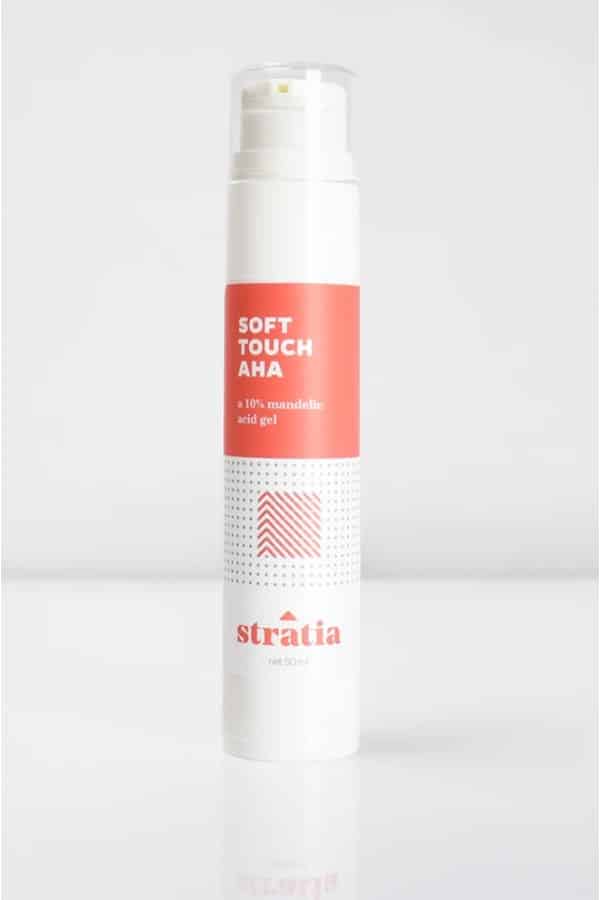 Or, try the Soft Touch AHA — a must-have exfoliant, no matter what problems you're looking to target. The 10% mandelic acid solution is the most gentle of all AHAs, making it perfect for anyone new to acids. From fighting wrinkles and acne to smoothing out rough texture, Soft Touch AHA has you covered.
5. Fenty
When Rihanna announced her makeup line, Fenty, just a few years ago, many wrote it off as another celebrity line that would end up in the clearance aisle. But Rihanna has since proven Fenty is here to stay. The line goes toe-to-toe with the biggest and best beauty brands, and often comes out on top. With a color range and marketing that proves to be more inclusive than any other makeup brand out there, Fenty is a brand for everyone. Leave your insecurities at the door and come as you are.
For those who scoff at the idea of being a wallflower, you'll be glad to have Stunna Lip Paint in your makeup bag. This liquid lipstick leaves nothing uncovered, for an opaque look that will last. With colors ranging from a universal bombshell red to a daring black, fortune favors the bold, and so does this product.
Everyone looks better with a glow, but not all of us are lucky enough to have one coming from within. Thankfully, there are plenty of shades of the Killawatt Freestyle Highlighter to save the day. A touch of brightness looks great in a video conference, especially if you're looking a little blah after so much time spent indoors.