Be honest — if you're anything like us, your thighs are the subject of far more full-length-mirror scrutiny than any of us would like to admit. If we added up the number of hours we've spent dreaming up ways to minimize, camouflage, and otherwise disguise our thighs — all because they're larger than the toothpicks we're told are perfect — we've probably lost at least three years of our lives. Throw skinny jeans in the mix, and we're likely to have a complete try-on room meltdown.
Fortunately, there are some practical guidelines that will ensure you look fab in those skinny jeans and remain sane. Check out Tips for Wearing Skinny Jeans for those of us with larger thighs.

Dark wash is your friend.
You already know that darker colors are more slimming, so dark wash or black is a no-brainer — but also consider sticking with a classic solid wash, and skip the thigh fading and whiskering details that brings all the attention right to where we don't want it.
Chunky shoes.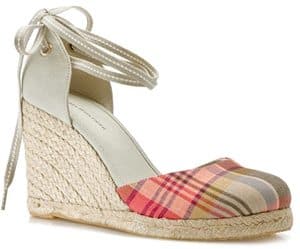 Go for wedges or platform-style heels, to create balance in the line of your leg; skinny jeans with delicate shoes will only emphasize the width on top. Espadrilles are perfect for summer, like these adorable Tommy Hilfiger wedges at DSW.
Layer up.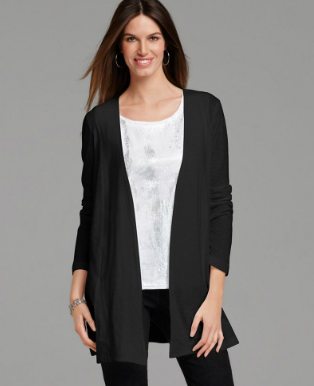 Slip on a long fine-knit cardigan over a body-skimming tee and your skinny jeans, camouflaging bulkier thighs while maintaining a long body line overall.
Lighten up (on top).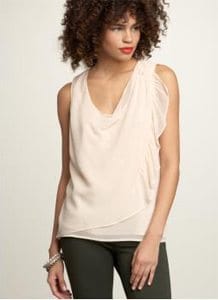 If you've got your dark wash skinnys on the bottom, further the slimming effect by going with a light-colored top (like this ruffled envelope top from Gap) that falls to your mid-hip (stopping short of the top of the thighs). A light hue will both draw the eye up and away from your problem area, while creating the illusion of more width on top (and, by default, make the dark bottom half seem even smaller!).
Check Out The Rest of Our Skinny Jean Guide
Petite Skinny Jean Tips
Skinny Jean Tips for Those with a Tummy
Plus Size Skinny Jean Tips