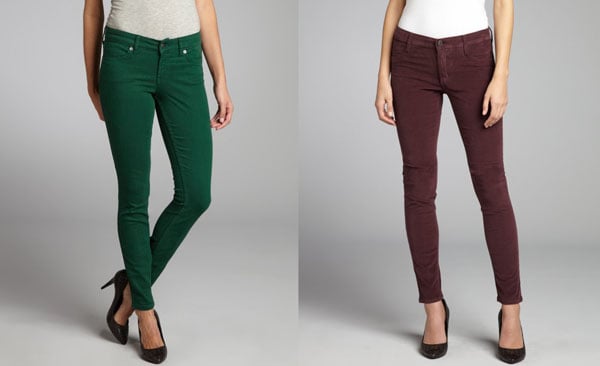 If you tend to carry extra weight in your tummy area, you might think skinny jeans are completely out of the question. We beg to differ. Check out our tips for wearing skinny jeans if you have a little extra in the middle.

Stick with the Middle Ground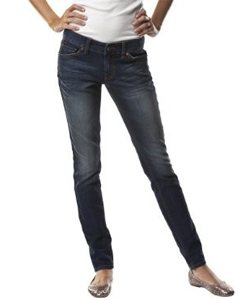 Forget the low-rise. And the high-waist, for that matter. If you have a little more tummy than you'd like, the last thing you want is to create a muffin top (low-rise) or belly bulge (high-waist). The cut that most flatters a figure that's a little broader in the middle is a mid-rise, so that the waistband hits across the belly between your belly button and your hip bones.
And look for a pair with a little spandex content for some give, just in case your planning to actually sit down at some point.
A Top That's not Fitted, but Fits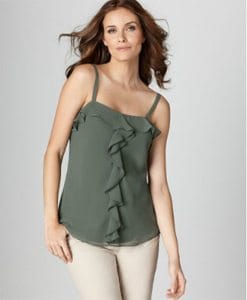 Nothing is less forgiving to a little tummy bulge than a fitted top over fitted jeans, so go with something body-skimming. And we do mean skimming — which means the fabric falls softly close to the body, but not clinging to it, like this DKNY ruffled cami.
Layer Strategically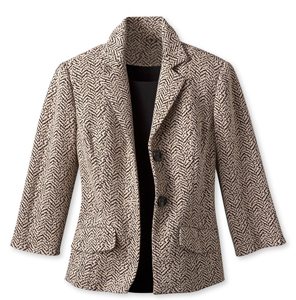 Consider a structured jacket, weather permitting — meaning one that comes in at the waist and then gently back out across the top of the hips.
Rock some Fabulous Shoes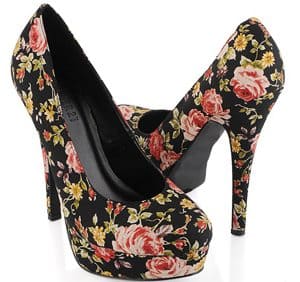 While hot shoes might not actually have anything to do with hiding a tummy bulge, they will draw the attention away from the midsection, AND make you feel amazing at the same time. The same goes for a pair of fabulous standout earrings or an awesome statement necklace. Remember: distraction is your friend.
Check Out The Rest of Our Skinny Jean Guide
Petite Skinny Jean Tips
Skinny Jean Tips for Those with Large Thighs
Plus Size Skinny Jean Tips