Our content contains affiliate links, so know that we might earn a buck or two if you click and buy :) !
5. Maintain Regularly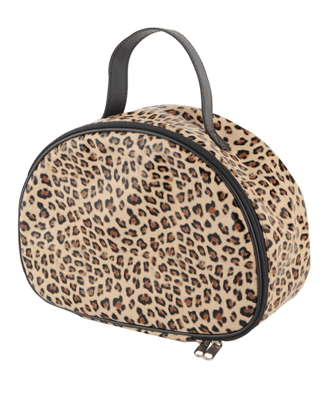 Forever 21 Leopard Cosmetic Bag, $8.80
The key to maximizing the hard work of any organizing mission is to maintain it regularly. Check your bag once a week or so to make sure your makeup is still clean and to decide if something needs to be replaced. Make a rule that you can only add something to your bag if you take something out first. If you keep up this good habit, you can reward yourself with a new makeup bag or new brushes to encourage you to maintain a healthy environment for your skin.