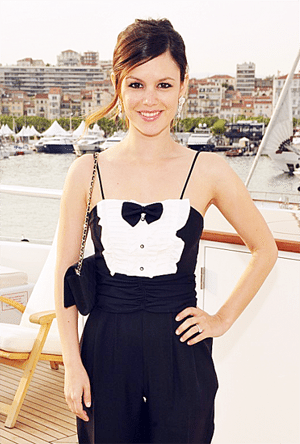 It is pretty much an undisputed fact that Rachel Bilson is one of the most stylish celebs around. She has long been considered a fashion trendsetter, and her style icon status was officially cemented when she was asked to be a columnist in InStyle magazine. So, what does Rachel do to keep her lines clean, her looks pristine, and her ensembles supreme? She walks the perfect balance of classy and edge with a wardrobe full of essential staples that lay the ideal foundation for her trailblazin' ways.
Rachel Bilson Style Deconstructed
1. Black Blazer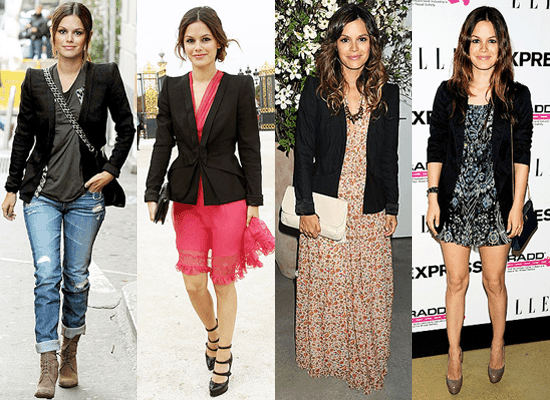 Credit: INF; KCSPresse/Spalsh News Online; DemisMaryannakis/Splash News Online; Frazer Harrisson/Getty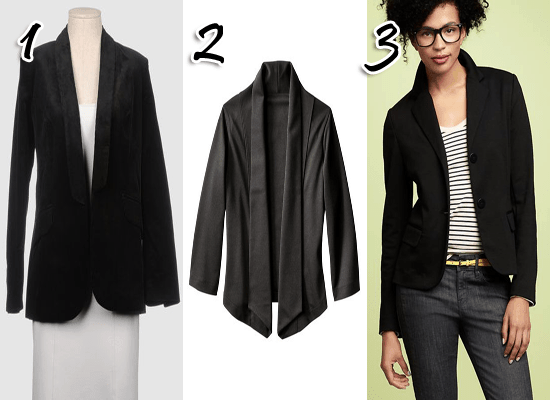 No closet is remotely complete without one (or two or three!) Rachel shows us that they really can go with anything and everything! From a floral floor length maxi dress to boyfriend jeans and suede booties, this multi-purpose piece is clearly in constant rotation in Rachel's closet.

1. D.DIKATE blazer, $49.00 (down from $165.00) from YOOX
2. Black cropped blazer, $19.99 from Target
3. Black two-button blazer, $79.95 from Gap
2. Dressy Shorts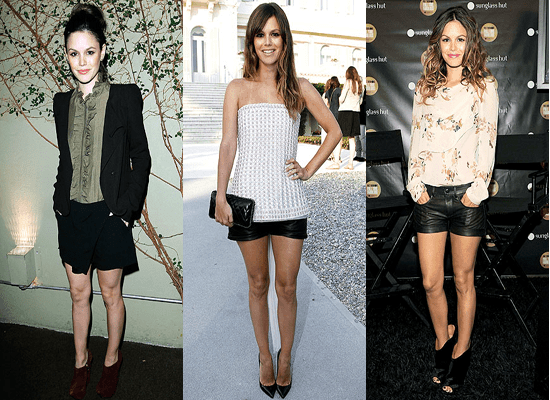 Credit: DonatoSardella/Wire Image; Eric Ryan/Getty; Larry Busacca/Getty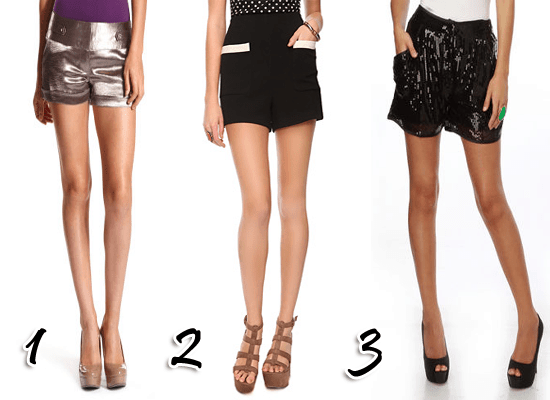 Shorts are not just for the beach anymore. Follow Rachel's lead and opt for shorts instead of a skirt or dress for your next night on the town. You can even take this look from day to night by donning a short suit during the day and pairing it with a pretty blouse. That way, come nightfall, all you need to do is remove your jacket et voila!

1. Silver shorts, $12.49 (down from $24.99) from Charlotte Russe
2. High rise short, $17.80 from Forever 21
3. Tinseltown sequin black shorts, $52.00 from LuLu's
4. Mini Dresses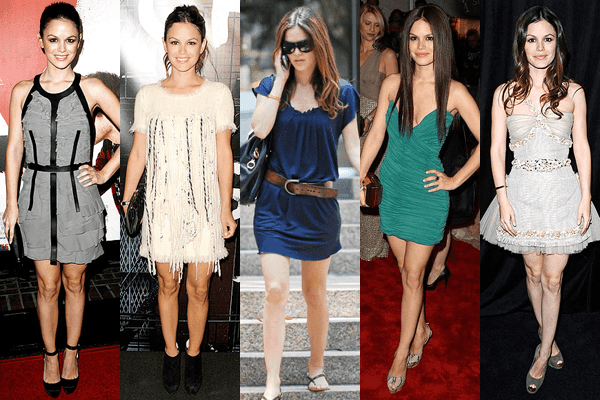 Credit: Juan Rico/Fame; Brian Zak/Sipa; CHRIS B.-JSM-BM/Bauer-Griffin; Stephen Lovekin/Getty; AxelleWoussen/Bauer-Griffin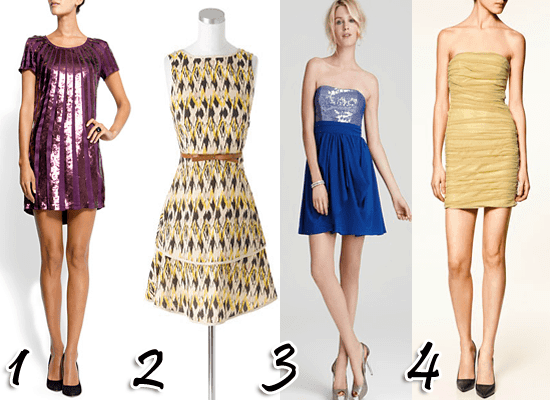 Rachel definitely knows what looks good on her and one piece that suits her diminutive frame to a T is the mini dress. Her legs may not be long, but they are gorgeous and she's not afraid to show them off!

1. Cap sleeve mini-dress, $89.99 (down from $179.90) from Mango
2. Belted mini-dress, $34.50 from Delia's
3. Aqua sequin dress, $56.40 (down from $188.00) from Bloomingdale's
4. Draped tulle dress, $29.99 (down from $49.00) from Zara
5. Fashion Trailblazer
Credit: Kevin Mazur/WireImage; Stefanie Keenan/Getty; Sara De Boer/Startraks; John Sciulli/Getty; John Shearer/WireImage; Jason Merritt/Getty
Thanks to her solid staples, Rachel is free to play around with more avantgarde choices (like the tuxedo jumpsuit above, one of our personal fave looks!). You might not feel comfortable sporting one yourself, but why not try a sparkly sequined blazer or bright floral print? Let Rachel be your guide!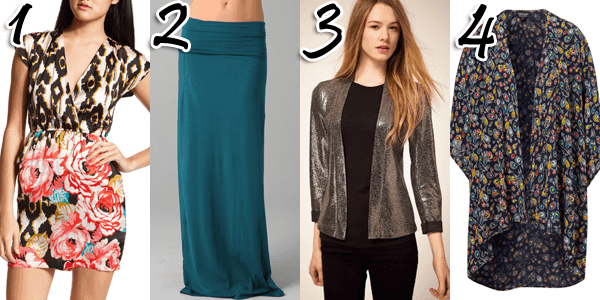 1. Leopard and rose dress, $28.99 from Charlotte Russe
2. Splendid maxi tube skirt, $58.10 (down from $83.00) from Shopbop
3. Metallic blazer, $125.34 from Asos
4. Mini peacock print Kimono, $70.00 from Topshop
Rachel Bilson is definitely one to watch. She's always pushing the boundaries, trying new things and getting the most out of her staples. We can't wait to see what she does next!