This post may contain affiliate links. See our privacy policy.
If I could, I'd look like Olivia Pope every day. Even after Scandal's seven-season run has ended, she's still one of the fiercest characters on TV. Pope, played by Kerry Washington, is beautiful, confident, and unforgettable — as well as so, so stylish.
Granted, you are likely stuck at home right now, wondering what relevance Olivia Pope has to the quarantined lifestyle. Truth is, little things are getting me through this stressful time. Little things like watching Scandal on Netflix, dreaming about a wardrobe that's both powerful and ultra classy, and challenging myself to find budget pieces that emulate Olivia Pope style. Hopefully, you joining me on this throwback journey into Olivia Pope style could be as much a stress-reliever for you as it is for me.
With that, let's dive into the best of Olivia Pope outfits. And then, I'll share how you can dress like Olivia Pope for less.
Best Olivia Pope Outfits
Olivia Pope shows us that you don't need tons of color in your wardrobe to make a statement. She is the queen of gray, beige, black, and white. But as drab as most of the clothes in her wardrobe have been, I think the (lack of) color scheme serves her well. Her powerful personality makes the statement, after all.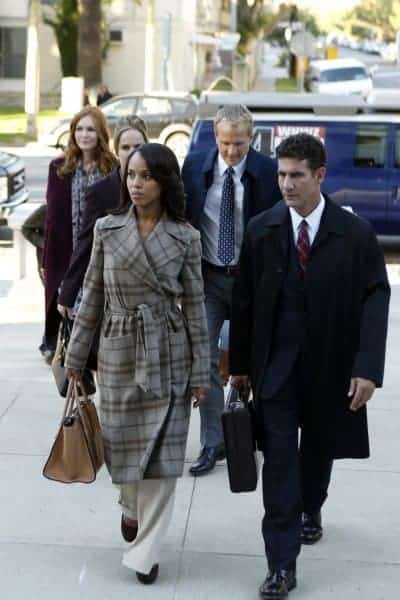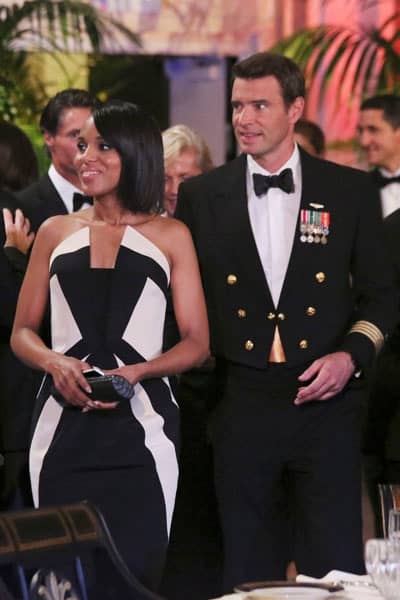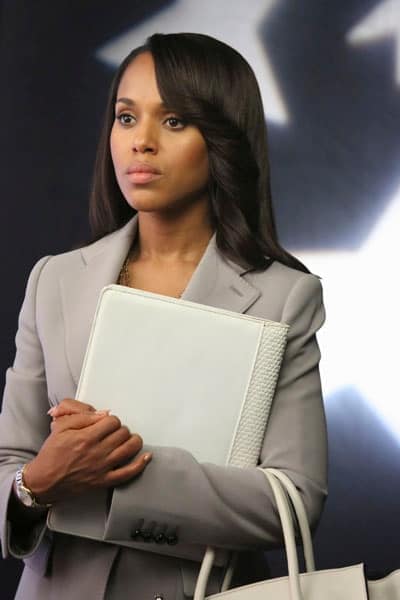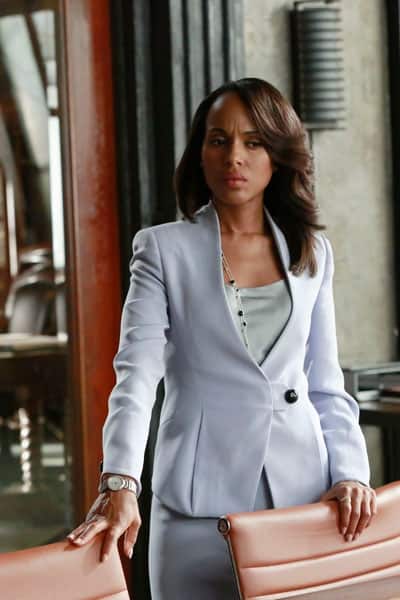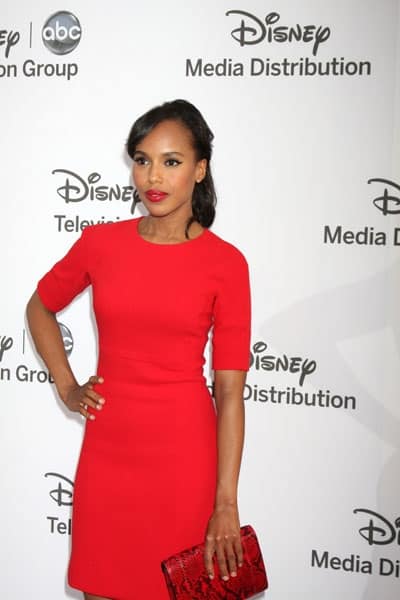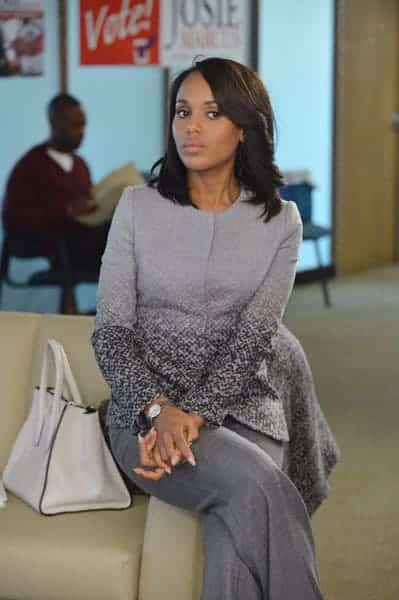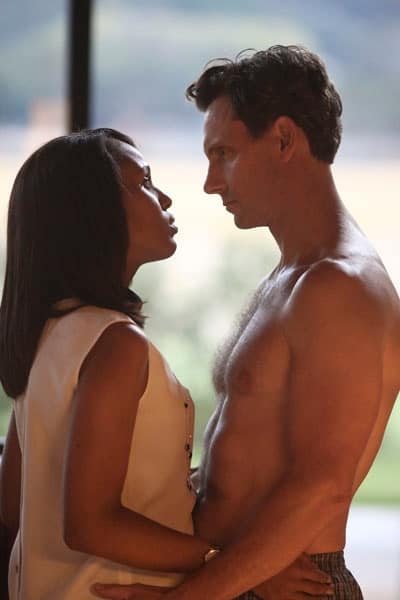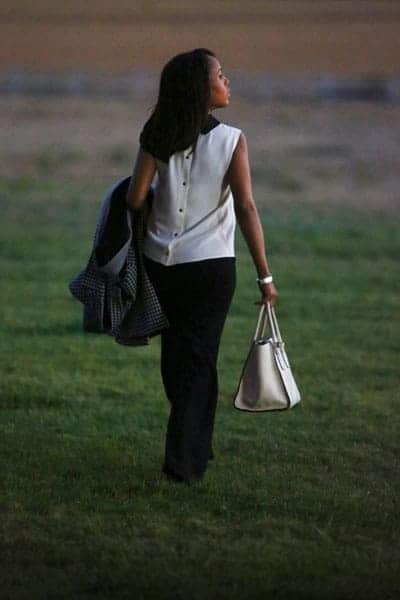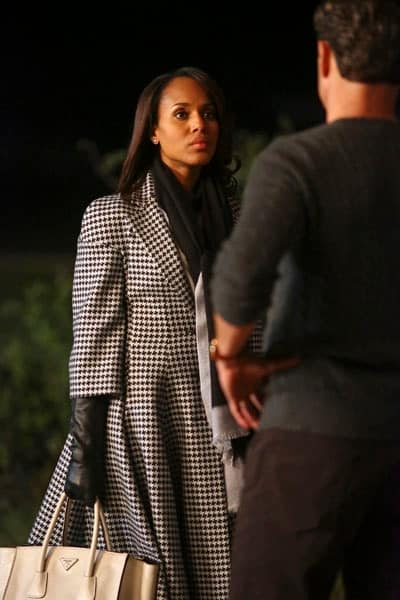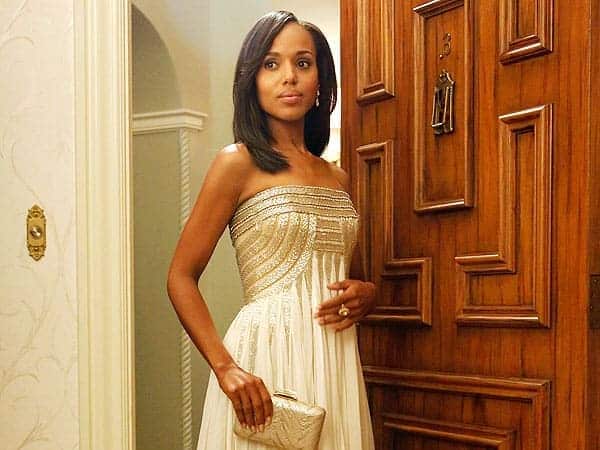 Olivia Pope Style for Less
Ready to bring some Olivia Pope flair into your own wardrobe? Here's how to do it.
The coat isn't an afterthought
There is an art to making your coat part of your outfit and not just the thing you throw on as you're heading out the door.
Olivia Pope loves a trenchcoat. Look for clean lines, lining (to keep you warm), and a belt if you're worried about it being shapeless. A neutral tone is super versatile, but white or baby blue can also add a huge pop to your winter and spring outfits.
Go big on tweed
Olivia Pope wears a lot of tweed. And granted, she works in an office, but that doesn't mean you can't don the look outside of work.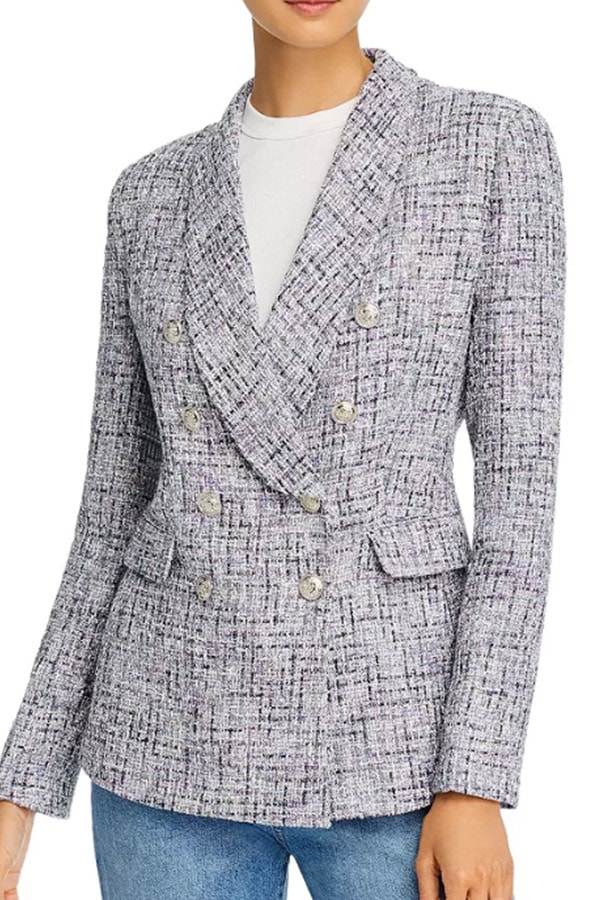 A tweed jacket looks polished over a fitted trouser or even a nice pair of jeans. Or, for a breezier look, try a lighweight, A-line skirt. Wear the combo on an evening out or to Sunday brunch.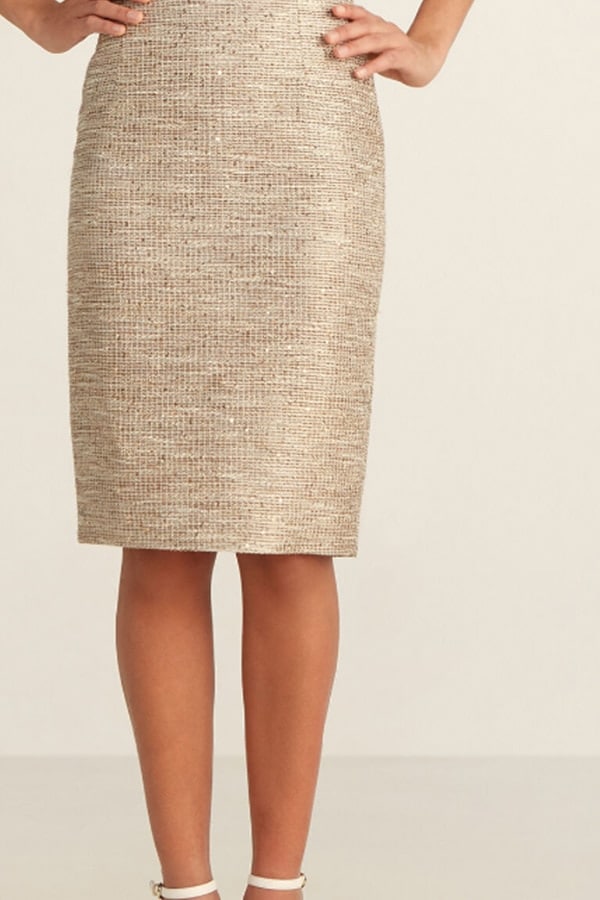 The tweed skirt is another favorite. You can dress this up with a blazer, or down with a silky t-shirt. Find this flashy gold skirt on sale at Century 21.
Choose sexy fabrics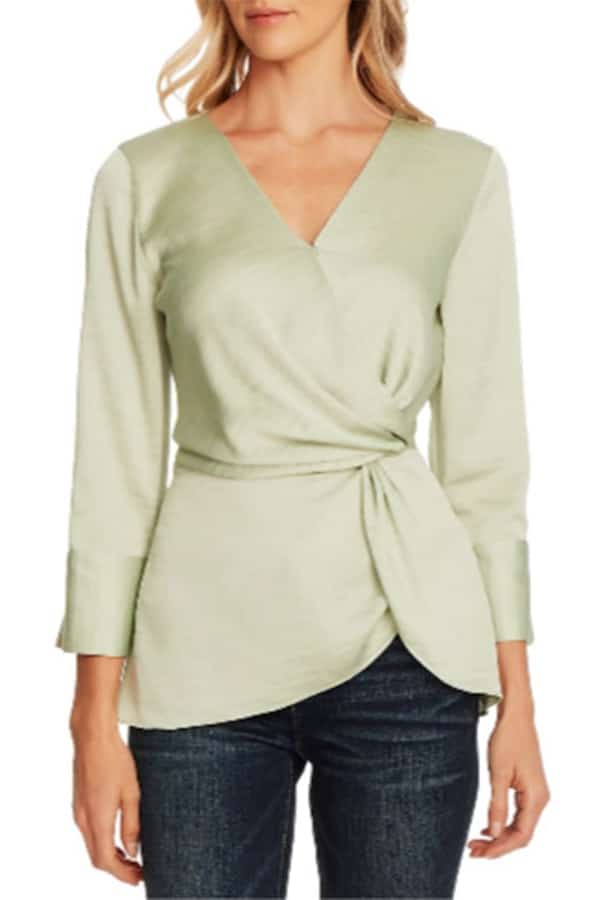 Olivia Pope does a fantastic job of choosing soft and luscious fabrics to give her that alluring vibe. Mimic that simmering sex appeal by choosing tops and dresses made of touchable textures.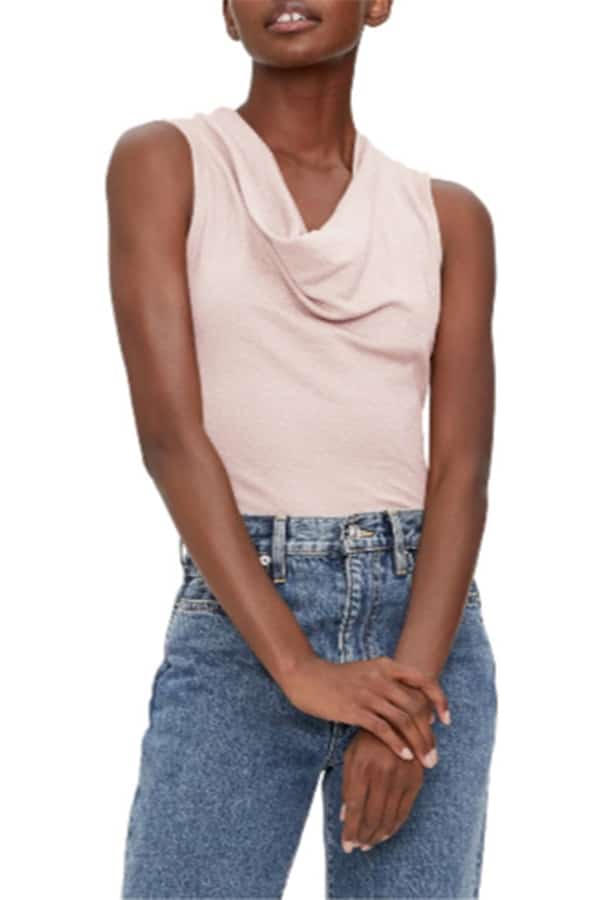 Olivia Pope has taught us this. If the top has some softness to it — courtesy of, say, a subtle cowl neckline — it's a perfect match for an otherwise "all business" outfit. Wear this feminine top to balance your masculine-inspired power suit.
Dress up like a goddess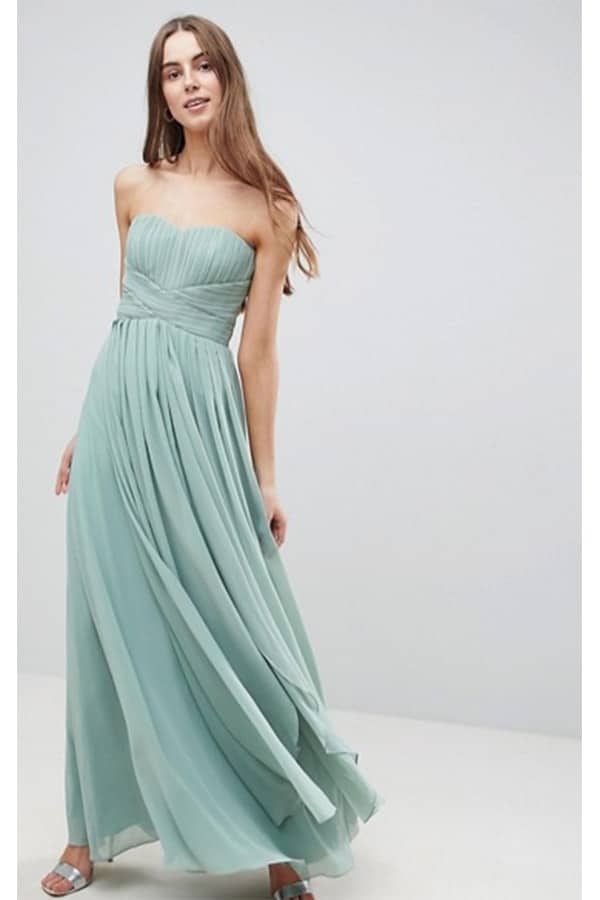 For more formal occasions, opt for a long maxi with draping or soft gathers. You'll look and feel like a Greek goddess. Don't forget the strappy sandals to match!