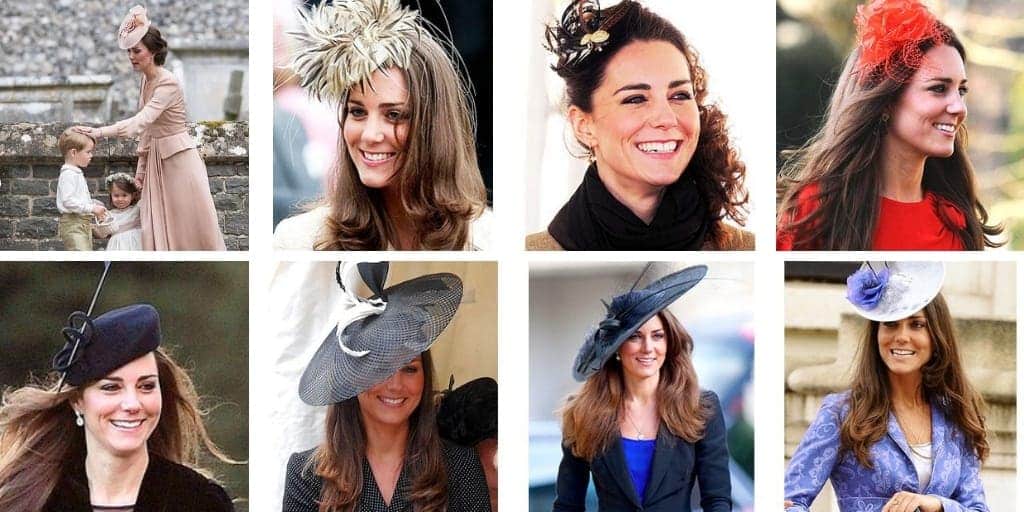 Kate Middleton has been rocking the fantastic fascinator hats for years — long before the royal wedding put her hat style in the spotlight in 2011. And although she's now super-mom to Pippa, James and Kate, she still manages to present herself with beauty, elegance and style.
To us, the Duchess of Cambridge's signature piece will always be the fascinator hat (well, that and nude pantyhose). These were the toppers that made a commoner look fit to be a princess, and made us fall in love with her enviable style. Let's pay respect to the best of Kate's princess-worthy hats.
Pretty in Purple
In a rare public appearance, Kate stepped out to the wedding of Nicholas Van Custern at London's Guard Chapel in 2009. Wills was there too, but we hardly noticed him as this hat stole all the attention.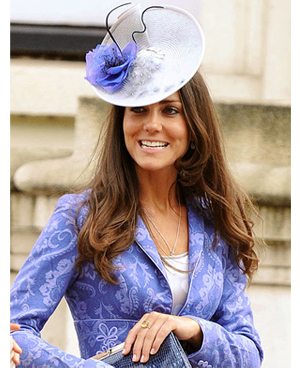 Fabulous Feathers
What better to adorn one's head at an official event than feathers? If our boyfriend was getting inducted into the Royal Garter (like Kate's was back in 2008), we would have worn exactly the same thing.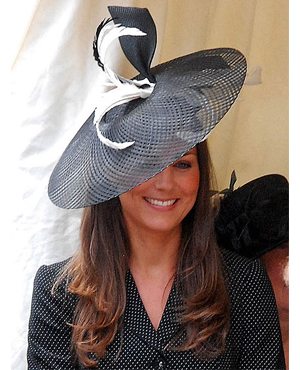 Never Better Than Navy
We're beginning to see a trend here of Kate stealing attention at other people's weddings. In January of 2011, she did it again at the nuptials of Harry Aubrey-Fletcher and Sarah Louise Stourton.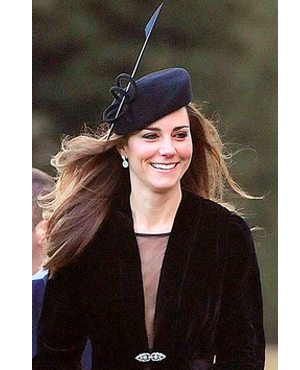 Royal in the Making
Another wedding, another insane hat. In October 2010, Kate and Wills began to stir up rumors of their own engagement when they showed up to a friend's wedding. With a topper like that, it wasn't hard for people to see her as a future royal.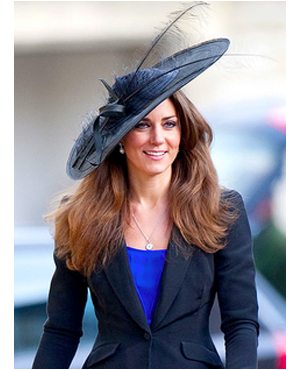 Cream Dream
Back in 2006, she wore this feathered confection to the wedding of future in-law Camilla Parker Bowles's daughter Laura.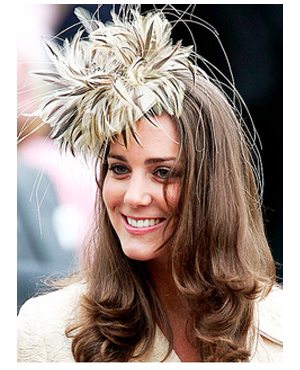 Rosy in Red
Dressed in the color of love, Kate donned this rose topper at the wedding of David Jardine-Paterson and Emilia D'Erlanger in Devon, England, on April 17, 2010.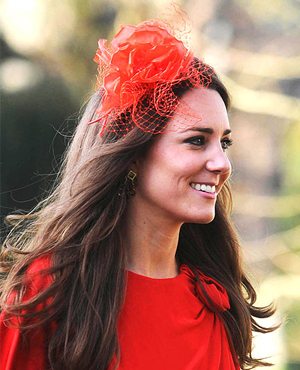 Simply Super
Kate fulfilled her first royal duty in February when she launched a lifeboat in Anglesey, Wales with William. She may have been new to the procedure, but she kept her cool with a familiar friend: a gorgeous topper.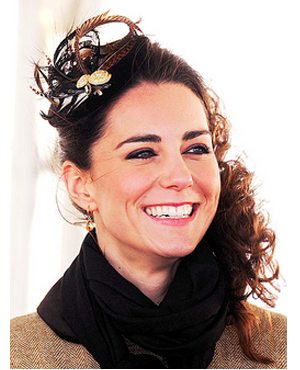 Mom Style
Here, Kate looks like she's walked straight out of a British novel. She looks both sweet and elegant in soft pink with angelic kiddos in tow. Surely, she and those kids smell like roses, too.
Which is your favorite of Kate's famous fascinators?