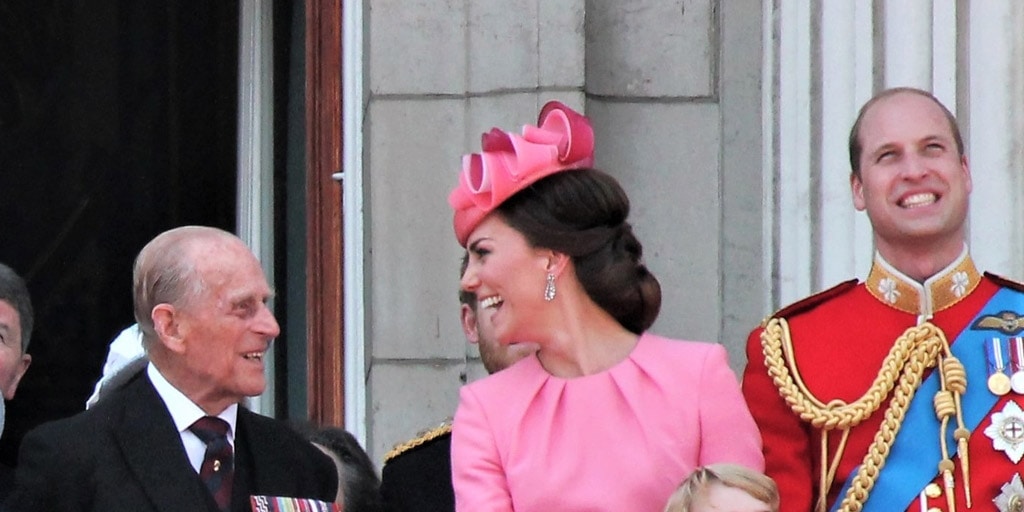 Deep down, every one of us kind of wants to be Kate Middleton. But not because she gets to be a princess, and not because she's married to a prince. Or duke. Whatever.
Truth be told, we just want Kate's hats. From the frilly to the feathered, Kate Middleton's fascinator hats have captured our hearts as deeply as she captured William's. And though we have no idea where we'd wear them, we still can't wait to get a fascinator of our very own.
Want to mimic Kate's glam fascinator toppers, but not sure how to wear it, where it get it, or even what occasion might be appropriate? No worries, dears. We have the answers. Now, if only finding Prince Charming were this easy.
What is a Fascinator Hat Anyhoo?
Fascinators are headpieces made out of feathers, flowers and lace. Right up until Sarah Jessica Parker wore a fascinator to the London premier of "Sex and the City," you probably only saw these chic hats at the Kentucky Derby in the U.S. — although they've been popular in the U.K. and Australia forever.
Since Sarah's famous fascinator statement, we've seen Kate Middleton and Meghan Markle stylishly don the fascinator hat many times.
As the story goes, the petite fascinator became popular in the U.K. as an alternative to the much larger hats ladies would wear to formal occasions.
Where to Buy a Fascinator Hat
There was a time when fascinators were hard to come by in the U.S. Thankfully, that has changed. Here are the best places to find them
Vintage shops
If you're willing to dig around a little, you can find princess-worthy toppers at vintage shops. After all, the styles worn by Middleton and other royals today look strikingly similar to the hats your grandma used to wear. This is the most cost-effective approach, as you're likely to find a ridiculously good deal.
New Orleans
If you have money to spend, head to the French quarter and look for the boutiques. Fleur de Lis has fascinators on display, or their team can make you a custom one to your liking. There are also lower-tier hat stores like Meyer the Hatter which will have fascinators, along with baseball caps and cowboy hats.
Specialty Boutiques

We may not have royal weddings on this continent, but we do have the occasional hat-worthy event — namely Easter and the Kentucky Derby. This means there is a small market for amazing hats. Check your city for hat boutiques or independent retailers that carry unique formal attire for women.
Seasonally, you may also find fascinators at Bloomingdale's, JCPenney and Macy's.
Etsy & Amazon & Other Online Retailers
Yes, you absolutely can find a fascinator on Amazon. Crazy, right?
Etsy is a great place to shop for fascinators. You can likely find a hat maker who will make one just the way you want it.
You can also try San Diego Hat Company, which is the supplier of fascinators to Zappos and JCPenney.
British Retailers
If you want to have toppers as fabulous as Miss Middleton's, shop where she shops! Kate loves fascinators by Phillip Treacy, but he's not the only sartorial genius busting out amazing headwear in the UK.
You can find reasonably priced hats in a number of stores — without even buying a plane ticket. Try Marks & Spencer, John Lewis, House of Fraser and Debenham's.
How to Wear a Fascinator Hat
Keep it in Proportion
Make sure the fascinator is in proportion to the size of your head and features. If you have a smaller head, don't wear a fascinator with a 10 -foot peacock feather. If you have a big head, don't wear a dainty fascinator with a 1-inch miniature top hat.
Keep Your Hair Simple
Keep your hairstyle very simple, so it doesn't distract from your chic headpiece. A nice chignon, slicked back do or a simple ponytail all work well.
Keep it Simple
Resist the urge to GO BIG on your first fascinator. You don't need a hat that's going to be a party hazard to anyone who gets within five feet of you. Start small and simple — a tidy black straw fascinator still makes a statement.
When to Wear A Fascinator
Weddings
The fascinator is a very stylish alternative to the wedding hat. Incidentally, it's also a great way to pick up men — men love fascinators!
Cocktail Parties
You'll stand out and start conversations. What could be better at a cocktail party?
Art Opening
It might look a tad pretentious, but isn't that what art openings are all about?
Youth Sports Events
If your kid's Little League team is, well, a little behind on the hand-eye coordination thing, then you can wear your fascinator to distract the other team.