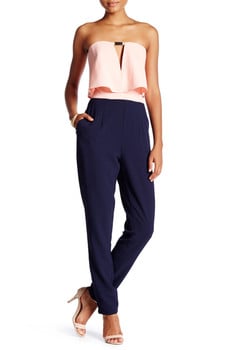 This post may contain affiliate links, which means I earn a small commission if you click and buy something (at no cost to you). See our privacy policy.
At New York Fashion Week this year, Artistix inspired us with solid-color jumpsuits and rompers — the stuff low-maintenance fashionistas live for! Even better, this collection makes us feel like summer weather will last forever. Bring some Artistix-inspired pieces into your own wardrobe with these affordable (#smartstyle) options under $50. Who doesn't love the simplicity of a good-old jumpsuit at a great price point?
The Jumpsuit for Lounging
The romper below is perfect for lounging around the house or walking on the beach — it's easy and comfy. The material will keep you cool, but still has an elegance to it. Pair this piece with a casual sandal or dress it up with an open-toed heal. Since this jumpsuit also comes in black, you can easily wear it to a semi-formal event with a cropped blazer or sheer scarf.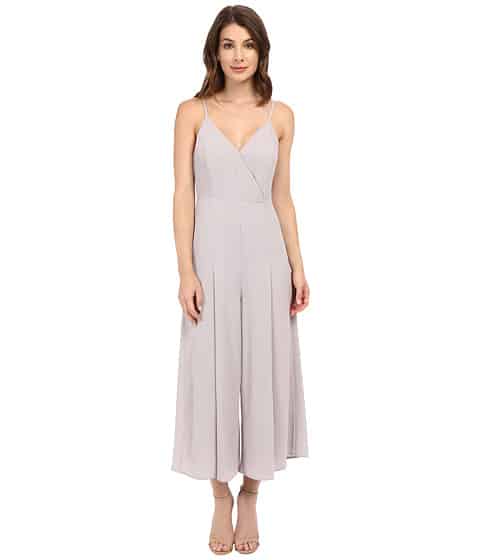 The Work Jumpsuit
The piece below screams "workplace" with its wide leg pants and fitted tank that create an all-in-one, crisp, professional look. You might design an outfit that looks very similar in two separate pieces, but why? This one-piece garment costs a mere $35. Try adding in other pieces from your closet to give this jumpsuit different looks. A scarf, blazer, structured cardigan or a fitted belt will each easily create new looks out of the same piece.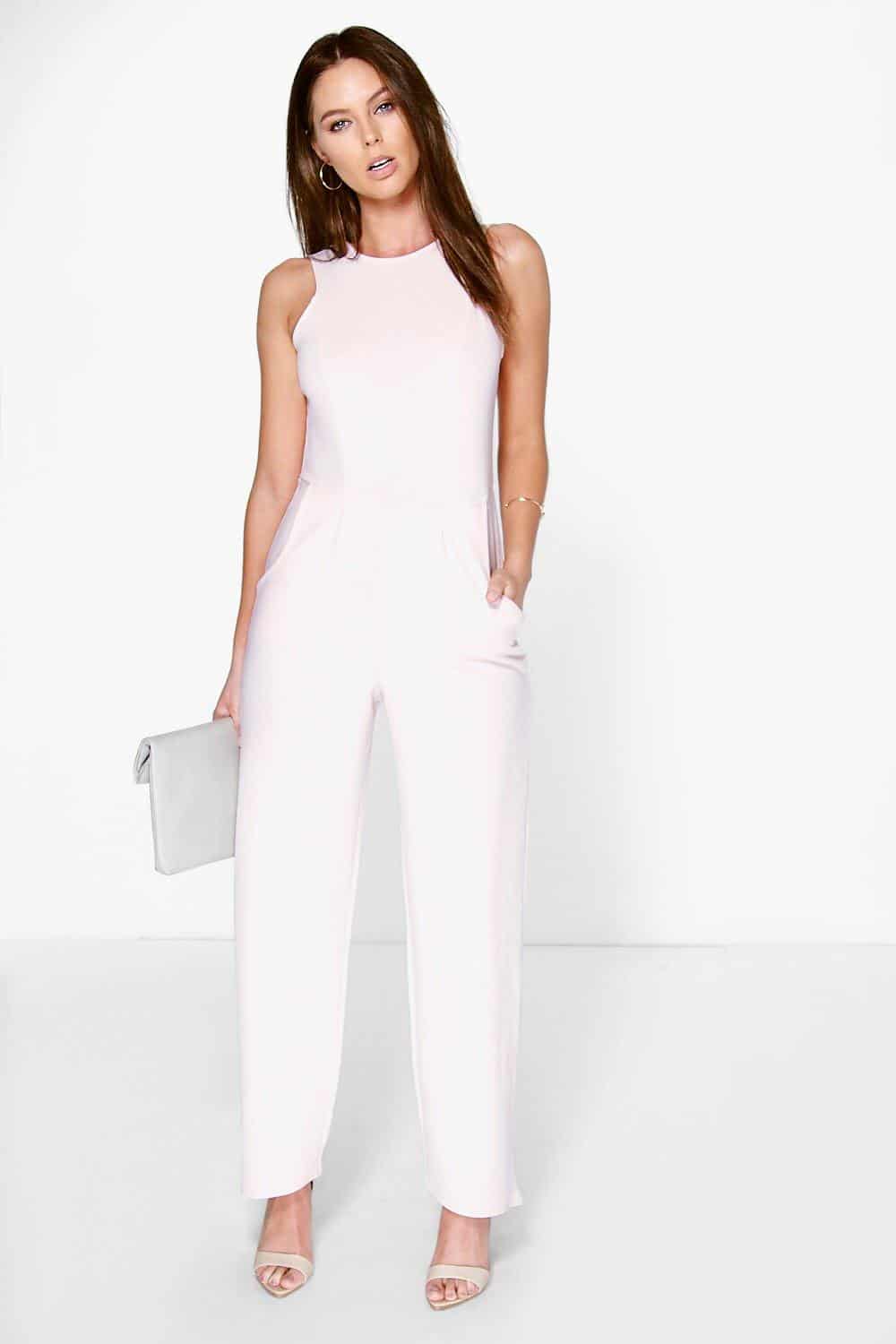 For Play
This piece is sexy and comfortable. With your shoulders free, you can add a necklace to complete the look, or leave the neckline bare and go for a chunky bracelet. The triangle keyhole adds a unique style to this two-colored ensemble. Overall, it's a flirty look with a tiny bit business chic. This outfit is ideal for day activities or nights out.
For Formal Occasions
You might be considered a rebel for wearing a onesie to a formal event, but who cares? This slightly slouchy romper is classy and laid back, and the lace the top really dresses up the outfit. This dark blue color is flattering on almost anyone. Add some shiny jewelry and high heels and you've successfully dressed up this piece.
Let's take a quick second to thank NYFW for the one-piece inspiration! What does your favorite jumpsuit look like? Let us know below!