Like many of the New York Fashion Week SS17 shows, Ralph Lauren chose to show a See Now, Buy Now extravaganza. And while snagging the collection right away is undeniably convenient from a wearability standpoint, one thing it isn't is affordable. This higher-end line from Ralph Lauren will run Western-loving fashionistas upwards of eight grand for select dresses, fringe skirts and sweaters. Can I get Ralph Lauren for less than that, you ask? With a little imagination, yeah.
The gorgeous neutrals and luxe textiles of Lauren's September Collection play up the Wild West theme and make the pieces perfect for seasons to come. Featuring Navajo-inspired knits, hand beading and plenty of tassels, the old cowboy and indian trope gets an ultra-elegant spin. Use this line as inspiration and find pieces that fit the same bill, and you're on to something. It's not technically Ralph Lauren for less, but it's very close.
We've managed to wrangle a few lookalikes to tide you over and save you from the envy of admiring such an expensive collection. These are the alternatives to buy now, and wear well past September.
"Ralph Lauren for Less" Picks
The Plaid Western Shirt by Ralph Lauren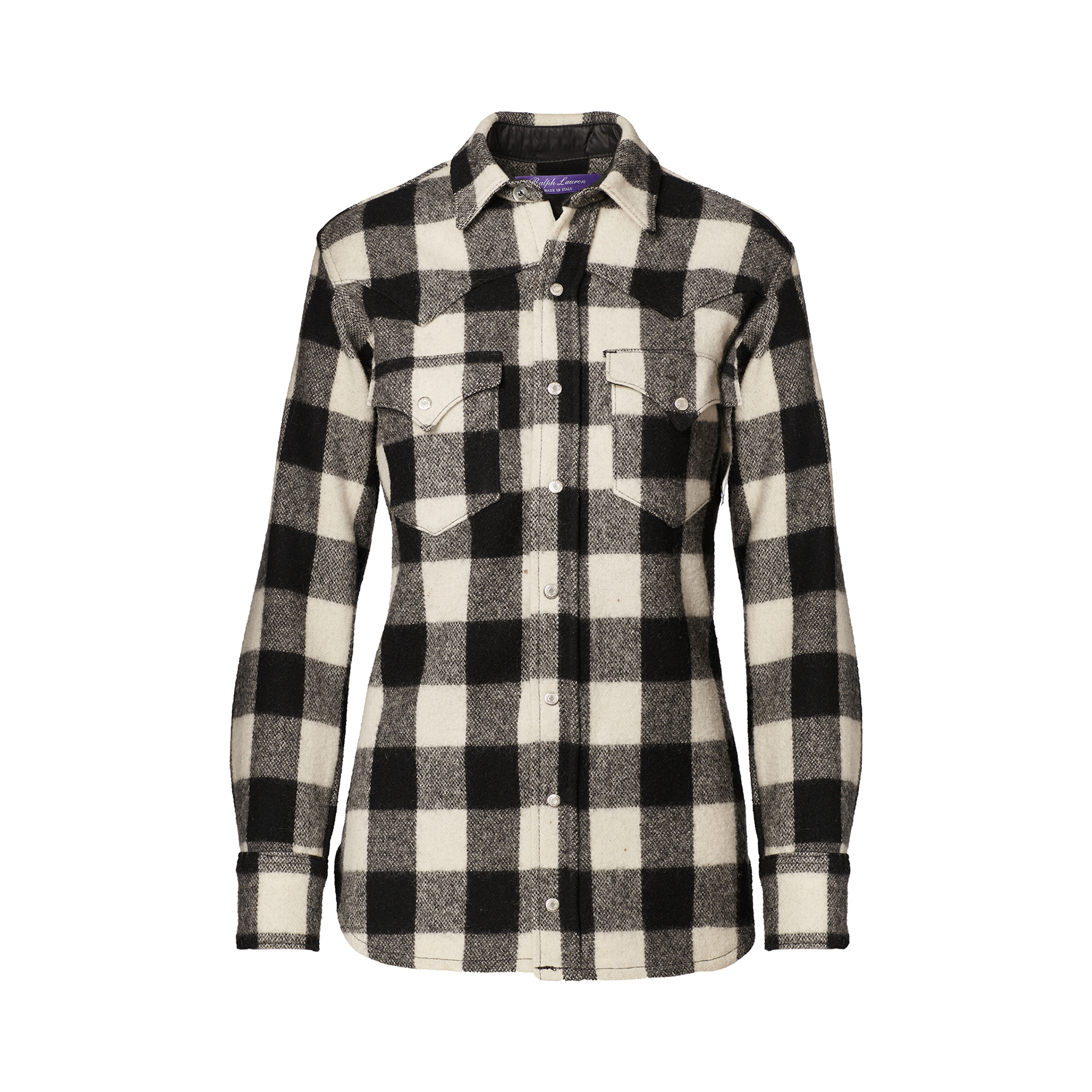 Buffalo Plaid Western Shirt, $1190, Ralph Lauren
The original might be a wool-blend, but for a shirt you want to be seasonally versatile, this lighter-weight alternative is a better bet. Featuring the same button front and pointed collar, it's a staple to wear with jeans as much as jean shorts. You can layer it outerwear in cool months, or wear it around the waist or over dresses in the warmer seasons.
Our Budget Alternative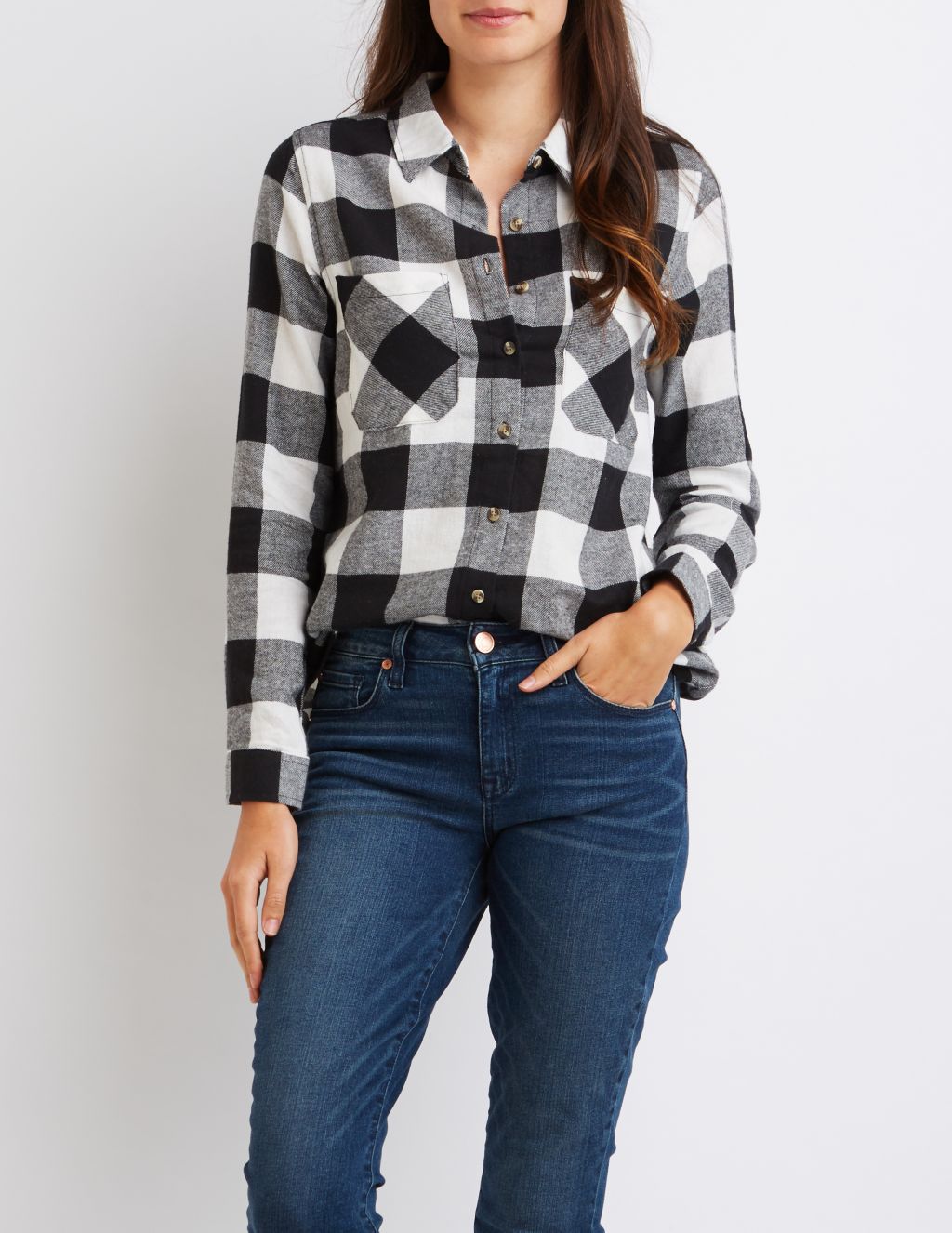 Buffalo Check Button-Up Shirt, $17.49, Charlotte Russe
The Suede Jacket by Ralph Lauren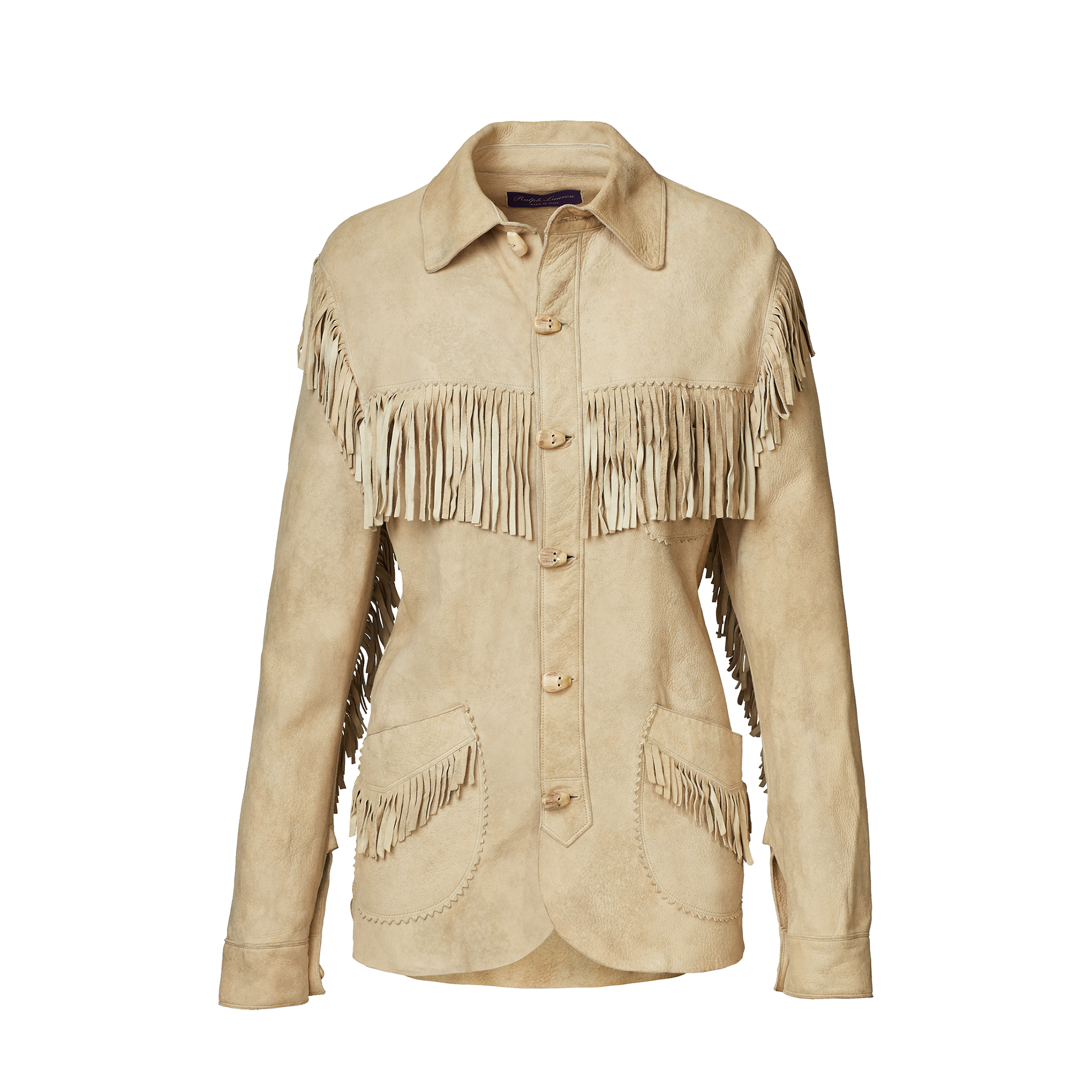 Garrison Suede Shirt Jacket, $3990, Ralph Lauren
Talk about a piece of luxe leather! This fringe-trimmed suede stunner helps fight off the cold, and it's lower-priced cousin will give you a warmer and fuzzier feeling when you think of how much you saved.
Our Budget Alternative
The Southwestern Poncho by Ralph Lauren
We found a more affordable, longer-sleeved option that offers the same cascading front and neutral color palette as its pricier counterpart. Just compare those price points for a second…
Our Budget Alternative
Jamie Stripe Cardigan, $35.99 Brigitte Bailey
Wide Legged Pant by Ralph Lauren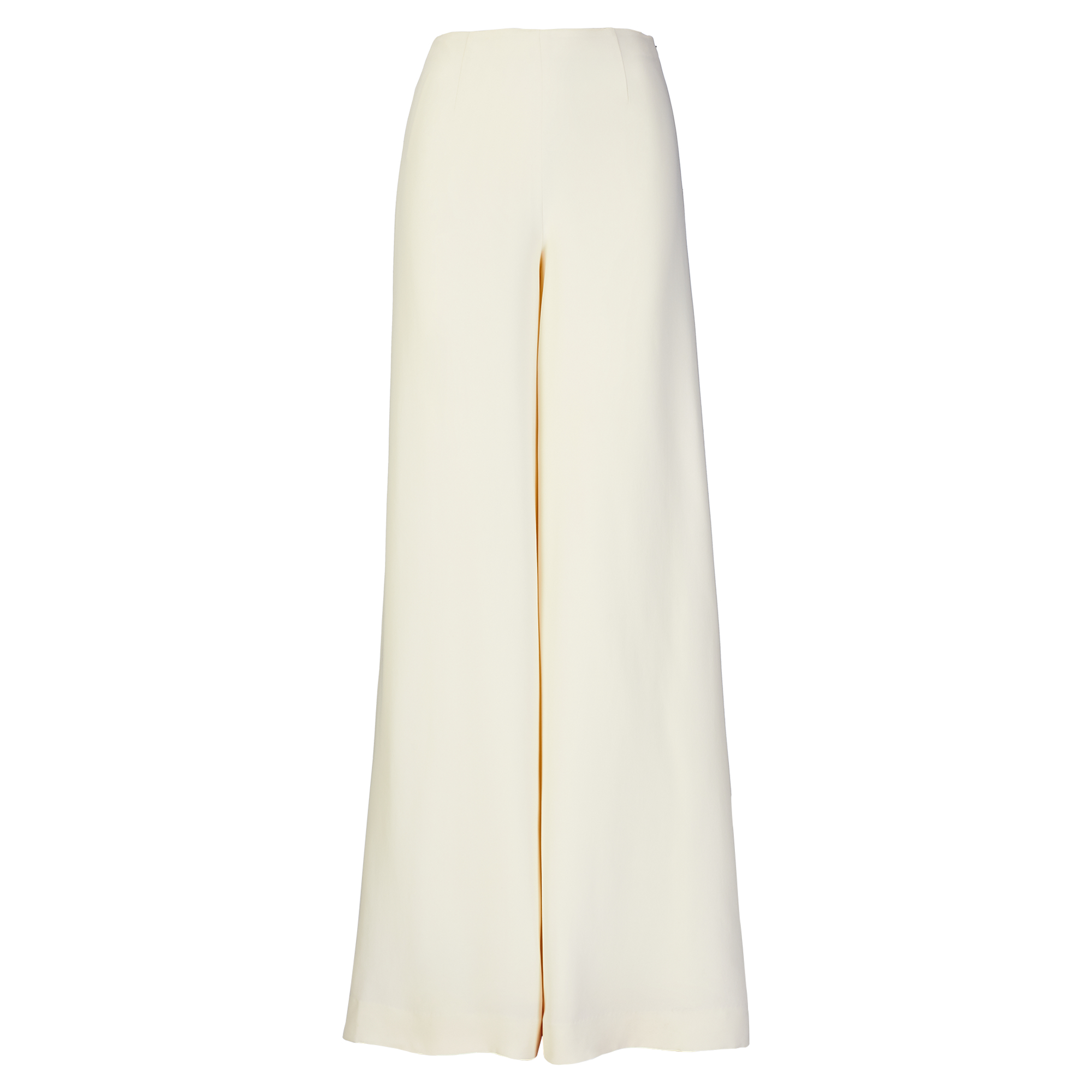 Charmain Silk Wide-Leg Pant, $1690, Ralph Lauren
How about a little something for the office? This flattering wide leg trouser makes for modern, feminine workwear. And — bonus — you'll showcase the smallest part of your waist with this budget-find's high waistline.
Embroidered Gown by Ralph Lauren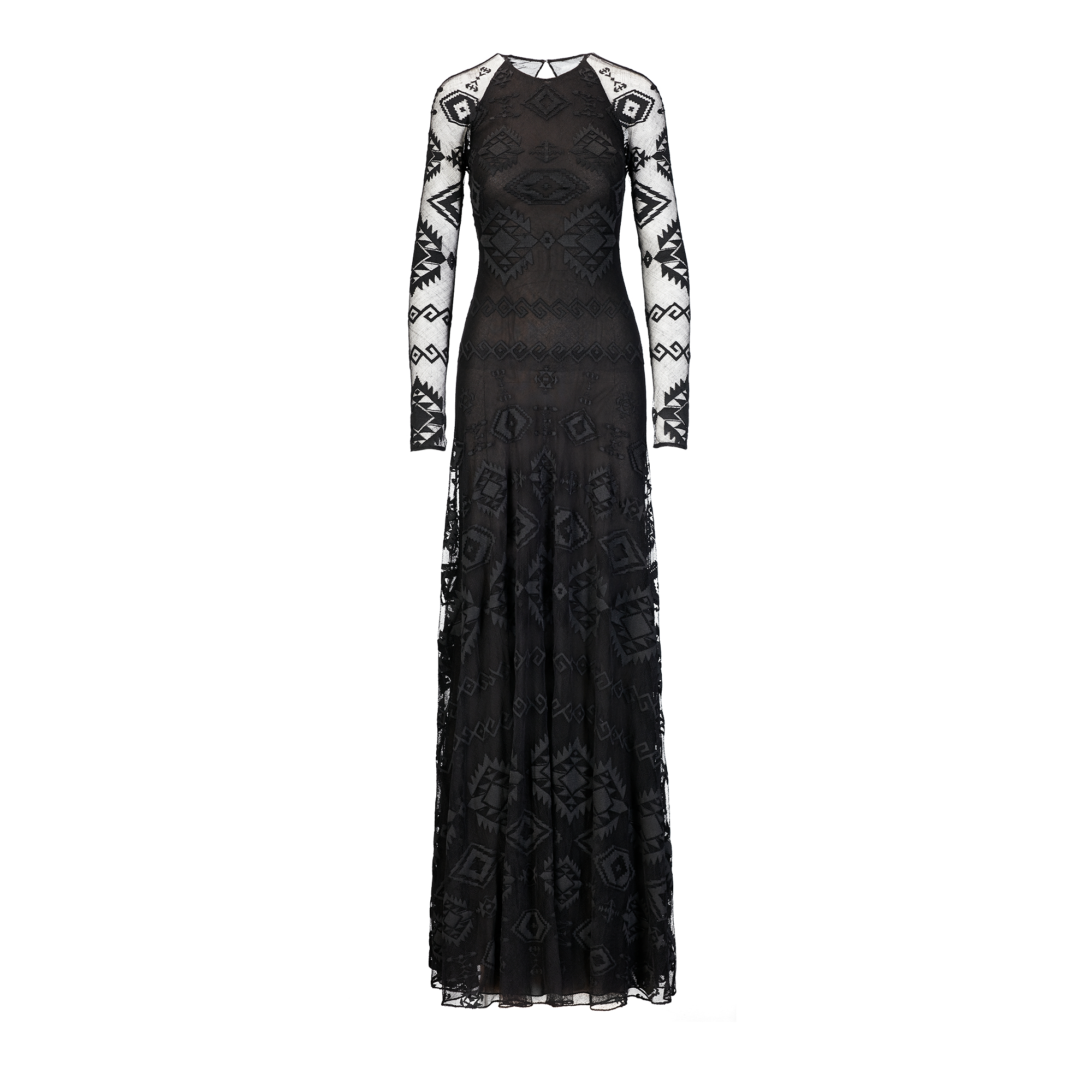 Mariella Embroidered Gown, $7990, Ralph Lauren
The Ralph Lauren gown is a formal, high-brow tribal dress. Nod to the same look with a simple dress adorned with a sheer cover layer. Flecked in a geometric tribal print, this long sleeve layer channels the same alluring charm as its extravagant muse.
Our Budget Alternative
Illa Illa Black Tribal Dress, $39, Shoptiques
Will you be adding any Ralph Lauren-inspired pieces to your wardrobe this fall?
Melissa is creative communications professional with 9+ years of experience writing for the beauty and fashion industries.