Question of the day: is long hair (past the shoulders) over 40 age-appropriate?

In the past few weeks, long-haired 40+ celebs like Aniston and Kristin Chenoweth have stepped out in significantly shorter 'dos.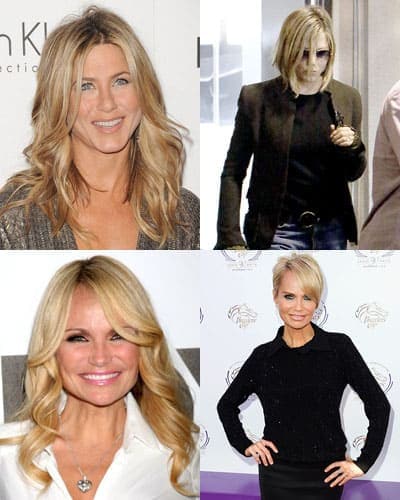 Aniston got a bob "out of boredom" and Chenoweth got a pixie cut because of her admiration of Charlize Theron's short style as well as for upcoming roles. Sigh. As I near the 40-year-old point in my life myself sporting below-the-shoulder longer layers, their changes got me thinking: is long hair over 40 age-appropriate?
I know, I know: appropriate for what? Well, a list of things. For the work environment, for our facial features (which *eyeroll* change as we age), for the convenience of not plucking long strands from our lip gloss when there's a breeze. Does long hair drag us down professionally and personally?
The "debate" is nothing new. Some say long hair over 40 is acceptable, beautiful and a matter of personal preference. If it works for you, go for it! Others say it's unprofessional and that some women latch on to long locks as their only claim to feel beautiful fame, "covering" everything else up.
My Take on the "Long Hair Over 40" Conundrum
Personally, I don't view the long hair over 40 issue, well, as an issue at all. At least not when it comes to professionalism. It is, however, an issue when it comes to convenience (which is the case at any age). For me, it's a love/hate relationship.
I've worn my long hair in a ponytail more often than not. I'm often jolted from my sleep thanks to the hair-caught-in-armpit yank when I turn my head. I've rolled the car windows up on my hair. My overactive mind imagines myself in 10 years, hair long enough to use as a jump rope, and neighbors who spread "she's a witch" rumors.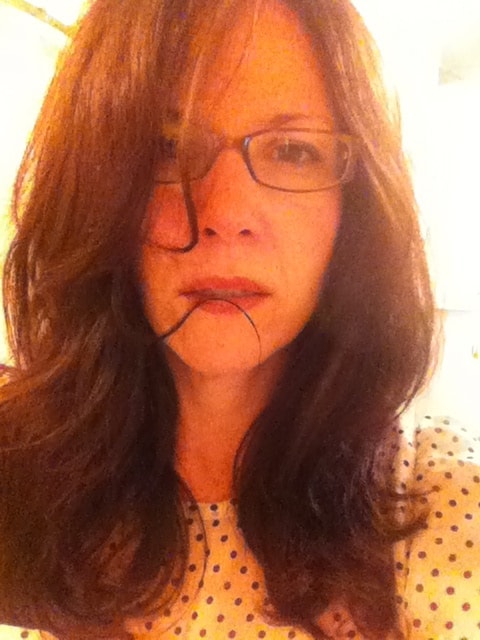 Long hair pet peeve #2,421: strands getting stuck in lip gloss.
Another long hair pet peeve: mugs that catch hair on the way up to my mouth.
At moments like this I consider a change of Aniston proportions and spend lots of time pinning my longest layers up and striking poses like this: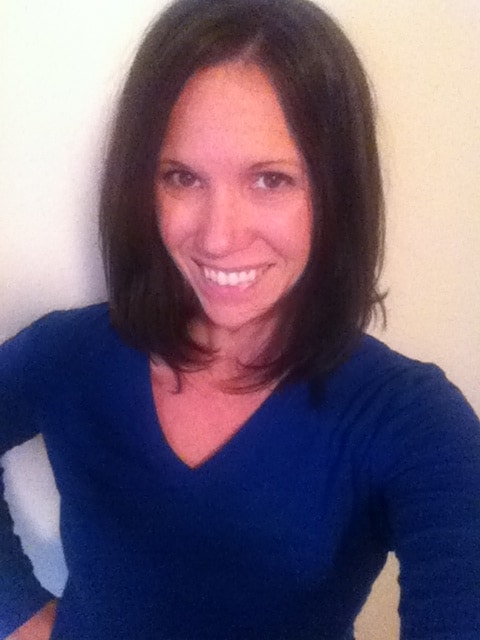 Should pull an Aniston?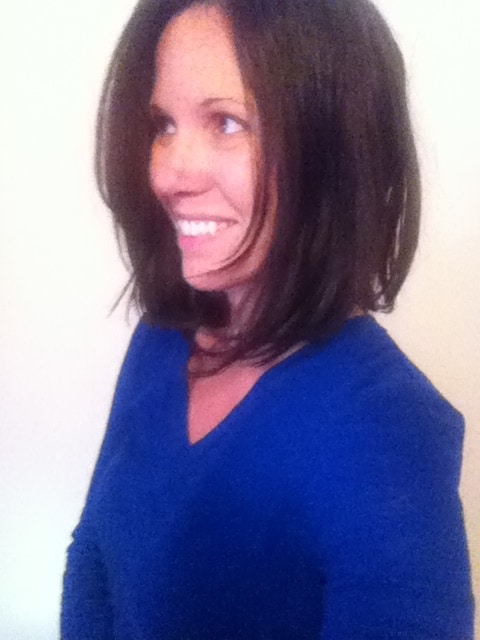 Ah, who am I kidding? I'm sure I'll keep it the way it is and deal with the love/hate relationship. My hair doesn't make me any more or less professional no matter what my age. I like how I can change up my longer 'do, the way my hair flips at the tip in a ponytail and how it smells like a huge bouquet of flowers (even if it does stick to my lip gloss). I love it, I really do.
Then again, if I have pull another strand from my latte mug, coffee shop customers might witness an epic tantrum involving muffin tossing and screaming. Which of course, is very unprofessional for a woman my age.
Tell me, what are your thoughts on long hair or having long hair after a certain age? Leave a note in the comments!