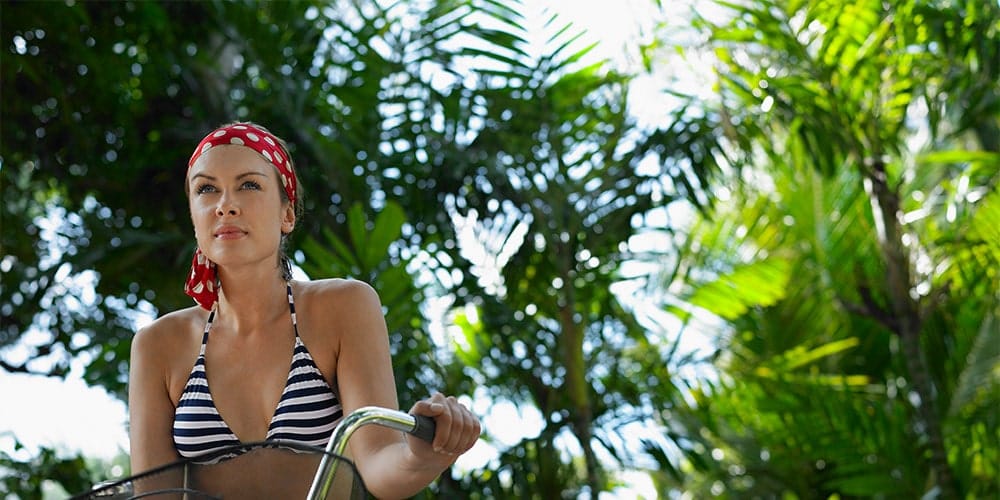 We've been obsessed with headwraps for quite some time. The reasons for said obsession are simple. Headwraps are the best accessory for hiding a bad hair day or adding some pop to your outfit when you're in a rush.
But by no means are headwraps just for a quick trip to the store. They've gone couture, baby! And you are about to learn how to bring this fun trend into your wardrobe by reading on through our headwrap tutorial below.
How Tie a Headwrap in 5 Steps
Step 1: Choose Your Fabric (or Scarf)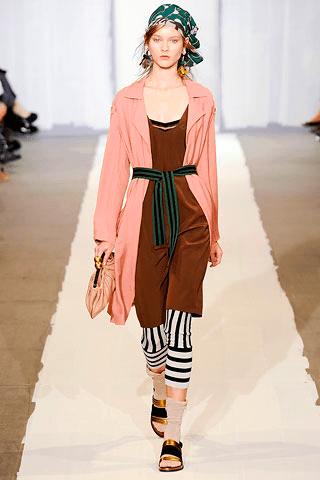 You can make a headwrap or you can buy one. Buying costs more of course, which means you get more bang for your buck at the fabric store. You may be able to find nice fabrics for as low as $5 a yard, which makes for an affordable accessory.
If saving dough sounds good to you, the next logical question is this: What fabric is best for a headwrap? Choose something with a bit of stretch, which helps hold your hair in place. Stretch cotton or jersey works well, because these fabrics cling to your head instead of slipping off.
If you buy a headwrap, you can easily find a style that fits like a headband and is already knotted for you. These rank high on convenience, but they don't always look as great as a hand-tied scarf.
Step 2: Gather A Ponytail
If you can make a ponytail, then you have already accomplished the main step in tying a head wrap. All you need to do is gather you hair at the nape of your neck and secure with a hair tie.
You can optionally pull a few pieces loose from the ponytail if you'd like them to hang forward underneath your wrap. Or, you can pull the ends of your hair partway through the hair tie to create a messy bun.
Step 3: Break Out The Scarf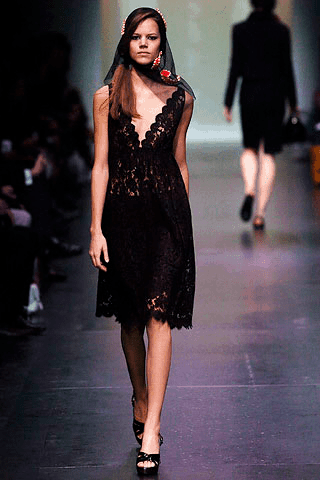 Now for the fun part. Your hair is already pulled into a ponytail at the nape of your neck.
Grab your piece of fabric and fold it in half.
Place the center of it just above your forehead with the fold of the fabric nearest to your nose.
Pull the fabric down tight on either side of your head behind your ears.
Step 4: Knot and Stop, or Keep Wrapping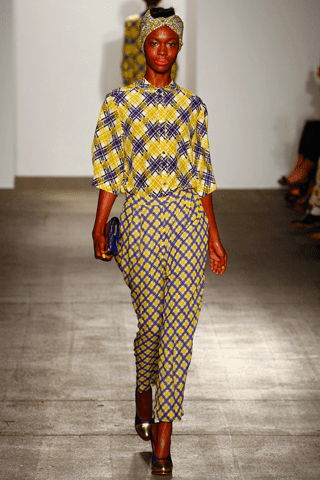 At this point, you can do one of two things. You can tie the knot at the nape of your neck into a double knot, letting your hair and the excess scarf drape down your back or over your shoulder for a chic, relaxed look. In that case, you're done learning how to tie a headwrap! Easy, right?
You can also tie a tight knot at the nape of your neck and wrap it once more, crisscrossing the excess fabric over your head and pulling it back down to the nape of your neck again. Secure the style by twisting the excess fabric and then wrapping that excess around your bun several times and tucking in the end piece.
Step 5: Make It Your Own
Now that you have your headwrap securely in place, it's time to finish your look. You might add dangling earrings, a red lip color, or situate the few hairs that you pulled out of your ponytail earlier.
Whatever your finishing touch is, you'll look amazing when you step out the door.