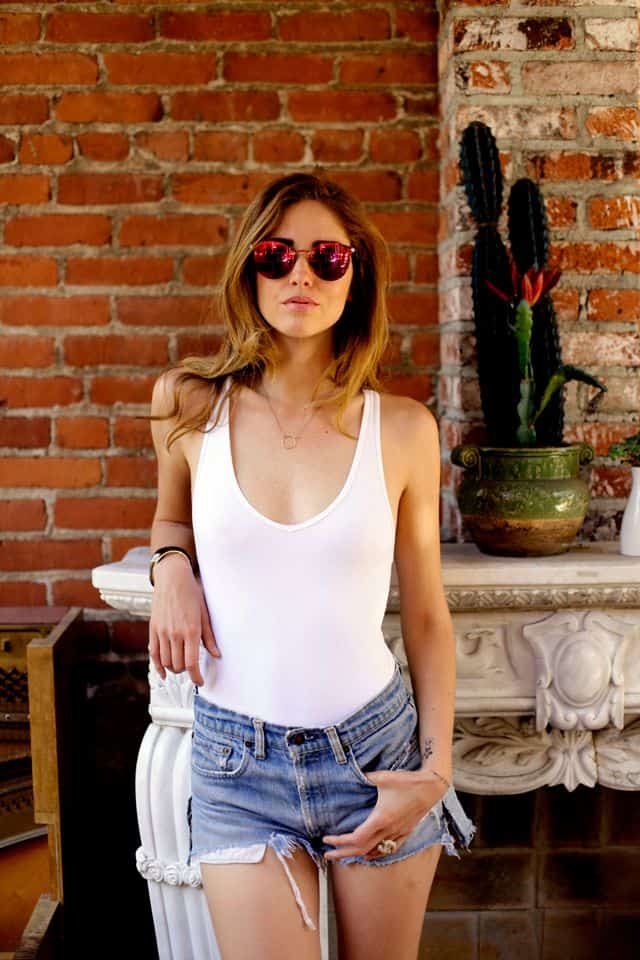 This post may contain affiliate links, which means I earn a small commission if you click and buy something (at no cost to you). See our privacy policy.
It's been brought to my attention that some people just don't get bodysuits. "Why not just wear a shirt?" they argue. "How's that body suit really benefiting you?" they ask. And while I myself am a bodysuit apologist — you'll find a full stock in my closet — I fully understand these questions do have some merit.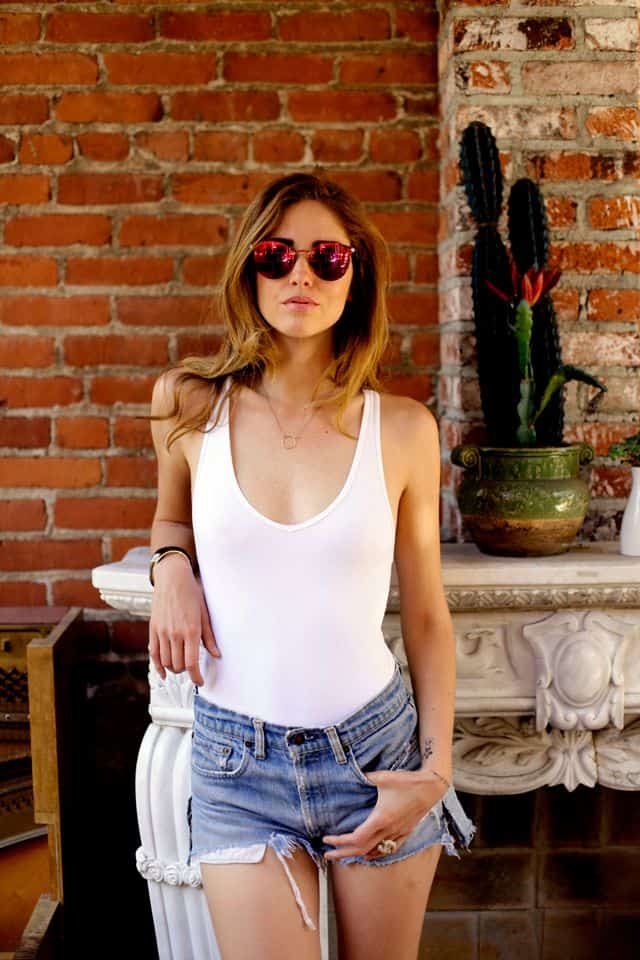 Bodysuit as Lifestyle
You see, bodysuits aren't just a clothing type. They're more of a lifestyle, much like the beloved crop-top, for example. You have to love them enough to deal with the inconvenience of disrobing every time you head to the ladies room. And, since most have some kind of V-neck, scoop back or low arm holes, you're also almost always out of luck in the bra department too.
But there's no denying you feel a little sexier when you put one on. I'll say it, they're just a little more fun. It doesn't do anything that a cami, halter or tube top can't, except maybe give you the option to go pants-free, if you're into running around like that.
The Secret to Loving the Bodysuit
I have a little secret to my bodysuits. And that is, they're actually swimsuits. That's right, some of my favorite "bodysuits" challenge the utility notion by doubling down as pool and beach-friendly swimwear. And I wear them on the regular, not just when I'm heading out to a backyard BBQ or party by the water.
You don't have to be splishing and splashing in one every time you rock it, but having that as an option instantly ups a bodysuit's value. You're going to get far more use out of a piece that seamlessly fits into both areas of your vacation wardrobe — separates and swimwear — than a more traditional top, even a top with major mix and match capabilities. Wear bodysuits with all of your summer favorites: crop denim and jean shorts, wrap skirts or wide leg trousers. Plus, swimsuits are made to get wet, so no worries about sweating in the nylon fabrics.
To get started with your double-duty suit, try one of my five picks below.
5 Swimsuits You Can Wear as Bodysuits