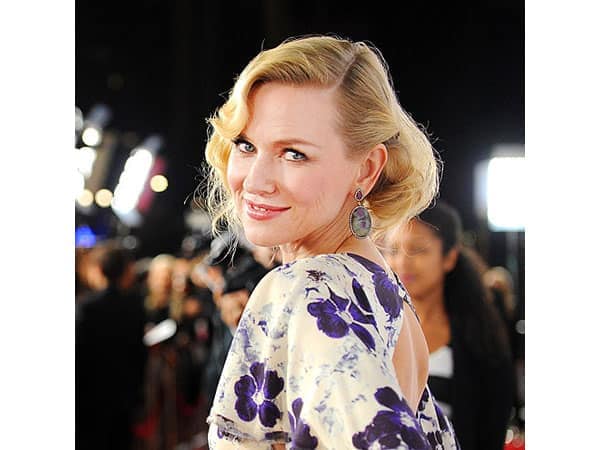 From Reader Lauren O:
Do you have any ideas for formal short hairstyles? I read (& loved) your How-To Dress for a Formal Event, but you didn't say anything about how to do short hair. I have a chin-length bob, parted on the right side, which I usually straighten with a flat iron. I bought a headband/fascinator in black to go with my dark holly green dress from David's Bridal, but I'm stuck on exactly how to style my hair. I will be playing the flute in an orchestra at the event, which was part of the reason for the headband…I need to keep my hair out of my eyes so I can see the music. Any suggestions?
Hi Lauren!
Thanks for writing in. I'm glad you liked our post on dressing for a formal event. Styling short hair is actually quite simple, and you're already on the right track. Here are a few of my suggestions:
1. Get a Bedazzled Headband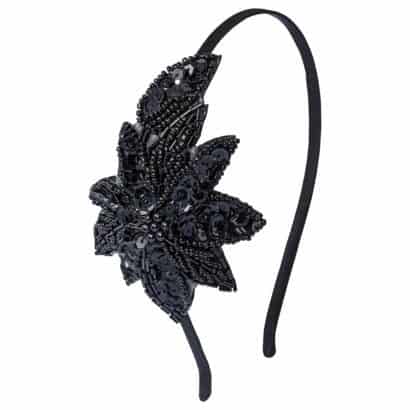 You already had a great idea to purchase a headband. For a formal event, I would recommend choosing a headband that works well with a nicer dress. You don't want to look like you are going to class or heading into the office. So, why not purchase a headband with a little rhinestone or sequin action to set the tone for the formal event? You can straighten your hair before or use a small curling iron to style it in smaller, wavy ringlets.
2. Bobby Pins Are Your Friend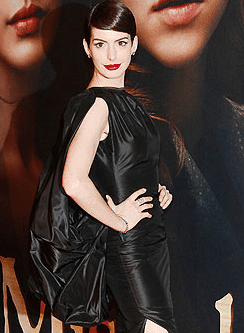 When people ask me what my favorite beauty product is, I always say bobby pins, hands down. The reason is that they are so versatile and can really hold your hair in place (especially when combined with a little hairspray). Since your hair is already parted on the side, you can really rock the look that Anne Hathaway has above. Just be sure to secure that front swoop with bobby pins so it doesn't get in your way when you look down at your music.
3. Leave it Wavy and Clip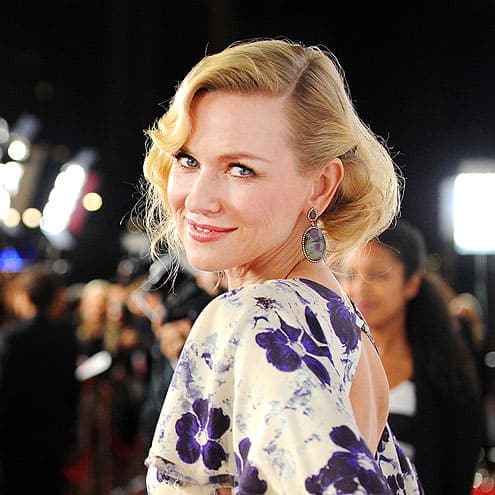 You mentioned that you typically straighten your hair. Another approach would be to let it air dry, scrunching it with mousse or another styling cream as it dries. After parting your hair, take a small piece and twist it back on each side, securing it with one of those tiny clips. As long as you can get all of your hair out of your face, you'll have a new look that's unexpected and cute.
I hope that these ideas give you a little bit of inspiration as you head into the holiday season. Many celebs are rocking the short bobs right now, so you're on par with the best of them!