(Editor's note: dress options updated 10/16 with the latest Modcloth red dress picks!)
The Deal: Score a super cute red dress for less than $75 at ModCloth.com
The Lowdown: You know about the black dress — classic and simple. However, a red dress is equally as classic, but in a different way. It's the classic night on the town dress, the dress you wear when you want people to notice you (in a good way, of course). Check out our picks for awesome red dresses, available online at Modcloth.
Shop: Get Your red dress on at ModCloth.
Dressy Red Dresses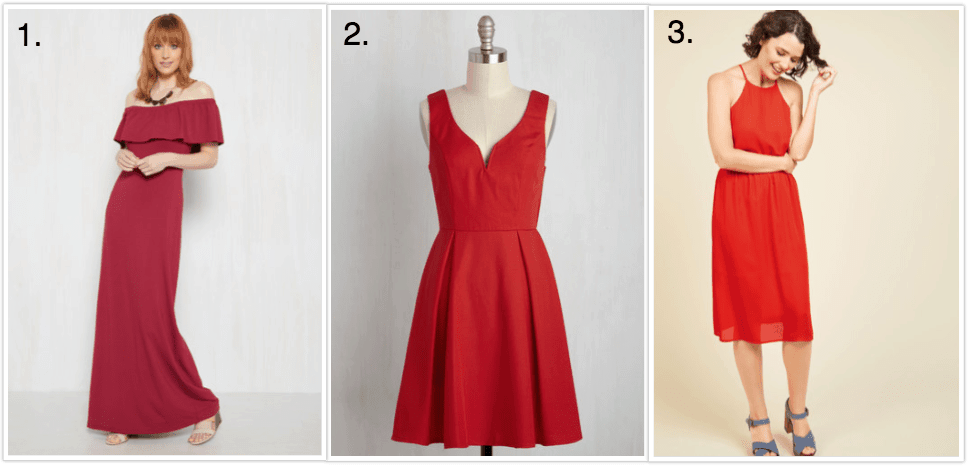 When the Going Gets Ruffle Maxi Dress in Maroon, $31.99, Modcloth
Beyond Your Wildflower Dreams A-Line Dress in Poppy, $64.99, Modcloth
Flourishing Touches Dress, $59.99, Modcloth
These three dresses are for dressier occasions — something nicer than a day out shopping with the girls, but a step below the cocktail party. Reach for one of these numbers for a day weddings or a fancy brunch with the in-laws.
Casual Red Dresses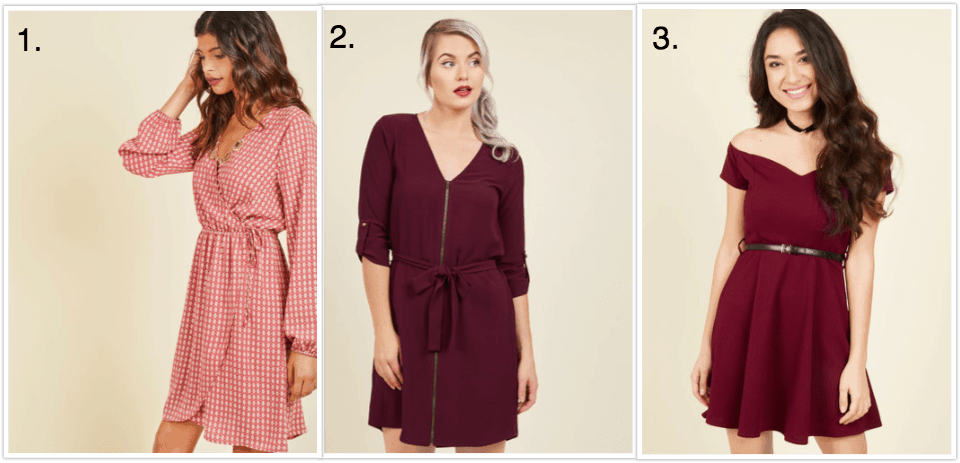 Just Add Coffee Shirt Dress, $64.99, Modcloth
Positive Pen Pal Mini Dress in Maroon, $59.99, Modcloth
It's Bright Alright A-Line Dress in Merlot, $59.99, Modcloth
Some red dresses look amazing with a pair of crisp, white Sam Smiths. These are those dresses. Wear them on a lunch date, to the movies or for a day trip into the city.
Retro Style Red Dresses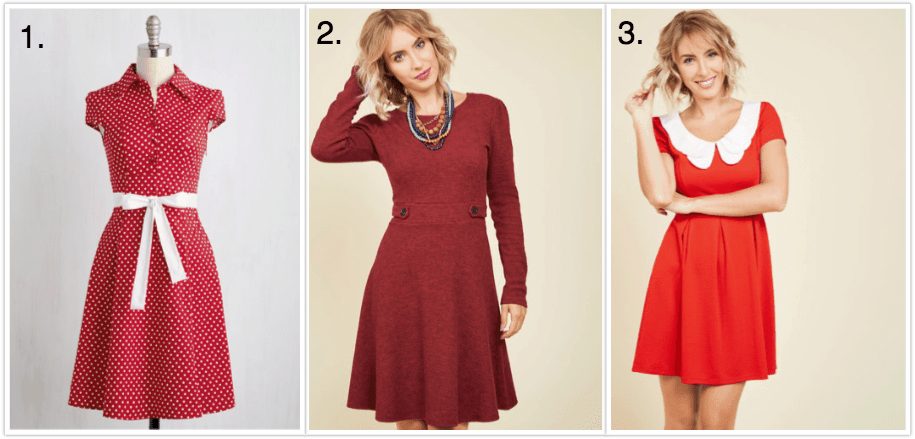 Hepcat Soda Fountain A-Line Dress in Cherry, $64.99, Modcloth
The Flirts of Its Kind A-Line Dress, $69.99, Modcloth
Looking to Tomorrow Dress in Rouge, $59.99, Modcloth
If you have a creative, funky side (or should I say — when you want to show off your creative, funky side), a retro-styled dress is a fabulous choice. These three picks all have simple and classic styling. Wear them with black flats and black eyeliner!
What's your style pick? Share in the comments!