This post may contain affiliate links. See our privacy policy.
One of the Internet's biggest conveniences in regards to a hefty shopping habit, is the ability to check prices on demand. But the consequence of this convenience is the gnawing compulsion to find the best deal every time. And that, dear readers, can be a time-consuming, social-life-destroying addiction. I prefer to have my cake and eat it too: meaning I save without spending my days huddled in a dark room alone, confined to a life of price-comparing.
The truth is, I've perfected the art of shortcutting the road to savings. And now I'll share my secrets with you, from rewards programs to 2-for-1 gift certificates.
1. Email Lists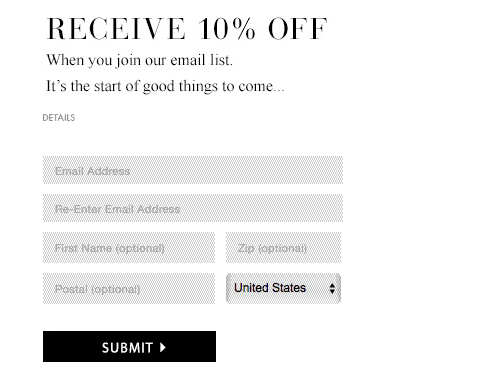 Subscribing to a site's email list will likely earn you an initial discount you can use on your first purchase. And, it signs you up to receive word on special promos. While some send future discounts straight to your inbox, at the very least, you'll be alerted of sales, so you can be early to snag the pieces you've been waiting on.
If you're worried about the extra emails in your inbox, set up a new free email account and use it exclusively for your promo subscriptions.
2. Sale Alerts
Sites like Shop Style allow you to opt in for alerts on products and brands you love. This means you're instantly notified when your must-haves finally drop in price, and can focus your search efforts on finding extra discounts instead of constantly checking if a product has gone on sale yet.
3. Rewards Programs
Ranging from department store credit card points to old-school punch cards, rewards programs can be one of the easiest ways to save every time you shop. Accumulate points with each purchase and use those from past trips paid with a store's credit or loyalty card to fund your next one. My favorites:
Nordstrom – $20 note for every 2000 points earned on a Nordstrom Credit or Debit Card
Sephora – Exclusive VIB sales & free beauty swag at 100 and 500 point marks
Gap – 15% off first purchase with Gap Card, 10% off every purchase made on a Tuesday with the Gap Card & a $10 credit for every 200 points earned on the card
4. Social Media
Becoming a fan or follower of the site or store you're shopping pays big. It is great for following along and finding out about sales times, plus interacting with Facebook, Twitter or Instagram accounts can earn you additional and more exclusive discounts.
5. Coupon Codes
Before making a purchase, I always check for any current coupon codes. Some brands and sites will host these on their own for all to use, and some may be linked to some of the aforementioned saving sites. Either way, searching a coupon site for a relevant code is a quick step that can save you in shipping, money and more. Coupon sites to check out:
6. Buy Now, Save Later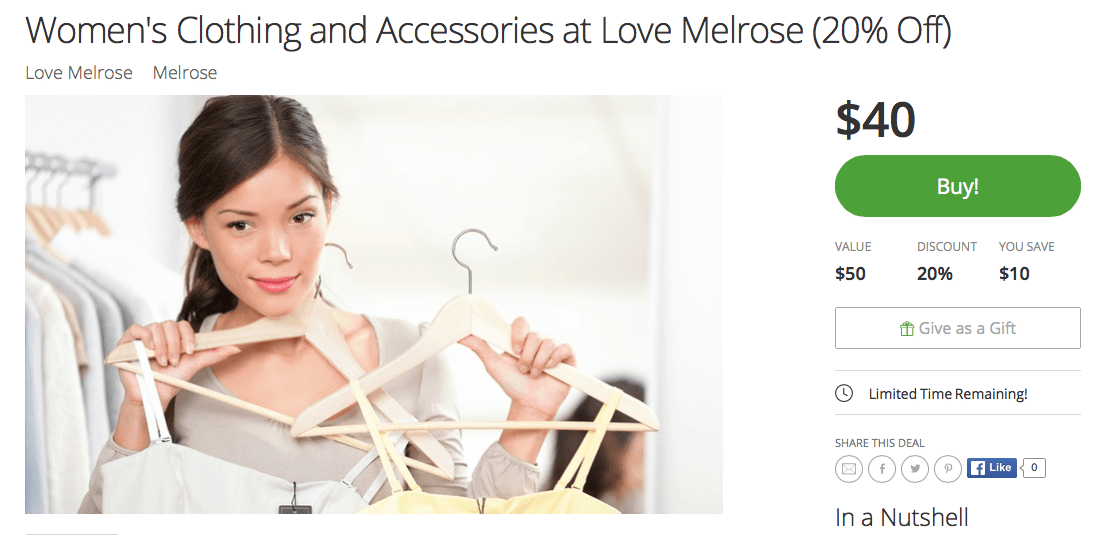 Easily one of the newest ways to save, buying gift certificates at lower prices from sites like Gilt or Groupon can be an additional way to get more for your money at places you regularly shop. They're not always going to be your big box stores; they could be local boutiques or even niche experiences at an amazing discount. The key here is to be disciplined: buy the Groupon when it applies to something you would buy anyway and don't use it discount as an excuse to buy something you don't need.