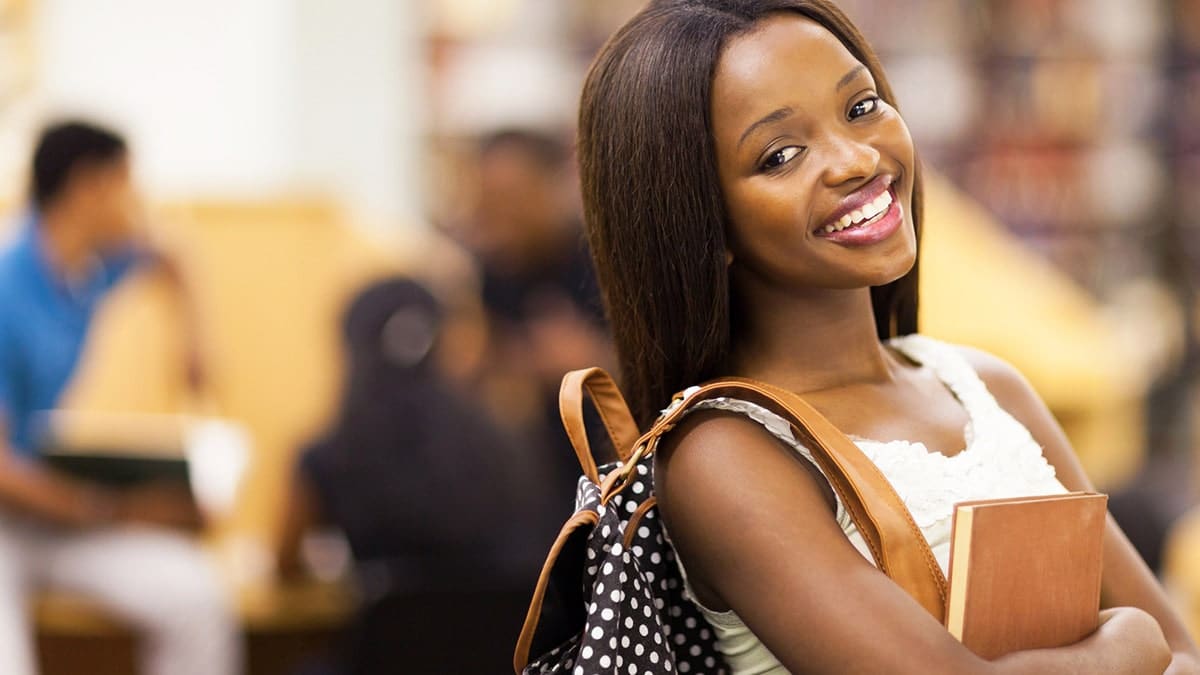 This post may contain affiliate links, which means I earn a small commission if you click and buy something (at no cost to you). See our privacy policy.
Shopping for clothing when you're on a budget can be tricky, especially if you're a college student. There are all those other pesky expenses to think about — you know, like books and supplies — making it difficult to brand yourself as the style diva you are.
Here's some good news. Clothes for college don't have to be fancy. You're not in high school anymore, and the vibe is totally different. Your fellow students are mostly too busy to judge. Some are even too busy to change out of their pajamas before class. So if you can regularly put together ensembles that are clean and don't clash, you're already way ahead of the style game.
In other words, don't feel pressured to blow your budget on clothes. Instead, try these four genius ideas to curate a looks you'll love, without breaking the bank.
Clothes for College on a Budget: 4 Tips
1. Figure out your style
Step 1: figure out exactly where you're at in the fashion world. Do you have a particular look that you can't really imagine ever divorcing? Are you completely obsessed with yoga pants and loose-fit tees? Do you love dresses and leggings? Or would you say you're a healthy mix of the two? The good news is that all of these ensembles are practical choices for college students, and it's not too tough to track them down on a budget. Once you know what you love, you can figure out where you want to put your spare cash.
2. Snap up easy favorites
Now it's time to pick up a few pieces to see you through the semester. Don't focus on name brands — you'll only end up paying far more than necessary. For example, Abound high-waist leggings will run you just under $12 per pair. If you're absolutely addicted to them, it's well worth picking up a couple of pairs.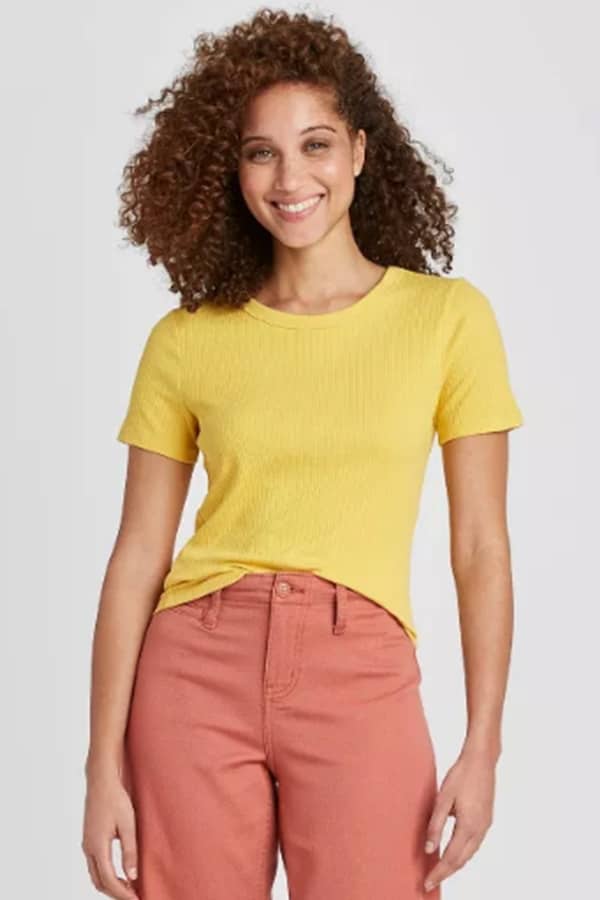 A New Day shirts at Target won't break the bank, and you can stock up on different hues to add some variety to your wardrobe.
3. Invest in some basics
Every college student should have at least a few basic garments on hand that she can grab and wear in an anytime, anywhere situation.
Easy pajamas
Easy pajamas are a must — you want something that's soft, comfortable, and great to wear whether you're hanging alone or with friends, like this match from ASOS DESIGN.
Smart dress
Another essential? A smart dress that you can wear to class, the library, coffee, and date night. This one from Planet Gold looks cute with wedges and chunky kicks alike.
Jeans
You will probably live in these, assuming you change out of the pajamas once in a while. Try Old Navy or Charlotte Russe for low-cost jeans. I bought three pairs of jeans at Charlotte Russe for $20 each, more than 10 years ago and they are still going strong!
Baseball hat
Chances are, you have a baseball hat in your arsenal. If not, try Amazon for lots of low-cost options.
Black suit
You'll appreciate having a simple suit on hand for internship interviews and academic ceremonies. Try Kohl's, T.J. Maxx, and ASOS for budget options.
4. Shop the right stores
Odds are you're going to shop strategically for the foreseeable future while you stick to your budget. That's not a bad thing, considering the many retailers out there that carry cute clothes at a discount. Take a peek at shops like Forever 21, H&M, and Walmart, along with Marshalls, T.J. Maxx, and Ross. And only shop online retailers with free shipping and returns.
If you're shopping for a special event, determine in advance how much you can practically afford to spend. Then stay within those parameters so you don't suffer buyer's remorse!
5. Get your student discount
Many retailers offer discounts to enrolled college students. Visit Unidays or Student Beans to sign up once, and then get access to dozens of discounts just for you. Our discounts on clothes for college:
College Style Fails to Avoid
Hanging out with your parents every weekend. They clash with every outfit.
Wearing your high school letterman jacket. It's just wrong.
Using your high school backpack with all the decals and little buttons on it. Get yourself a nice messenger bag instead.
Keeping valuable jewelry in your room. It will probably get stolen.
Pining over your high school boyfriend. Relax and enjoy yourself. A smile is always your best accessory.