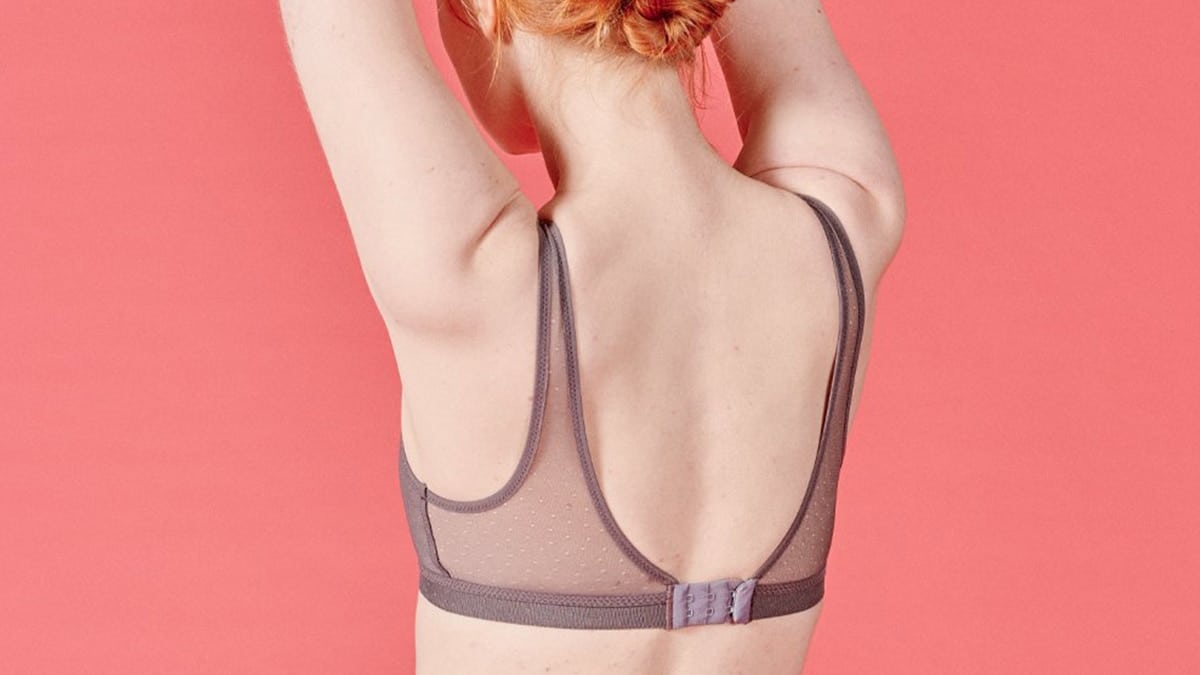 This post may contain affiliate links, which means I earn a small commission if you click and buy something (at no cost to you). See our privacy policy.
At the start of the sustainable fashion movement, it felt like our only options were expensive, boxy styles that made us feel good to buy, but didn't feel all that great to wear. But now, UK-based Lara Intimates is proving that ethical lingerie can be sexy and accessible.
Just in time for your Valentine's Day lingerie shopping, here is a closer look at the brand that's innovating sustainable intimates. We promise you'll never look at your undies the same way again.
Ethical Lingerie in 4 Ways
1. Sustainable sourcing
We've all had "reduce, reuse, recycle" drilled into our heads from a young age, and Lara puts that mantra to work. Every piece of fabric used in their lingerie is reclaimed, giving new life to fabric that otherwise would have ended up in a landfill. What other fashion lines see as trash, Lara sees as treasure — a slow fashion mindset for sure. And they use it to create their entire product line.
2. Ethical production
So often the people working hard to make the clothes we wear work in unsafe conditions for a wage they can't live on. Lara set out to prove it didn't have to be that way. The line is produced in an all-female factory in London, where workers make a good living and work four days a week to maintain a healthy work/life balance.
Every label, piece of elastic, and even the packaging used is sourced from eco-friendly companies based in the UK.
3. Every body is beautiful
Lingerie is an area where many designers still struggle to realize we're not all leggy, runway models. But Lara believes every body is a beautiful one.
Some brands will limit their cup sizes, claiming it is just too hard to design for large breasts. Lara takes a different approach. They decided to add extra fabric where needed for support in the popular Wren bra, which allowed them to offer sizes 26A to 36I.
Some Lara styles are still limited in sizes for plus-size women, but the brand is — admirably, we'll say — committed to extending their range.
4. Affordability
This all sounds great, but expensive…right? Since they rely on reclaimed fabric, the colors of their line-up can come and go. There's an upside, though. Lara doesn't keep a ton of inventory on hand, which reduces operating costs by eliminating the need for an expensive warehouse.
With prices ranging from £20.00 for a pair of briefs to £55.00 for some bra styles (or about $26 to $72 USD), costs are in line with what you'd pay at any department store — or even less.
Lara Bra Sizes
Bra sizes vary widely across brands, so Lara recommends you use their sizing calculator to find your size in their line. Put on a soft bra or bralette and take three body measurements — underbust, bust, and hip. There's even a video to show you what to do. Enter your measurements into the calculator and get your perfect Lara bra size.
Lara Shipping and Returns
Shop online at LaraIntimates.com. The online store ships worldwide and has reasonable return and exchange policies. You can try and wear Lara bras for 14 days. Panties can only be returned if unworn. Lara covers the return shipping from within the UK, but you have to pay for return shipping if you're outside the UK. Send back returns and exchanges within 28 days of the purchase date.