This post may contain affiliate links. See our privacy policy.
With fashionistas everywhere embracing the 'fresh face' trend this season, a glowing complexion is a must. All we have to say is, thank the beauty gods for the modern generation of self-tanners that delivers that sun-kissed tone without skin damage. No expensive beach vacay required.
Here's our list of fake tanners that'll kick your spring and summer looks up a notch. And if you want to tell friends and family you got that beautiful bronze in Hawaii over the weekend, go for it. We won't tell.
8 Top Fake Tanners
1. Fake Bake Flawless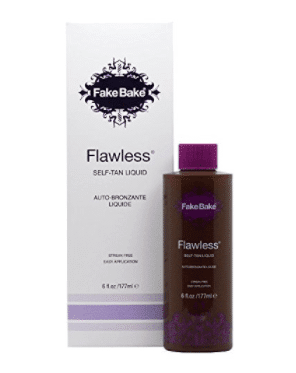 Fake Bake ($20) is a leader in self-tanning products thanks to its highly effective sunless formula that uses Dihydroxyacetone (DHA), Erythulose and DMI. With Fake Bake, you don't have to worry about your skin turning an unnatural orange color. The naturally derived tanning agents deliver a long-lasting golden tan without leaving a bad odor or staining your clothes.
2. Beauty by Earth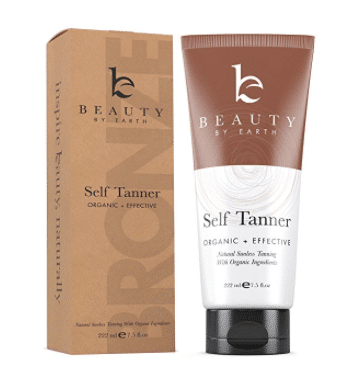 Beauty by Earth Self Tanner ($29) is an organic sunless tanner containing natural ingredients like shea butter, aloe vera, coconut oil, argan oil, witch hazel, jojoba oil and green tea. It's one of the safest ways to achieve a beautiful, healthy tan without harsh UV rays or dangerous chemicals.
3. Sun Ultra Dark Self-Tanning Lotion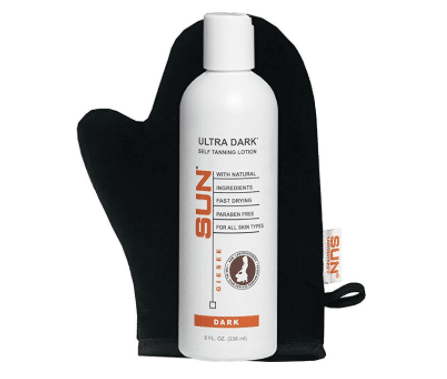 Formulated with a natural blend of ingredients, this popular self-tanning lotion by Sun Laboratories offers natural looking, streak-free results for a $24 price tag. Ideal for fair-to-medium skin tones, the quick-drying fake tanner can help you achieve a darker tan, perfect for the summer season ahead. The application mitt is included!
4. Skinerals Self Tanner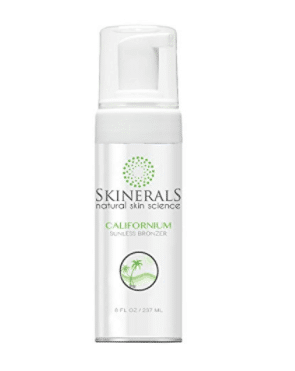 Skinerals Self Tanner ($22) is made using a combination of safe minerals, not chemicals. Achieve a beautiful bronze glow without splotchy patches or the use of tanning beds. Skinerals also donates a portion of every bottle sold to further skin cancer research.
5. Tan Physics True Color Sunless Tanner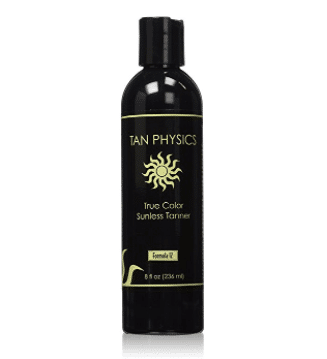 Rated the #1 sunless tanner, Tan Physics True Color Sunless Tanner ($34) offers the perfect combination of skin-enriching color and nourishing moisturizers. Best of all, the formula is odorless and will not leave streaks or an orange hue. Tan Physics also offers a convenient caramel color guide that'll help you determine where you applied it and where you didn't.
6. Jergens Natural Glow Instant Sun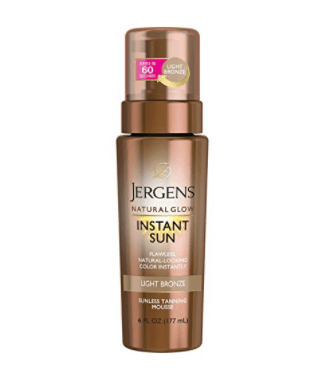 Jergens is a trusted skincare brand and a popular self-tanning option among budget-conscious fashionistas. Available in light bronze or deep bronze, Jergens Natural Glow Instant Sun ($10) creates a flawless tan with color that develops instantly and deepens within hours of application.
7. St. Tropez Self Tan Bronzing Mousse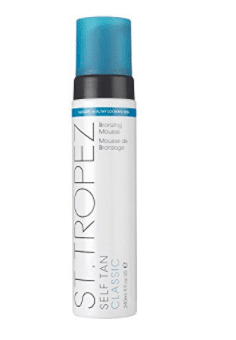 This super lightweight, tinted mousse is easy to apply and dries in just 60 seconds. The best-selling formula is streak-free and leaves a rich-brown glow that complements any skin tone. St. Tropez Self Tan Classic ($42) creates a natural-looking tan that lasts up to 10 days.
8. NIVEA Sun-Kissed Radiance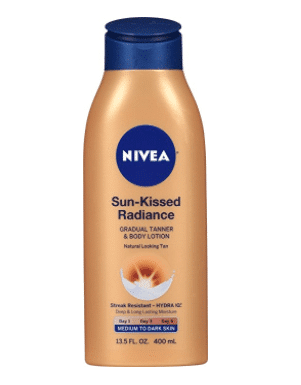 For under $10 NIVEA Sun-Kissed Radiance Gradual Tanner and Body Lotion offers a tan that builds over five days — vs. showing up to work on a Tuesday looking totally different than you did the day before. The formula goes on smooth with minimal streaking and a long-lasting fresh scent. Designed for medium to dark skin, the NIVEA formulation provides a deep, warm color.
Sunless Tanning Tips
Picking the perfect sunless tanner is only half the battle. You can get the most out of your fake tanner with a few steps of prep. For the appearance you've just touched down from the trip of a lifetime and earned yourself one flawless tan, read on for essential sunless tanning tips.
1. Moisturize
Healthier skin absorbs tanner more evenly. So ideally, you are moisturizing every day well before you decide to build your color with self-tanner. If you're not moisturizing daily, try to do so at least a few days before you plan on applying your tanner.
2. Exfoliate
Exfoliating the skin is a must (scrubs are great in the shower, dry brushing is fantastic beforehand, too) to slough off dead skin cells and give you the smoothest base to start.
3. Apply
A mitt designed for self-tanner ensures a smoother application — which should translate into more even color. Also, you won't have to scrub the tanner from your cuticles and fingernails post-application.
4. Wait 12+ Hours to Shower
Avoid the shower or the pool or the ocean for at least 12 hours after you apply tanner. This gives your skin time to absorb the product fully.
5. Moisturize
Keep moisturizing! Especially if you're taking your newly bronzed bod out into the sun (with a heavy dose of SPF of course). Moisturized skin holds a deeper color than dry skin. Think about the winter time, when your skin is at its driest — it likely has a white-ish hue to it, right? Dryness doesn't do your new bronze color any favors.
Do you have a fav fake tanner to recommend? Let us know in the comments!