Zippers are zig zagging on everything this season, from jeans to shirts to high-heeled eye poppers! A zipper is an easy way to make your outfit sing, like wearing animal print as a shoe or belt, the bright silver or gold teeth add just the right amount of edge to an outfit. You can go in the complete opposite direction too, and make a big bold statement with zippers in your crotch ( mmm, not so much ) or one big zipper across a dress.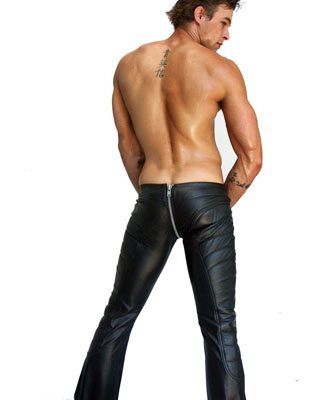 This guy above has a beautiful butt, but really? A zipper that reminds me of getting ready to sit on a toilet isn't so hot.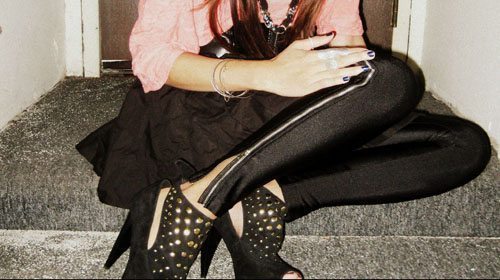 On the other hand, these Steve Madden zippered leggings above are awesome, in a kind of 80's Madonna/Cyndi Lauper fabulousity.
Caroline Urdaneta from the blog Salsa Pie has put together this simple and awesome DIY for a zippered clutch that anyone can do, even the DIY Dummies like me 🙂 This would be adorable for Christmas gifts also, especially for any pre-teens or teens on your list, or a stocking stuffer. Take it away, Caroline!
Do-It-Yourself Zipper Clutch
Making a fabric fold over clutch is as simple as being able to sew a zipper and two pieces of fabric together. The possibilities for this clutch are endless: use it to carry your iPhone, favorite pair of sunglasses or tote around your make-up. No matter what purpose you find for your cute clutch you can feel great knowing you made it and it didn't break the bank!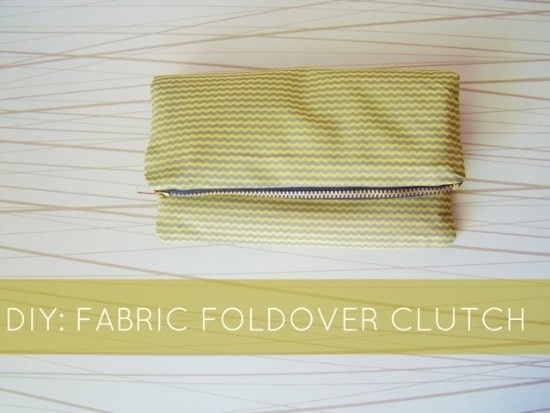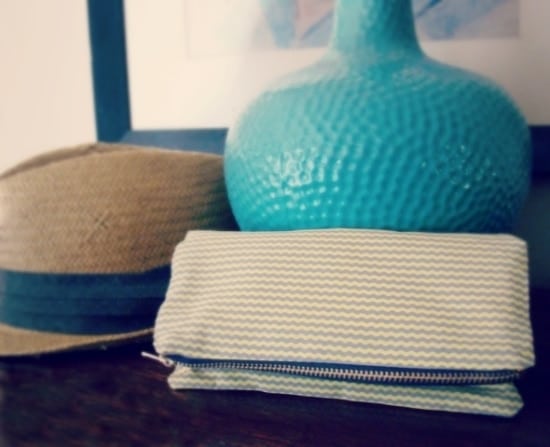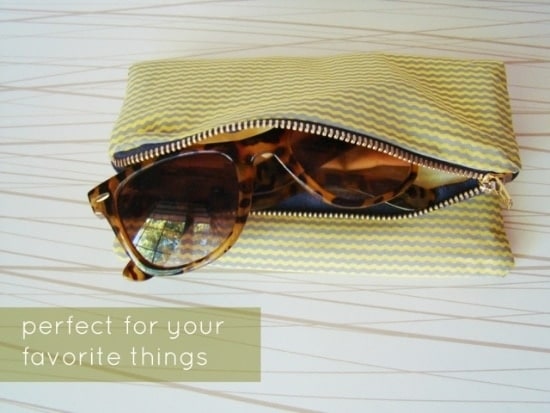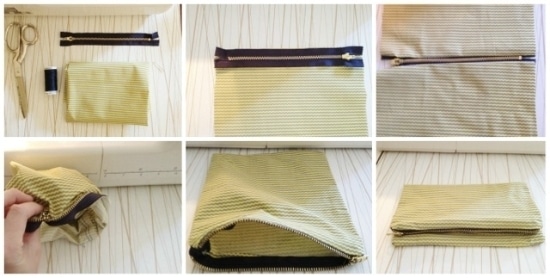 Materials Needed:
Sturdy canvas type material- you could even use oilcloth. A quarter yard is more than enough.
Thread to match the zipper or the thread. ( Your choice, I matched the thread to zipper. )
Contrasting color zipper.
Sewing machine and pins.
DIRECTIONS:
Step One
Cut two pieces of fabric the length of your zipper. I used a 7" zipper so I cut two pieces of fabric 7" long and then cut them 8" long.
Step Two
Lay the zipper right side up and line up one piece of fabric to meet at the bottom edge.
Step Three
Pin along the bottom edge and using the zipper foot on your sewing machine, sew along that bottom edge.
Step Four
Now take that second piece of fabric and do the same thing to the other side of the zipper.
Step Five
Now, with the zipper at top, the fabric inside out, pin along the three sides and leave the zipper partially open.
Step Six
Sew along the edges and then flip right side out!
And you're finished!