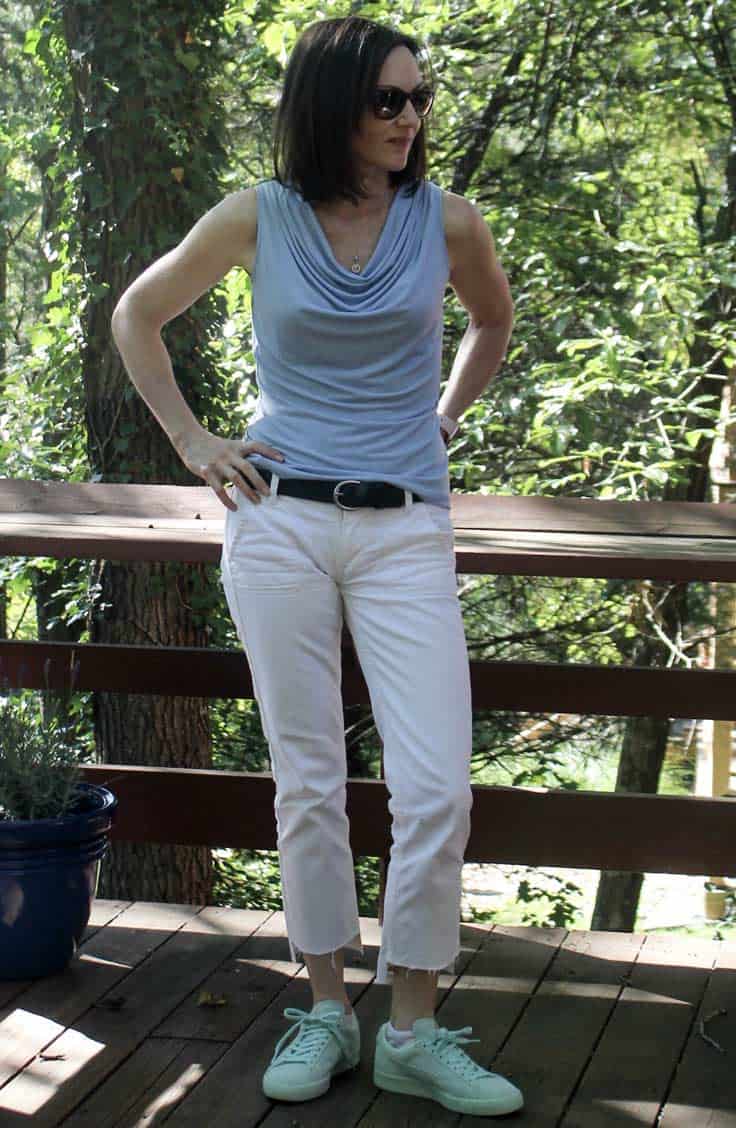 This post may contain affiliate links, which means I earn a small commission if you click and buy something (at no cost to you). See our privacy policy.
I love step hem jeans. I love them with pumps, with booties, with sneakers. They're a nice change-up on the old crop pant, and at my age, they even feel a little edgy. All good things! The only problem is, as of yesterday, I didn't own a pair of step hem jeans. I was merely stalking them online and in stores.
The cheapest remedy to this situation was to make my own. This was a super easy project, too! Here's how I did it.
How to: DIY Step Hem
1. Rummage through your closet for an old pair of jeans.
The best candidate for this is a pair of jeans you don't wear very often because they're too long. I picked out a pair of white J.Crew jeans that were given to me, secondhand, by a daughter's friend about six years ago. They're a little long and bulky through the calf — so I've been rolling them up to a crop height.
2. Put the jeans on and mark the long side.
There is no rule on how long your step hem pants should be. Try shopping pants online to find the length you like. When I went through this process, I found many lengths I didn't like. Some were long and awkward and others were short and awkward.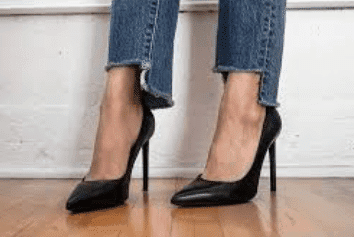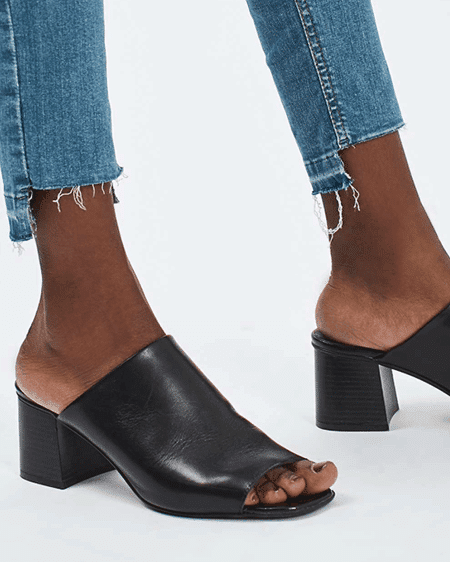 3. Measure and cut all the way through.
Measuring from the bottom up, make a series of marks across the leg of your jean, where you want to cut. Don't be conservative, either. It's much easier to cut a straight line the first time, versus cutting once and then trying to trim from there.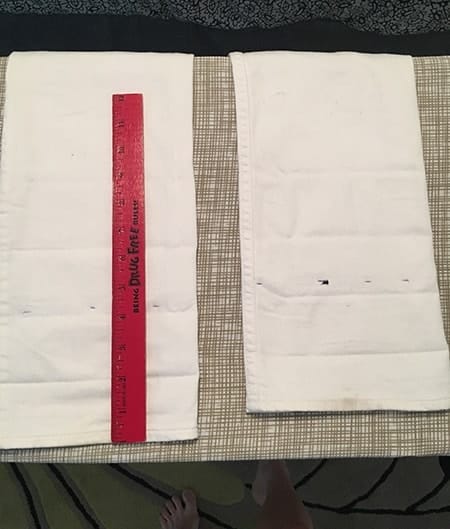 I used a ruler to draw a straight line across those marks, which served as my cutting line. For this first cut, snip all the way through the leg of the jean.
4. Try them on again.
Double-check your handiwork. The jeans should now be the desired length of the longer, back side. How do they look?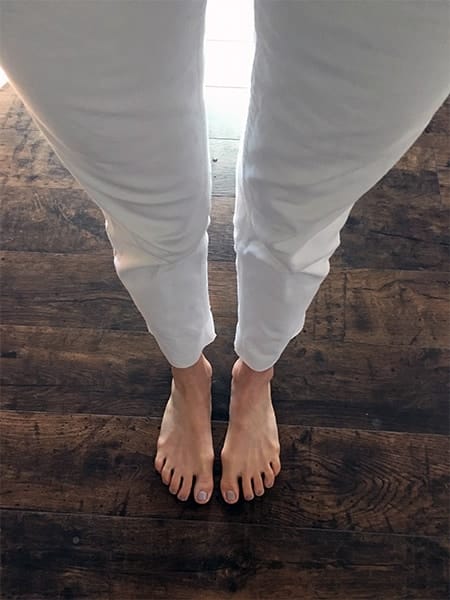 When I tried mine on, one side was slightly shorter than the other. Maybe I am crooked, or I didn't measure accurately. Either way, this was an easy fix. I marked the one leg, and trimmed it enough to look even.
5. Cut the shorter side.
Now, you'll create your step. You can choose how aggressive you want the step to be. A moderate length is 1.5 inches shorter than the back hem, but you could go more or less than that. I started at 1.25 inches and ending up trimming up to 1.5. Measure up from the bottom, make your marks and draw a cutting line.
Double-check that you are cutting on the right side, then snip up along the outside of the side hem and then across the front of the leg.
6. Pull on some threads for a little fray.
Once you try the pants on and confirm that you like the length, there's only one step left. Just tug a bit on the cut edges to create some fray.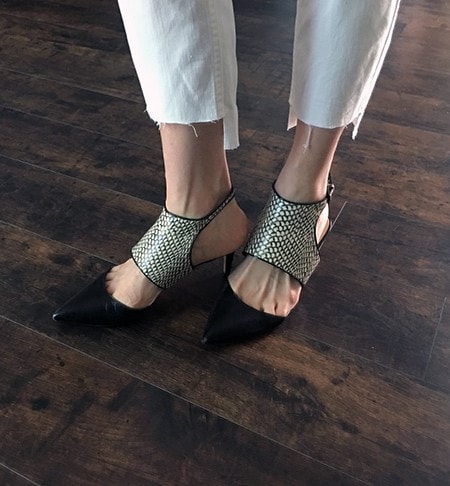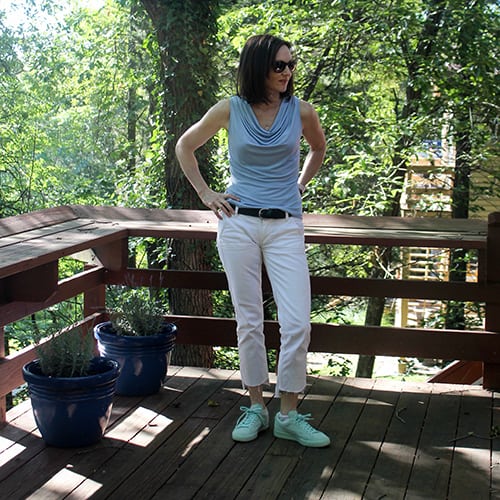 You're done with your DIY step hem jeans! Do you love them? Let us know in the comments.