Our content contains affiliate links, so know that we might earn a buck or two if you click and buy :) !
Old But Gold – There's no better feeling than finding a high-end designer piece at a vintage or consignment store. You feel so lucky; you were in the right place at the right time! One of the TBF staffers actually found an Yves St. Laurent Rive Gauche wool blazer at Goodwill for $12.99. See? Dreams can come true! (And at a fraction of the cost!) The key to finding treasures at thrift and consignment stores is patience, persistence and keeping your eyes open wide. You never know what you might find when you go hunting for treasures…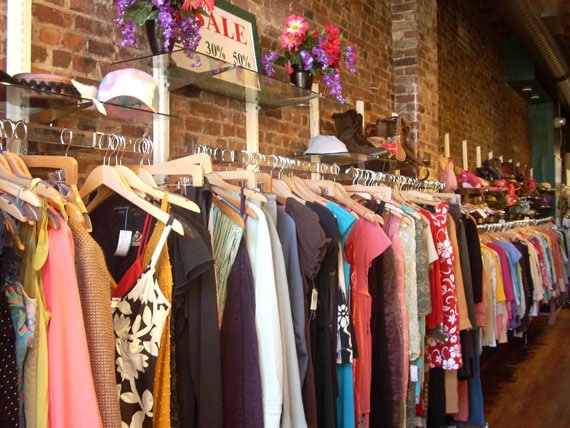 Ebay is another fab way to score major brand names. As with thrift and consignment, you have to be patient, but eBay has made it very easy for you to search what you love and bid on it toute suite! They have state-of-the-art search engines and when you hover over the photo of an item you like, you have the option to click to see "more like this", helping you in finding that perfectly previously owned bit of luxury. We have to caution you if you are thinking of buying through eBay; inspect the photos and read all the information provided very carefully. Some pieces are marked NWT (new with tags) meaning they haven't been worn, but otherwise, because these items are second hand, be prepared for signs of use.
Now that we've shared our secrets with you, we feel comforted knowing that we are sending you off on your quest seeking out brand names at the most marvy prices out there.
Good luck and may the (fashion) force be with you.