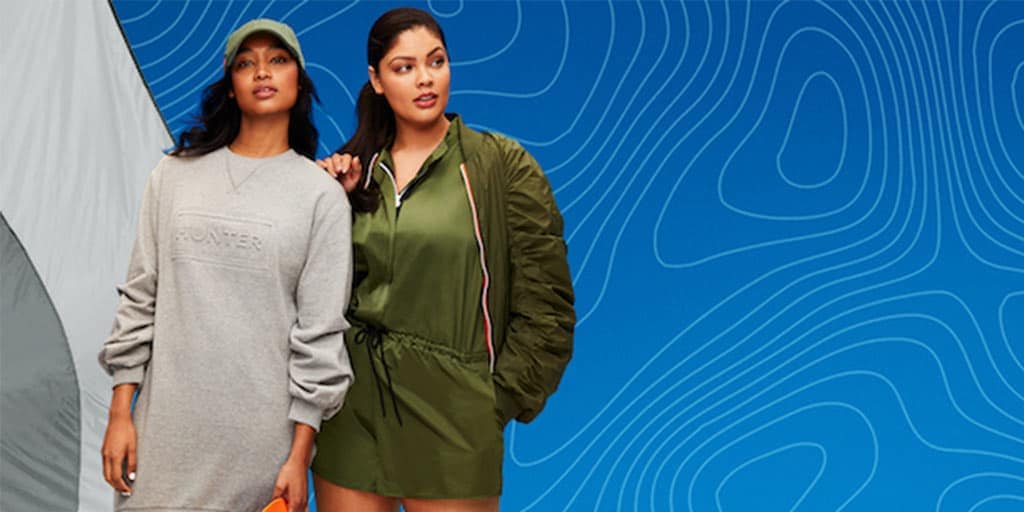 This post may contain affiliate links, which means I earn a small commission if you click and buy something (at no cost to you). See our privacy policy.
If you're a devoted Target shopper like the rest of us, you've probably been anxiously waiting for the drop of the new Hunter collection. The latest Target fashion collaboration with Hunter Boots launched earlier this month and fans of the popular footwear brand couldn't be more excited.
Unfortunately, the collaboration got off to a rocky start. While the collection of more than 300 items went on sale April 14, Target was forced to withhold some items due to quality issues. Despite this unexpected hiccup, the highly anticipated items sold out in record time, leaving many shoppers empty handed.
The good news? You can still find many sought-after Hunter for Target products online. Check out our top budget-friendly picks.
6 Fabulously Stylish Hunter for Target Picks
Edgy Sneaks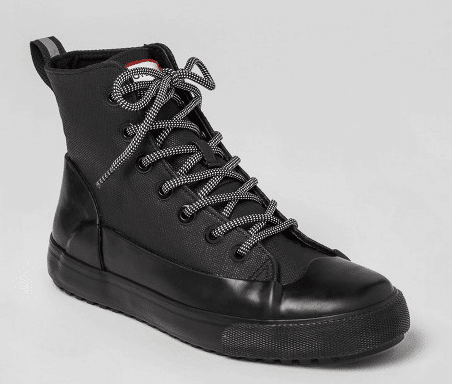 Hunter is best known for their collection of stylish, high-quality footwear. One of this season's go-to shoes are the Dipped High Top Sneakers for $40. Perfect with a pair of jeans and a graphic tee, these edgy sneakers are unisex and available in a wide range of bold colors.
Ultra Cazh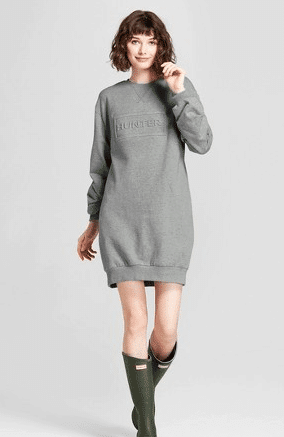 With spring finally here, it's time to add some fun new pieces to your wardrobe. This Exaggerated Sleeve Sweatshirt Dress with Pockets comes in a neutral gray tone and can be worn as a dress or with a pair of leggings. That's two pieces in one for a friendly price tag of $35. With a flattering fit and ultra-soft material, you can go about your day in total comfort.
It Doesn't Have to be Windy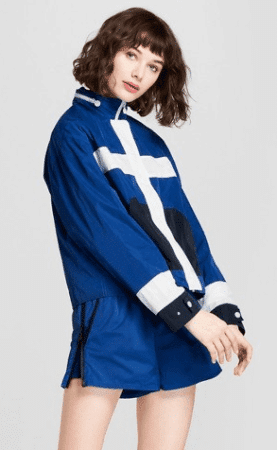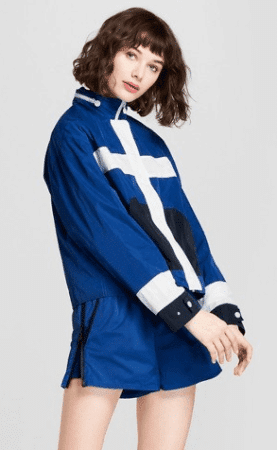 Colorblocking is always on point, and this Hooded Windbreaker Jacket ($40) pulls it off effortlessly. The blue-and-white sporty design emits a laidback feel that is great for hiking, biking, or any activity you partake in. The secure fit will keep you warm and comfortable while worn with a soft t-shirt, a pair of leggings and your favorite sneakers.
Slides for Spring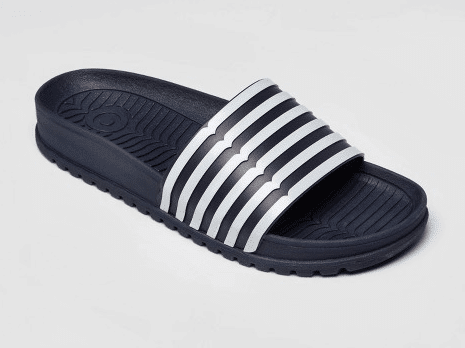 Warmer weather means switching out your winter boots for a pair of breezy sandals. These Striped Slide Sandals ($25) in navy and white are a versatile addition to your spring wardrobe. Whether you're spending a weekend at a barbecue with friends or window shopping downtown, you'll stay cool and casual wearing these!
The New Trackies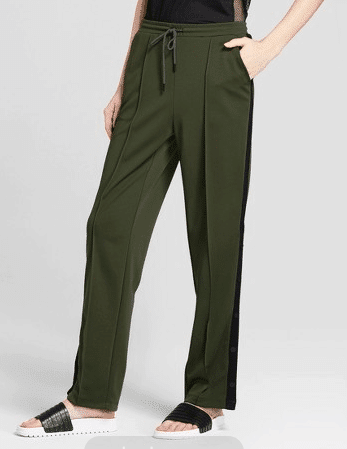 Show off your sporty side with a pair of olive Tapered Side Snap Track Pants for $26. The athletic detailing on the legs creates a casual look while the loose silhouette keeps things comfortable as you're running errands or exploring the outdoors. Pair these pants with a neutral tank and a pair of sandals for the ultimate weekend look.
Target's partnership with Hunter is expected to only get bigger and better, so keep an eye out for even more great pieces coming soon.
If you liked our Hunter for Target picks, you'll also like these: