This content may contain affiliate links. Please see our disclosures for more information.
What: TBF attended the QVC Beauty Breakfast and checked out all the goods.
The Lowdown: QVC gathered their beauty vendors under one roof to display all of the new and upcoming gadgets and products that you can expect to see on QVC. We attended, talked to the experts, tested products and are bringing you the info.
What We Say: To sum up this event, if that's even possible, we noticed three major themes that many of the products spoke to: Anti-aging, Simplifying and Technological Innovations.
Anti-aging products are all the rage and are getting better and better. At QVC you'll find some really high-end products (like upwards of $500) that use lasers to lessen your wrinkles and you'll find some more affordable products, like Philosophy's Miracle line, bareMinerals neck cream and a bunch of dermatologically created products promising to keep your skin firm and looking young. Truly, there's something at QVC for every woman seeking anti-aging solutions.
We are huge fans of simplifying our daily beauty process. It's fun to spend time meticulously putting on your face on occasion, but with all that is thrown at you during the day, sometimes you need quick and effective processes. For waxing we loved the Bliss Waxing kit–the wax is already in a cup, ready to go. Kate Somerville Tanning towelettes make for easy and even application so no more streakiness resulting from unevenly applied tanning lotion. And of course there was the Josie Maran Three-in-one shadow and liner pen, which we'll talk about further below.

Lastly, there were some truly impressive technological innovations. Living Proof scientists invented a new molecule—yes you read that right—we have no idea how one does this, but it's pretty amazing. Temptu offers an at home air-brushing kit. If we can airbrush our own face, that is effective technology. University Medical is selling an ion-infusion, eye patch treatment kit, which helps you reduce wrinkles in 40-minute session. Crazy stuff.
And finally, there were a few products that we're especially excited about because they're perfect for every woman regardless of age, skin type, etc. and just plain awesome.
Philosophy Divine Illumination Blushing Bronzer (approx. $28) : The perfect bronzer, blush combo that makes you look effortlessly sunkissed.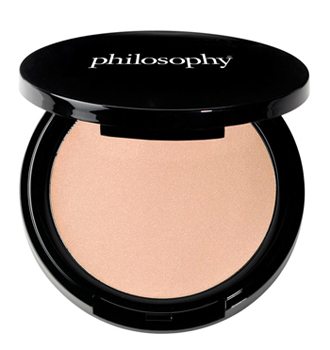 Lipstick Queen "Medieval" Lipstick (approx. $20): Because wearing red lipstick can be a hassle, we love this vitamin E infused tube that goes on like chapstick but leaves a gorgeous color behind.



Bliss Pore-Fector Gadget, Facial Set (approx. $189): This vibrating gadget strips your skin of clogged pores leaving you exfoliated and fresh. A bit on the expensive side but you can use it time and again.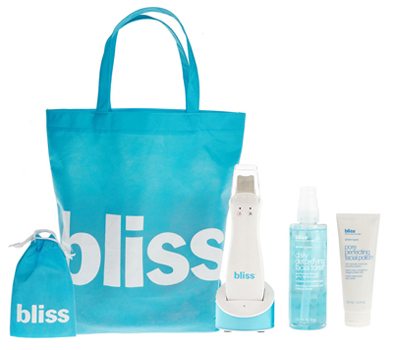 Josie Maran Argan Three-in-one Eye Shadow with Gel Liner Pen (approx. $35): The gel liner is super easy to apply and manipulate on your lid and the shadow goes on in one swipe. It's all in one convenient pen and great for throwing in your purse.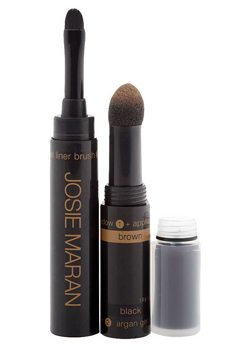 Note: Suzanna was given a gift tote filled with QVC beauty products.