This post may contain affiliate links. See our privacy policy.
Your handbags say a lot about your style and your personality. Often, it's the key accessory that completes an outfit to perfection. Spending a little extra on something that catches your eye isn't unheard of — and that's precisely why it's so crucial to take the utmost care of your purses. Whether it's designer or not, that bag you love so much deserves a little TLC. That's why it's so important to know how to care for your handbags properly. After all, your handbag handles everything for you, and may even double as your carry-on or baby bag.
The more effort you put into maintaining your bags, the longer they'll last — and the more confident you can feel in your investment. This is an essential cost per wear hack for any Budget Fashionista, especially if you're the girl who'll spend $50 on the outfit and $150 on the bag. (Although you don't have to: Read our post on the best affordable purse brands.) Here are some tips for making the most of your bags and maximizing their style so you can enjoy them for a lifetime.
How to Care for Your Handbags
Use Protective Products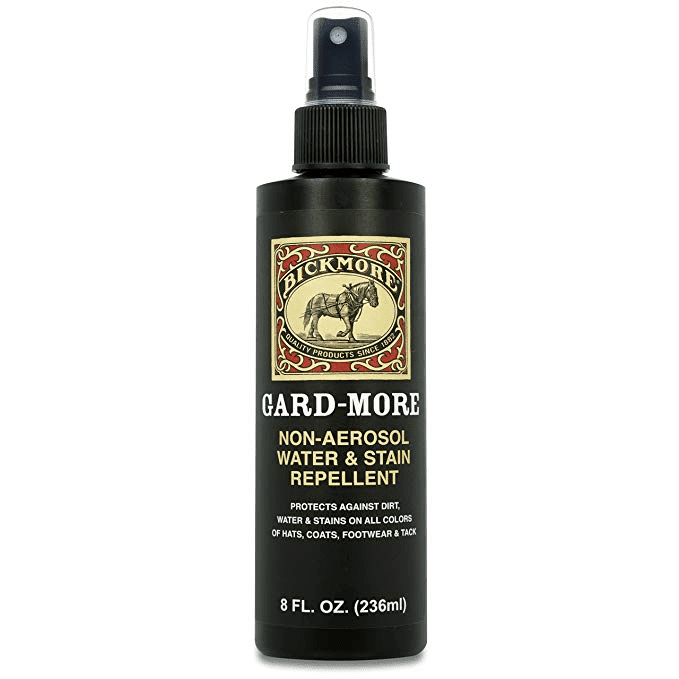 If your bag is presently in pristine condition and you'd like to keep it that way, you can easily shield the material from stains, water marks and wear damage with a protective product. There are many options available for leather handbags, such as Gard-More for a mere $10.45 on Amazon. For other fabrics, an upholstery protector spray might be an option. Look for a product that repels water, stains and dirt. This is a great way to be proactive — especially if you've spent a pretty penny on that bag and have big dreams of passing it on to another fashionista later.
Add Dust Bags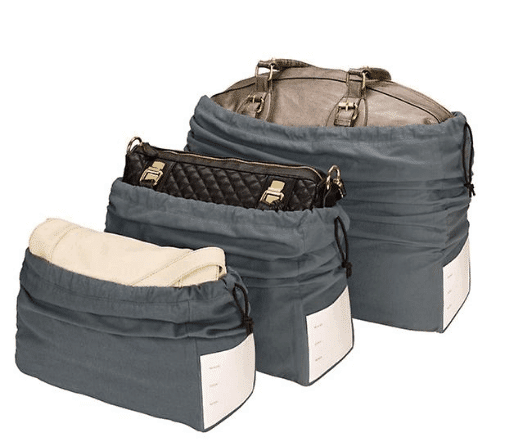 There's a reason your handbag arrives with a dust bag. There's no better way to keep bags free of dirt, dust, and debris — and these ever-present contaminants can easily affect the integrity of the purse and leave unsightly evidence in their wake.
For best results, place the purse upright in the dust bag, and stuff the inside with a thick sweater that's fallen out of your rotation. This will help retain the bag's shape while keeping it clean at the same time.
The Container Store carries a few practical styles.
Clean Your Bags Regularly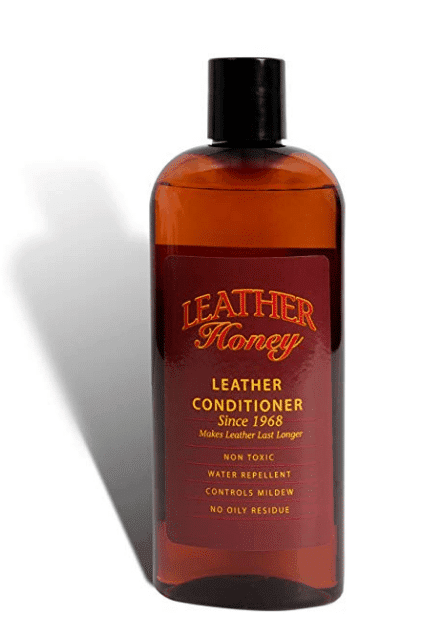 Take the time to clean those bags every so often to prevent them from showing signs of basic wear and tear. This can make a huge difference in how your purse will look in a decade. The love and attention you show now will pay off in a big way.
Buff hardware to a fresh shine with a dry cloth and a mild cleansing product. Refresh your suedes by running a gentle suede brush over the fabric. And for your leathers, add a dollop of leather moisturizer to enhance the appearance of the material and give it a handsome, like-new look.