Green, for better or for worse, is a hot color this fall. However, green can be one difficult color to wear (other than on St. Patrick's Day). The color can appear over-bearing on the rack and difficult to adapt to different skin tones (unless you're a red head). In terms of make-up, while green eye shadow can be quite flattering for those of us with big brown eyes, for most it sounds like it should belong on a Halloween costume.
Yet, the color is a hot trend for this fall (don't shoot us, we're just the messengers). So we came up with a few tips to help you incorporate the trend into your wardrobe and beauty drawer.
How to Wear Green This Fall
Green Beauty Products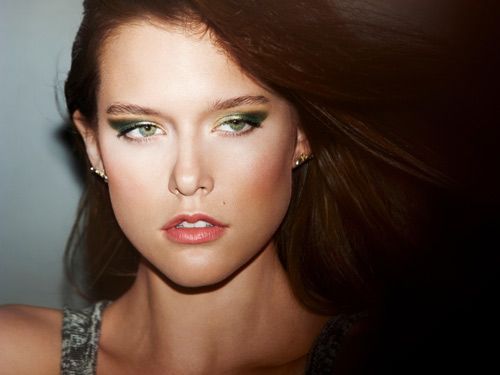 Photo Credit: Marie Claire
Green eye shadow is stunning on both brown and green eyes. In order to make this style work, the key is modesty. Try putting on the green eye shadow first and then going over it with a rich brown. Then, at the height of your brow, put a shimmery metallic finish that's so fashionable this season. This helps keep your make up modest and beautiful, while still letting a little green shine through.
Green Trend: Accessories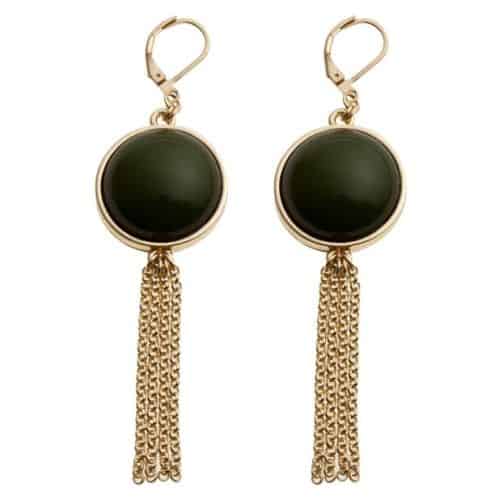 Jade Cabochon Tassel Earrings, $12 at Target
A great way to incorporate green into your wardrobe is use the power of accessories. A simple pair of green earrings (especially when combined with a metal like gold) can be an easy way to add the trend into your wardrobe.
Green Clothing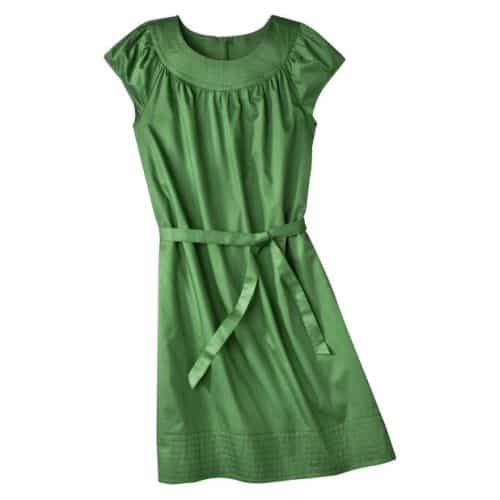 Women's Trapunto Dress, 27.99 at Target
The same rules that apply to green accessories apply to green clothing as well. If you're still "Style 101", then you want to go for a simple green. For example, a jade green sweater would be pretty with a long statement necklace, dark jeans, and leather boots. Additionally, any green dress pairs well with black tights and flats.
Now, if you've graduated to "Style 201", you should try to work neon into your wardrobe, however DO NOT SPEND MORE THAN $50 on a neon piece. We're still in a recession.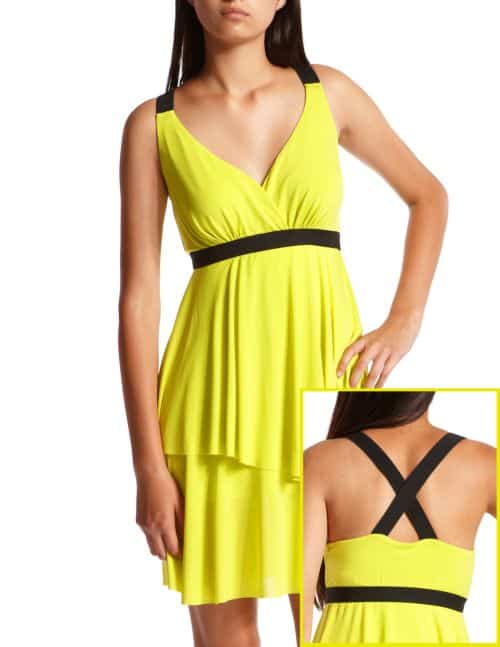 Cross-Back Electric Lime Dress, $26.99 Charlotte Russe
Get more Budget Fashionista