So you've been summoned to jury duty. The usual reaction to that news is less than positive, but set aside those feelings for a moment. Because in that jury duty summons lies a challenge — to create a look that's comfortable and semi-professional, from pieces you already have in your closet. And we're going to share how to meet the 'what to wear to jury duty' challenge with grace and style.
Note that this isn't advice on how to dress to get out of jury duty. We're assuming here that you want to participate in the legal process. 🙂
Dress for Comfort and Branding
You have two major goals when building your jury duty outfits:
Comfort. You'll be sitting around in uncomfortable chairs most of the day, possibly working on a laptop in your downtime.
Personal branding. Personal branding is important when you step into any large crowd. Depending on where you are in life, you may benefit from networking with other jurors. Or you may meet some people who share your interests. But most of all, if you do get placed on a jury, you'll want to present yourself as stable and put-together. This is a subtle strategy to help you communicate your opinions firmly when the time comes.
Be prepared to see many of your fellow prospective jurors in all ranges of dress, from shorts to power suits. Don't worry about them, especially the super-casual ones. Unless you wear a formal gown, you're not going to be overdressed.
What to Wear to Jury Duty: The Formula
Layering is the perfect strategy for jury duty fashion, because you don't know if it's hot or cold in the courthouse. And, you'll want to layer so that the end result is on the dressy side of business casual. So, in general, your ideal jury duty outfit will consist of:
Light outerwear: a knit blazer, light jacket or cardigan
No-wrinkle top: light sweater, rayon or microfiber blouse
Belt
Trousers: narrow-fit styles are better than wide-legged trousers. Avoid skirts for comfort purposes.
Closed-toed shoes: flats or small heels are best
Big tote to carry your laptop, lunch and other essentials
A few words on accessories: some courthouses have metal detectors which may require you to remove jewelry temporarily. I always end up losing things that way, so it's easier to keep the jewelry light. You can always accessorize with a scarf instead.
Jury Duty Outfit Inspiration
Your mission is to find pieces like the ones below in your own closet, or in a friend's closet. You do not want to build a whole new wardrobe just for jury duty — particularly because you may only be there for one day.
Outerwear Options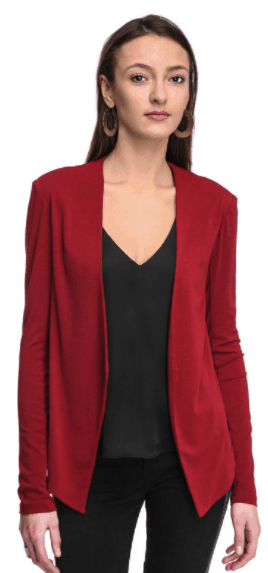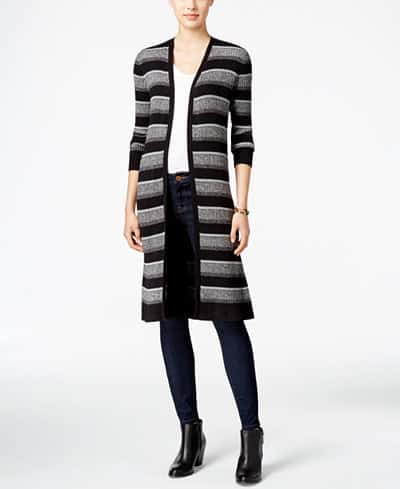 Top Options
When in doubt, wear the basics.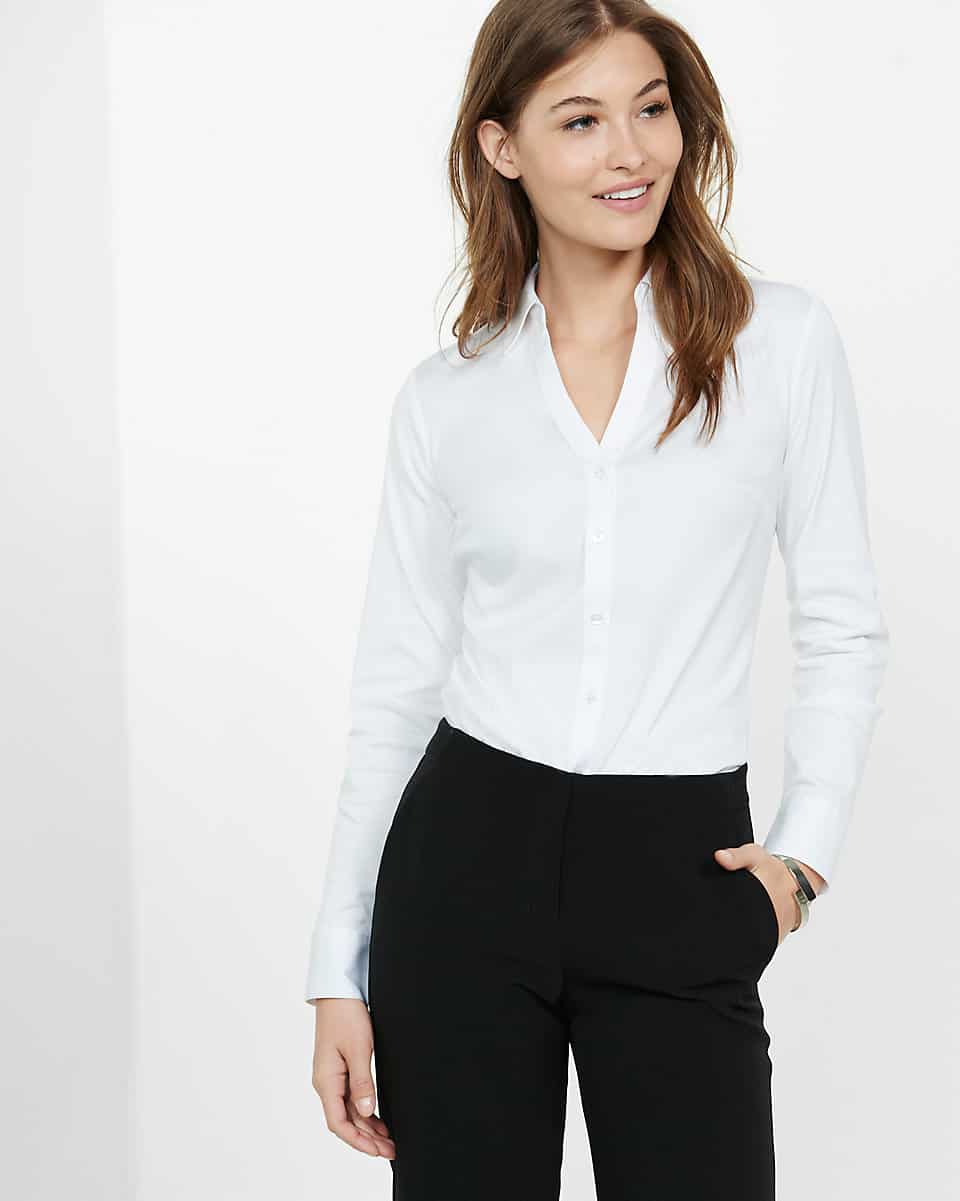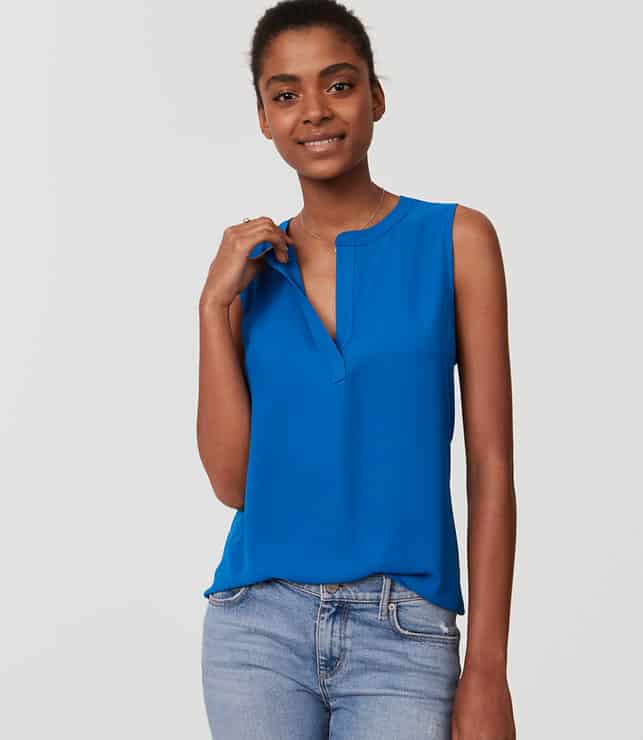 Trouser Options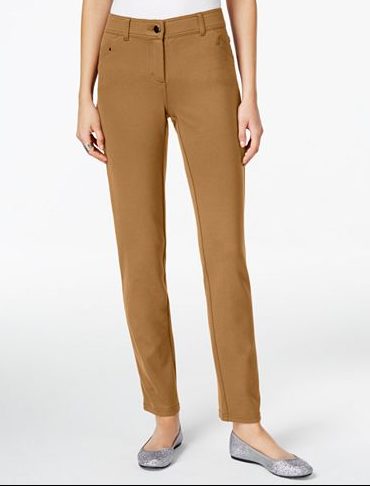 What do you think? Do you feel ready to be the best-dressed gal in the courthouse?Let us know in the comments.