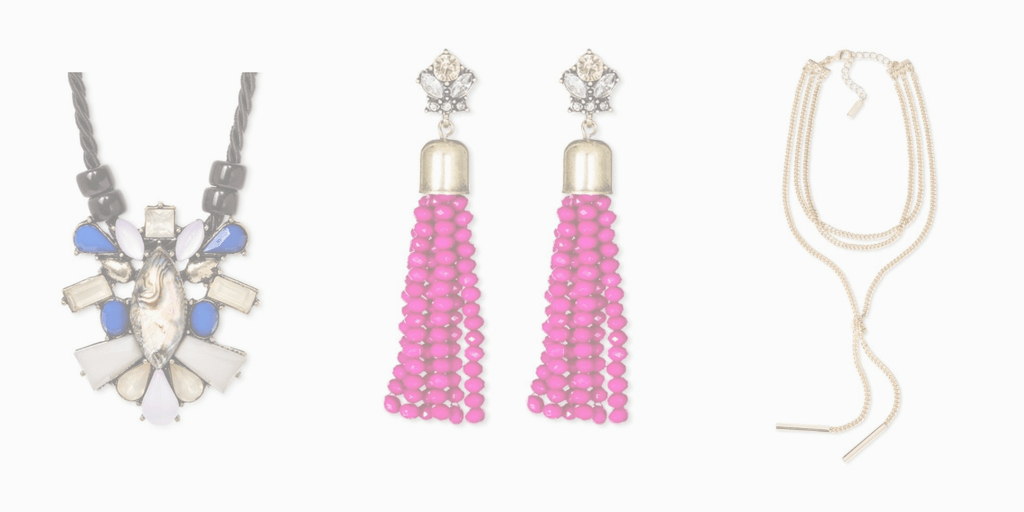 This post may contain affiliate links, which means I earn a small commission if you click and buy something (at no cost to you). See our privacy policy.
At your next trip into Target, swing by the jewelry counter and check out SUGARFIX by BaubleBar. SUGARFIX arrived on Target.com and in 900 Target stores on Tuesday, January 31.
SUGARFIX is a Target-exclusive jewelry line created by BaubleBar, aka, the "outfit-making accessory." If you don't know Bauble Bar, think pom poms and dangling strands of beads in springtime palettes. BaubleBar designs are all about color and movement.
The SUGARFIX line-up shares that creative flair. While there's no exact crossover between the two lines, several SUGARFIX pieces are inspired by popular BaubleBar designs. of the pieces are inspired by the most popular BaubleBar designs.
The new SUGARFIX line features about 130 different pieces and — here's why we're talking about it — they're all priced at $30 or less. Take your pick of chokers, necklaces, earrings, rings and bracelets, ranging from bold statement pieces to softer, accent looks.
Our SUGARFIX Picks and How to Wear Them
The Layered Choker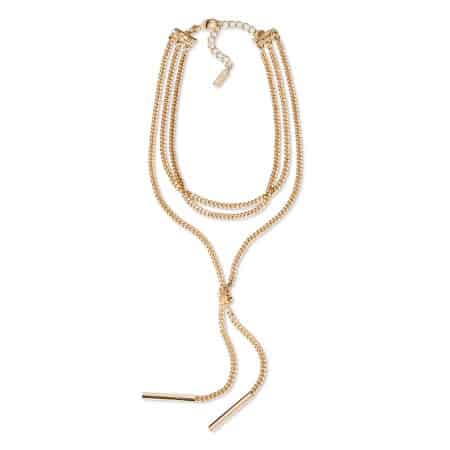 We love this piece. You'll want to wear it with a deep, v-neck top and a long cardigan. It's lightweight at 34.4 grams, so you won't even notice you're wearing it — that is, until you find yourself saying, "eyes up here." Thanks to a simple design that's also very feminine, this necklace can dress up a casual outfit or hold it's own with something fancier.
Tassel Earrings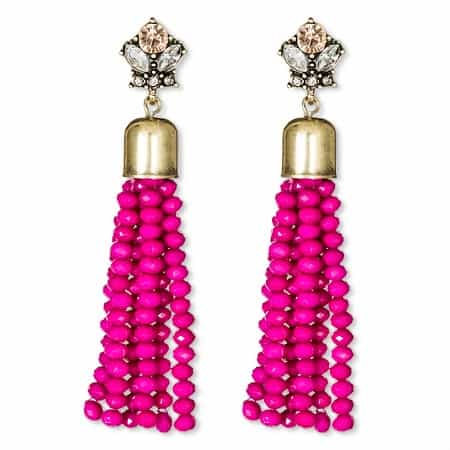 If you like the BaubleBar line, these beaded earrings will feel very familiar to you. The hot pink beads add a striking color pop, particularly if you have lighter-colored hair. Wear these with a monochrome outfit and they'll turn heads. And if you're feeling bold, put your hair up too.
Stacked Bracelets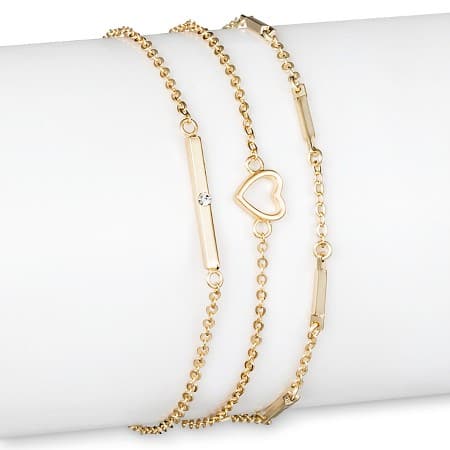 This set is so dainty and romantic! Appropriate for any age, these bracelets can be worn alone or paired with colored beads or a thicker gold, cuff-style bracelet.
Beaded Pendant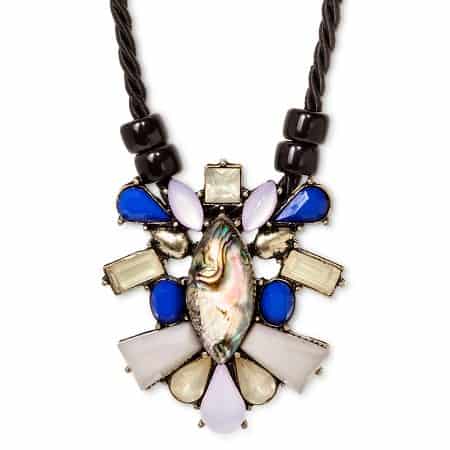 We see this beaded piece with a simple and feminine white t-shirt, boyfriend jeans and your favorite pair of clean, white sneakers. You could add a lightweight sweater if it's cold outside. Or swap out the sneaks for a nice sandal. At $20, this piece is one you'll get mileage from, for sure.
Have you checked out the SUGARFIX line? Let us know what you think!