This post may contain affiliate links. See our privacy policy.
Heading out of town for a summer adventure? Instead of dragging along your oversized suitcase, carry your essentials in a chic travel bag. Perfect for short getaways, weekender bags are stylish, functional, and offer just enough room for all of your travel essentials. Here we've rounded up our favorite bags for fun summer travels.
5 Budget Weekender Bags Fashion Girls Love
1. Madden Girl Carry-On Weekend Bag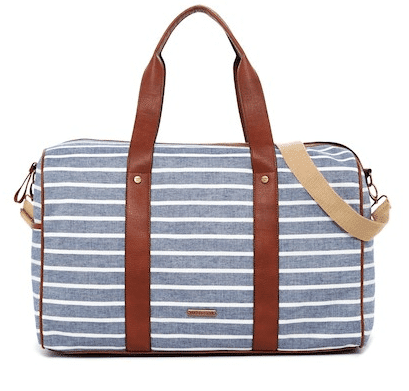 Simple, yet chic, the Madden Girl Carry-On Weekend Bag ($35) makes travel a breeze. The textured stripes offer a timeless design, while the dotted lining shows attention to detail. Inside the spacious bag with top zip-around closure is an additional zip pouch to hold your smaller essentials. Use the shoulder strap to keep your hands free while you're cruising through airports and train stations.
2. Zergolon Weekender Bag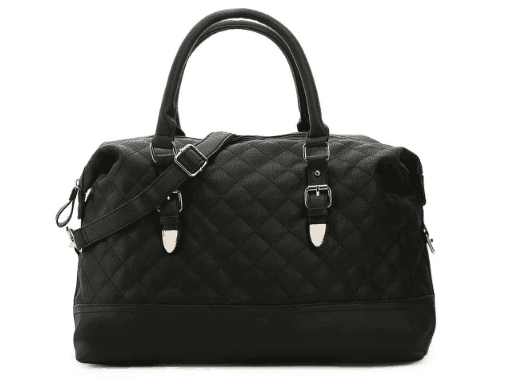 A sleek black bag is the ultimate travel accessory as it matches every outfit with ease. The Zergolon Weekender Bag ($50) features faux black leather in a stylish quilted pattern. You also have two carrying choices: rolled handles or long strap. Inside, stash your stuff in a zip pocket or one of two slip pockets.
3. Next Weekender Canvas Bag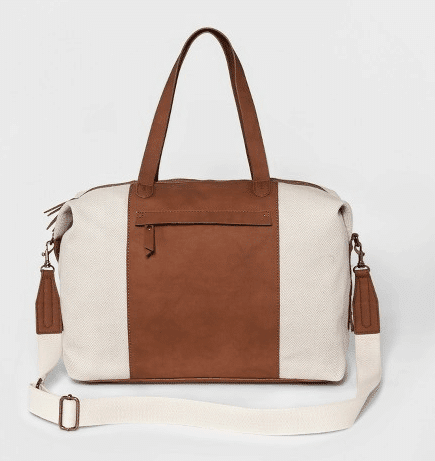 This budget-friendly pick makes it easy to throw together some clothes and go. The Next Weekender Canvas Bag ($40) is lightweight and offers plenty of room inside for a weekend's worth of outfits. There are also zippered components inside for keys, cell phones, and other personal items you want to keep protected.
4. Lacie Large Vegan Weekender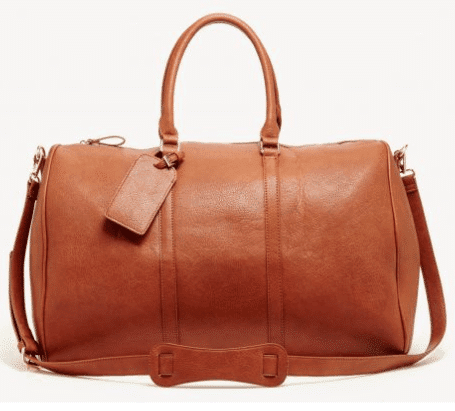 For you vegan fashion girls, a neutral-tone Lacie Large Vegan Weekender ($85) will get you even more excited to go on vacation. Heck, you may make plans just to step out with this cute bag on your shoulder. This larger version of the bestselling Cassidy weekender features soft vegan leather and gold-toned hardware.
5. Ban.do Paradisco Duffle Bag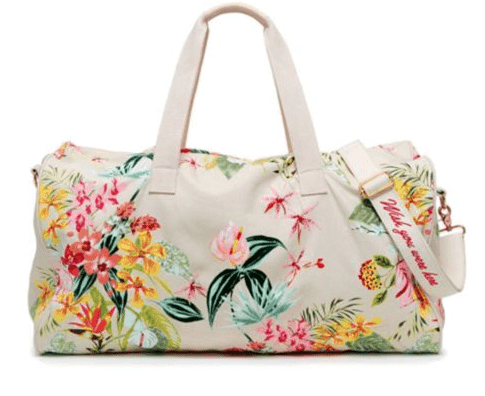 This heavyweight canvas bag will hold up whether you're traveling across town or across the state. Its floral pattern adds some flair, and the double-top zip closure ensures that your belongings remain safe. The Ban.do Paradiso Duffle Bag ($58) also has two carry options: double top handles and a removable, adjustable shoulder strap.
Craving an impromptu beach trip? Want to make those spontaneous road trips a hair less stressful? With the right bag in arm's reach, anything is possible.