This post may contain affiliate links. See our privacy policy.
With his distinguished sports-luxe aesthetic, Michael Kors (pronounced: My-Kal Ko-ors) is one of the world's best known fashion designers. The New York-based entrepreneur focuses mainly on midrange women's fashion, but has expanded his empire in recent years to include menswear and accessories like shoes and sunglasses. With a timeless, classic aesthetic, Kors is a go-to for fashionistas.
A Look at the Past
Michael Kors was born as Karl Anderson Jr., on August 9, 1959 in Merrick, Long Island. He developed a passion for clothing early on, shopping with his mom on the weekends and hanging out at his uncle's workplace in the fashion industry during the week.
At 19, Kors enrolled at the New York Fashion Institute of Technology. Soon after, he accepted his first job consisting of merchandising and designing a collection for a local upscale boutique. After finding success in that, Kors decided to forge his own path. By 1981, he had released his first collection and established the iconic Michael Kors label.
During his career, Michael Kors has been named the first women's ready-to-wear designer, became the creative director at French fashion house Celine, and took a role in the hit reality TV series Project Runway.
Where Michael Kors is Now
In 2013, Michael Kors was named in a list of the top 100 most influential people in the world by Time Magazine. He was also ranked as one of the top 100 most dominant fashion designers in New York by Observer. Kors has also received a number of rewards over the years including the Golden Heart Lifetime Achievement Award given by the non-profit society, God's Love We Deliver. He was also referenced in the hit film The Devil Wears Prada featuring Meryl Streep.
Our Top Michael Kors Picks
From dresses and jackets to pants and sweaters, we can always rely on Michael Kors to design some of the trendiest and wearable clothes season after season. Here are our top picks available now.
Tie-Neck Jumpsuit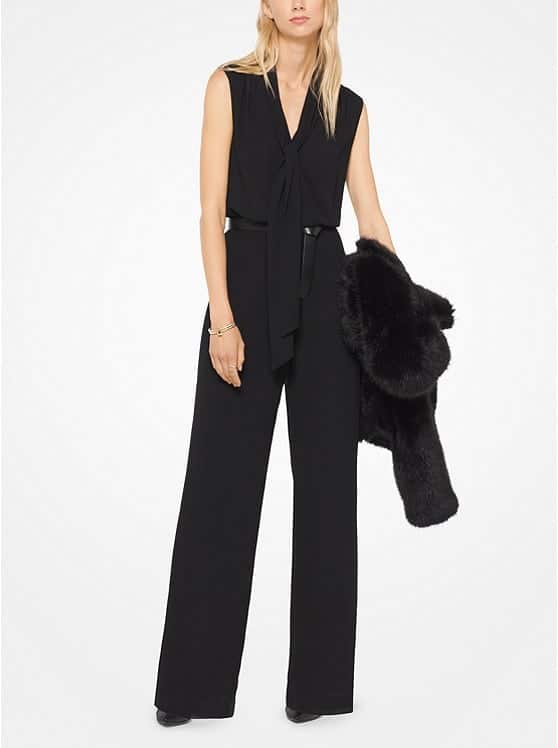 Cool and sophisticated, this Tie-Neck Jumpsuit ($155) is the perfect addition to your professional wardrobe. The belted waist creates a slimming silhouette and the neckline adds just the right amount of embellishment. Slip on a pair of pumps and you have the perfect office to nightlife transition.
Studded Sheath Dress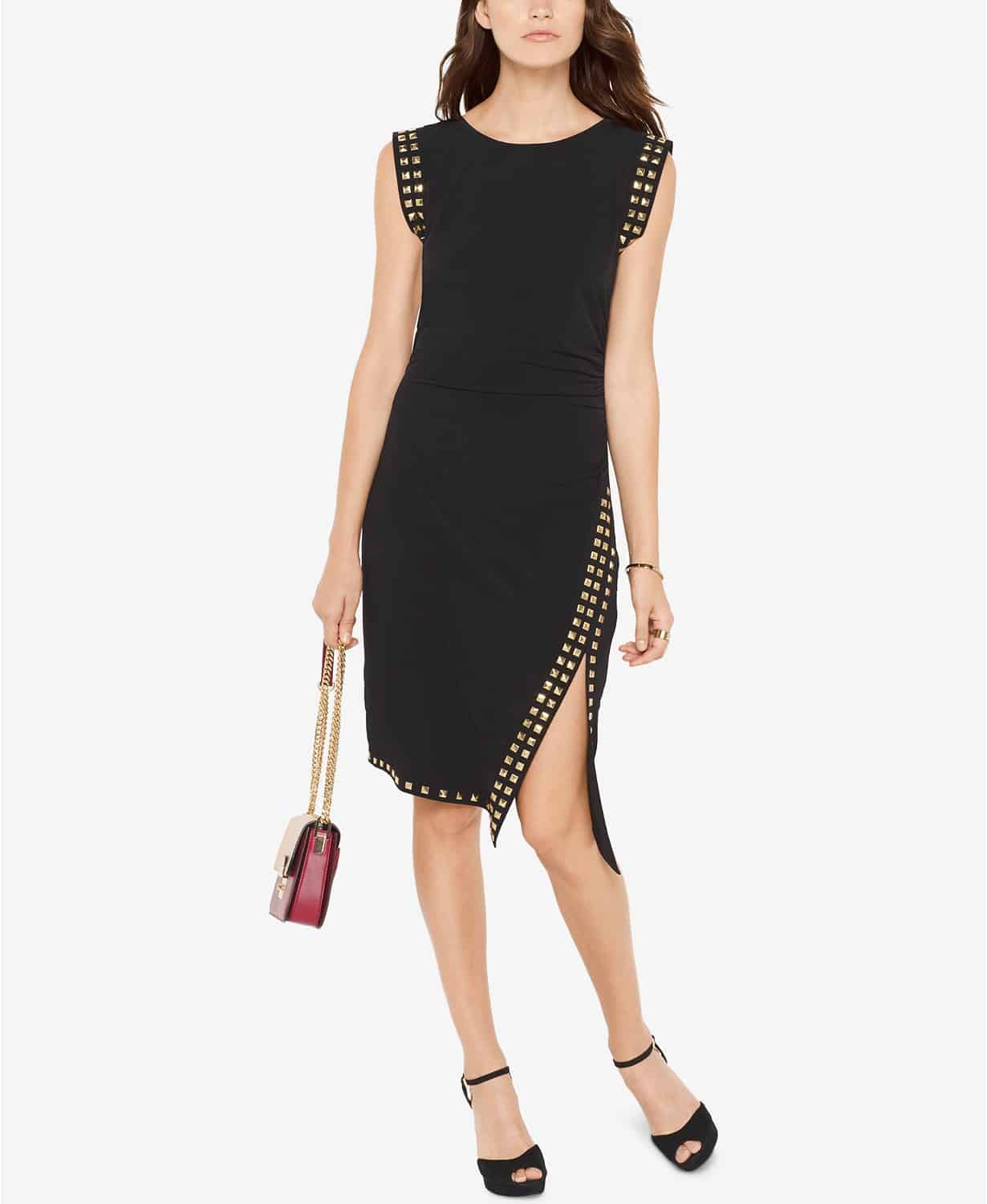 This stunning sheath dress ($130) is anything but ordinary. With studs aligning the sleeves and hem, it's the perfect combination of classy and edgy. The dress hits at the knees and features an asymmetrical slit at the hem side.
Saffiano Leather Crossbody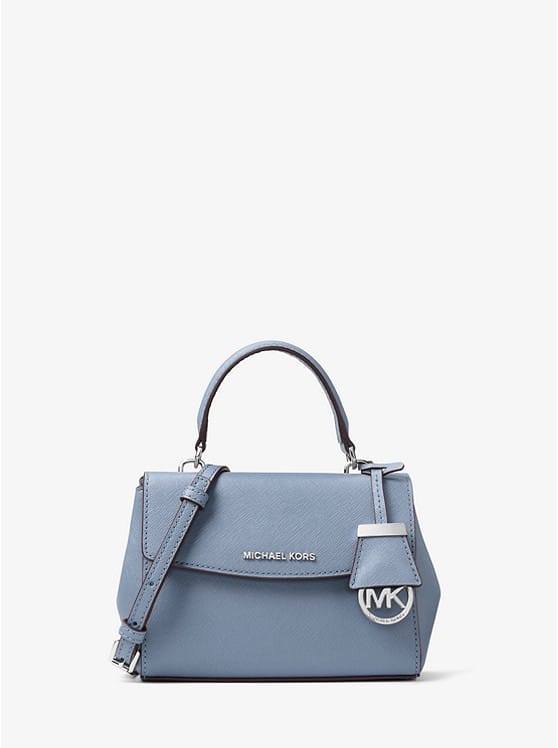 Michael Kors is well-known for his wide selection of luxury bags. This Saffiano Leather Crossbody ($178) in pale blue offers a timeless look in a small package. The touch of gilded hardware gives the bag a feminine look and the long, adjustable strap makes it easy to carry while on-the-go.