Just when you thought nails couldn't get any cooler with the popular trends such as Minx, a celebrity manicurist goes and ups the ante. A new nail polish line that goes by the name Ciate is literally making headlines with their velvet and caviar manis in a bottle. Ciate was created by celebrity manicurist Charlotte Knight. The trendy, innovative velvet and caviar polishes are all about making your nails an accessory.
The new nail polish line boasts rich, pigmented hues with 3D effects. The velvet polish is made up of crushed velvet powder and gives that smooth velvet texture, while the caviar polish is actually a two-step process that has a base coat that you top off with the caviar pearlescent beaded polish. Unlike Minx, which can run you about $50 minimum, Ciate's caviar and velvet nail polishes will run you anywhere from $19 to $25. And you don't need a nail pro to put it on.
Velvet and Caviar Nail Polishes by Ciate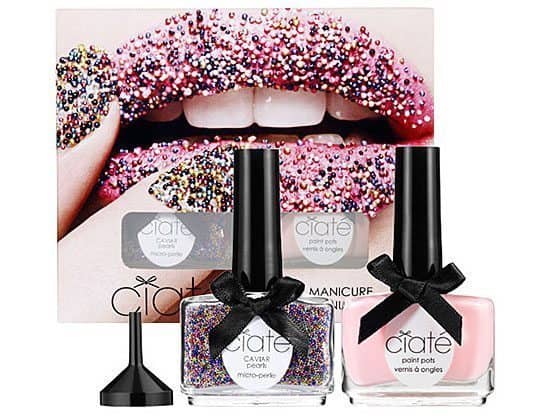 We can't lie; we are dying to try this U.K. nail polish, and luckily, old Sephora hopped on to carry the new line, so we will be popping in on our lunch break to snag a bottle or two.
What do you think about the new nail trend?
Get more Budget Fashionista