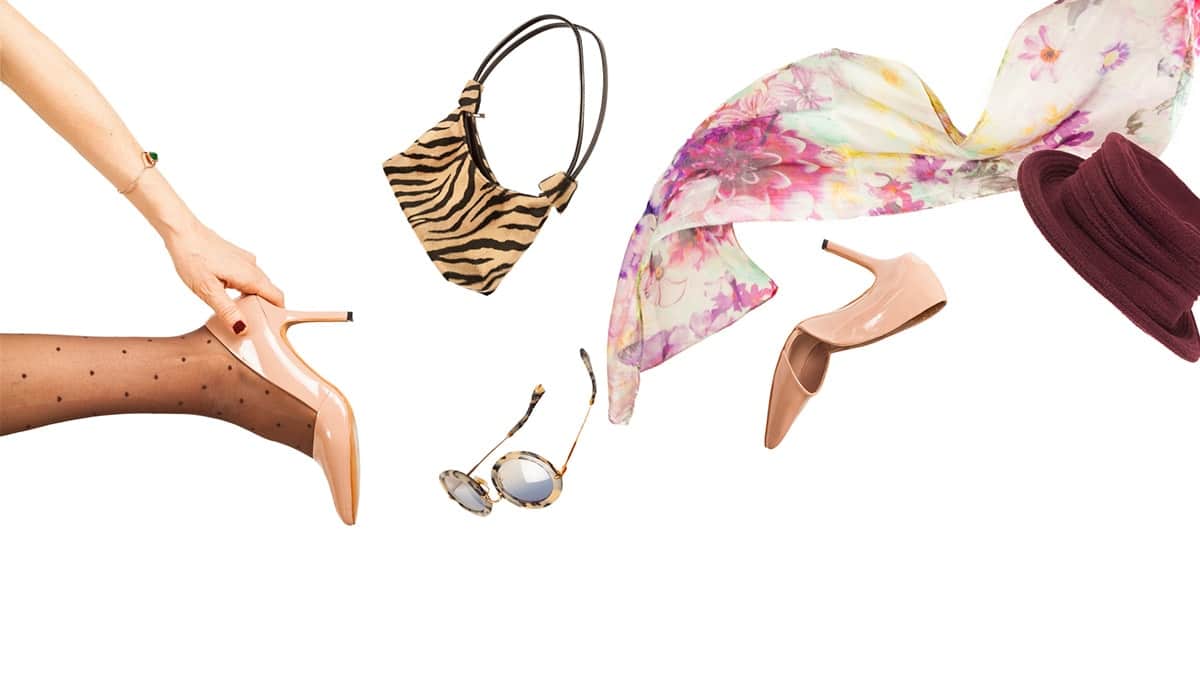 This post may contain affiliate links, which means I earn a small commission if you click and buy something (at no cost to you). See our privacy policy.
The secret to an affordable fashion update? Accessories. Accessories can change the tone of your fashion game like nothing else. A key piece can truly transform an outfit — and you've probably used that to your advantage without even thinking about it. Think of the scarf that brightened up the LBD you've worn a million times. The belt that made a tired sweater dress look new again. The statement necklace that served as the focal point for that sweater-and-skirt combo you wear all the time.
It's easy to understand exactly why accessories are so essential. Without them…well, let's just say we'd probably get bored with the stuff in our closets, fast. The beauty of accessorizing is that you can mix, match, and swap to your heart's content. Make a simple outfit look bolder with something sexy and sleek, like an animal-print scarf or a sizzling red clutch. Give a casual look some luster by twisting your hair up into a chic knot and popping in some statement earrings.
You aren't limited in your options, either. Sure, there are the usual suspects — the essential jewelry, the scarves, and the handbags. But you can easily mix it up by selecting some unexpected pieces to bring your looks to life. Here are a few options to incorporate into your wardrobe without going over your budget.
Budget Fashion Update: 5 Accessories We Love
1. Shake up your denim
Adding a necklace to jeans and a tee is an easy way to add a little sparkle to the equation. But you can also bring a hint of sartorial sass to the mix courtesy of this instantly legendary floral kimono from Vince Camuto. Breathtaking in its rich wine hue, this kimono features a dramatic pattern that exhibits a hint of dressiness — just enough to perk up an otherwise down-to-earth outfit.
2. Add some flower power
All you need is a solid pair of tights to take that basic dress into a completely different realm. These floral-back tights from A New Day are particularly striking for the sexy vine detail that accents the back legs. They'll help you make an unforgettable exit. They'll also breathe new life into everything from the LBD you wear on repeat to a denim skirt and flats.
3. Try a unique belt
Belts are celebrated for creating definition where none exists, but they should be equally lauded for their ability to make simple outfits look far more interesting.
Case in point: this classic obi belt from Anthropologie. As one of the store's most beloved products, it earns consistent raves for its versatility. Use it to cinch a flowing jumpsuit, or to add structure to a patterned dress.
4. Pile on the layers
Statement necklaces can take many forms. There are the resplendent pieces with dynamic pendants that stand out for miles, and then there are layered necklaces like the Evros Y-chain from BaubleBar.
This striking piece exudes a sense of simplicity and sophistication at once. The layered effect is fresh and contemporary, and it looks right at home with anything from a simple T-shirt to a dressy blouse.
5. Embrace your tough side
To toughen up a particularly soft and sweet look, try adding a studded accessory to the mix. This Lulus Crowd Pleaser studded clutch is just edgy enough without venturing into risky territory. The studs are nicely balanced by an array of gentler hues that play well with anything in your closet.