This post may contain affiliate links. See our privacy policy.
It's so, so easy to get caught up in the appeal of fast fashion — on trend pieces at affordable prices lure you into the exciting possibility of having an ever-changing closet. But that promise of a never-ending selection of outfits comes at a cost: quality. This is why some wardrobe staples are worth a higher price tag.
If you follow the cost-per-wear mindset, it's OK to buy pricier pieces — as long as you can get lots of use from them. When you choose the right garments to splurge on, you'll ultimately spend less. In other words, don't drop a bunch a money on a scarf in the animal of the season. But do invest in a quality coat you can wear for multiple seasons.
4 Splurge-Worthy Wardrobe Staples
Here are four wardrobe staples to splurge on this year.
1. Your shoes
There are few things worse than uncomfortable shoes. While cheap shoes might be calling your name for a special event, they probably won't last. Worse, you wills struggle to keep your mood up when you can feel the blisters forming on your feet.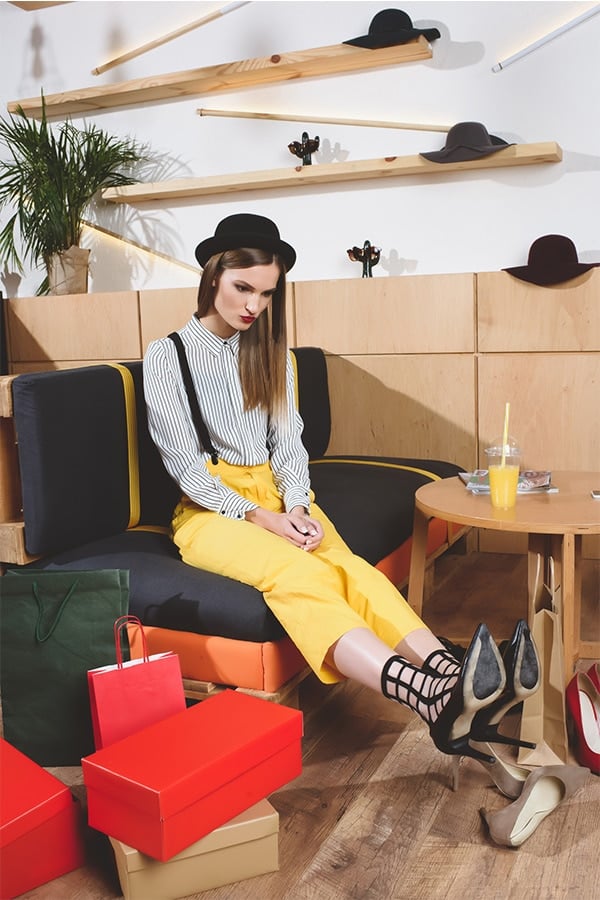 Of course, this doesn't mean you have to give up your shoe shopping habit entirely. You'll just need to adapt to having fewer, albeit more comfortable pairs at your disposal. This isn't all bad, either — being more restrained about shoe purchases will probably enhance your appreciation for a well-made pair.
To make sure you have the right shoes for any occasion or weather, we recommend investing these six types of shoes:
Neutral winter boots
A pair of cute flats for women
Sleek booties with a small heel
A pair of versatile black strappy heels
Black or beige sandals for warm weather
Comfortable workout sneakers
Higher-end shoes should save you from unnecessary pain and last longer too! Keep your investment down to a minimum by waiting for your chosen brands to go on sale.
2. Bras and underwear
A proper fitting-bra is comfortable, helps your posture, and provides the right amount of support. Instead of heading straight for the discount rack when buying yourself bras, consider investing in a collection of bras you can wear for different activities.
For example, you'll need a comfortable everyday bra, a medium or high-impact sports bra, a strapless bra, a fun bralette, and possibly others so you can look your best on any occasion. After all, nothing looks worse than a bra strap dangling outside of a top or an exposed back strap clashing with your otherwise classy aesthetic.
Similarly, you'll want to invest in underwear that fits well and isn't going to shred in the dryer after the first wash. Whether you prefer high-waisted briefs or thongs, there's a high-quality underwear solution out there for you. (My favorite underwear brand is Calvin Klein.) And, don't forget to have a couple pairs of seamless underwear on hand for dressier events.
3. Real denim jeans
Whether you're lucky enough to be able to wear them in the office or love to throw them on when heading to the farmer's market on the weekends, jeans are an essential wardrobe staple. A cheap pair can be a waste of your hard-earned cash, because they wear and tear in all the wrong places.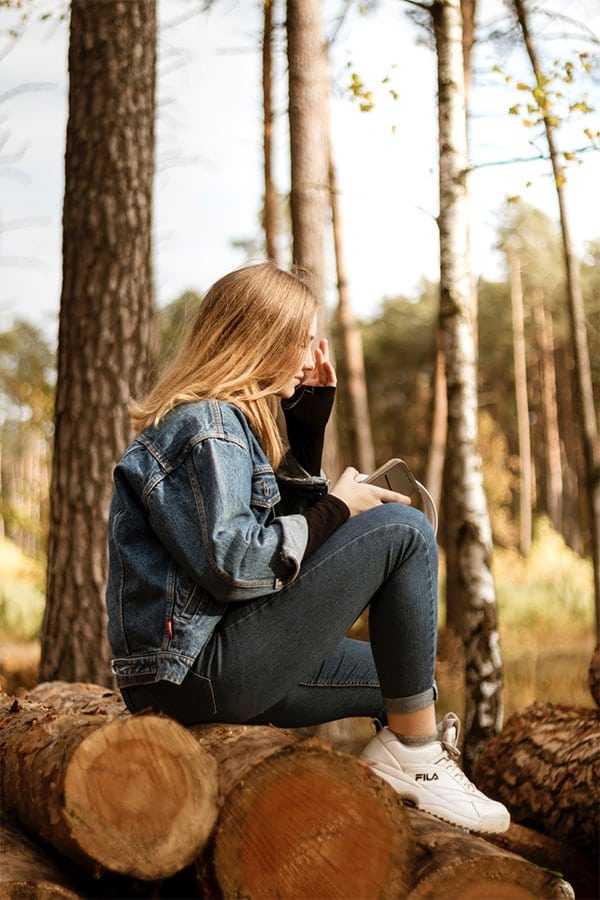 Instead of feeling frustrated when you have to restart the search for the perfect pair of jeans every few months, buy yourself a few pairs of real denim jeans that are made to last. When you're trying to decide which types of jeans to buy, consider these factors first to snag the pair that fits and looks just right:
Which wash will you wear the most?
What cut best suits your figure?
Do you need a little stretch in your jeans?
What length do you need—short, regular, or long?
Do you prefer distressed or classic denim?
How many pairs of denim jeans you need depends on how frequently you wear them. If you can don denim for work, you'll want at least four pairs. But, if you only wear them on nights and weekends, you can get by with just two.
4. Outerwear
When you're shopping for outerwear, the most important things to keep in mind are the fit, the color (neutrals are the most versatile), and the fabric. These three factors play a major role in defining your style and help you narrow down the type of jacket you need to complete your look. From black leather jackets to camel peacoats, only you can decide which type of outerwear best suits your style.