When you buy via links on this page, I may earn an affiliate commission. Learn more.
Last month, I posted about the launch of MULTI CORREXION® 5 IN 1 Chest, Neck & Face Cream With Sunscreen Broad Spectrum SPF 30. I've been using this product for about six weeks and I'm pretty pleased with the results. No breakouts, no sensitivity — just bright, clear, moisturized skin. I had been using a different RoC MULTI CORREXION moisturizer, so I didn't expect any issues, but you never know.
Two weeks ago, RoC sent me a lovely statement necklace to show off my newly moisturized neck and chest. What a wonderful surprise, right? After all, there's no better way to show off some confidence than by wearing a low-cut top paired with a flashy necklace.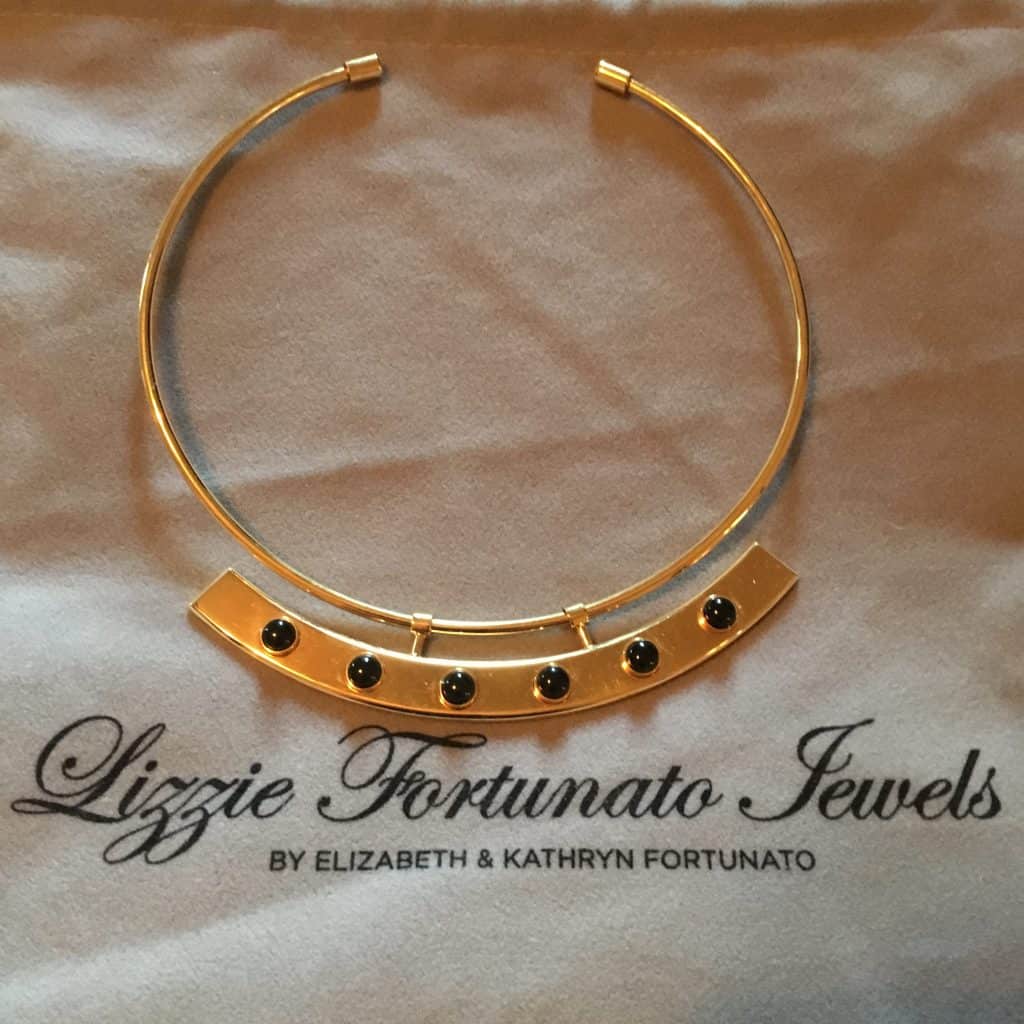 This is a gold-plated brass collar with semi-precious black onyx cabochon inlay, designed by Lizzie Fortunato.
That gift inspired me to inspire you. First, if you're feeling even the slightest bit insecure about the appearance of your neck and chest, know that you can do something about it! And when you do take action and start to see results, go out and get yourself a piece of jewelry to celebrate. Here are 7 more statement necklaces I love, each priced $50 or less.
Fav Statement Necklaces
For a Splash of Color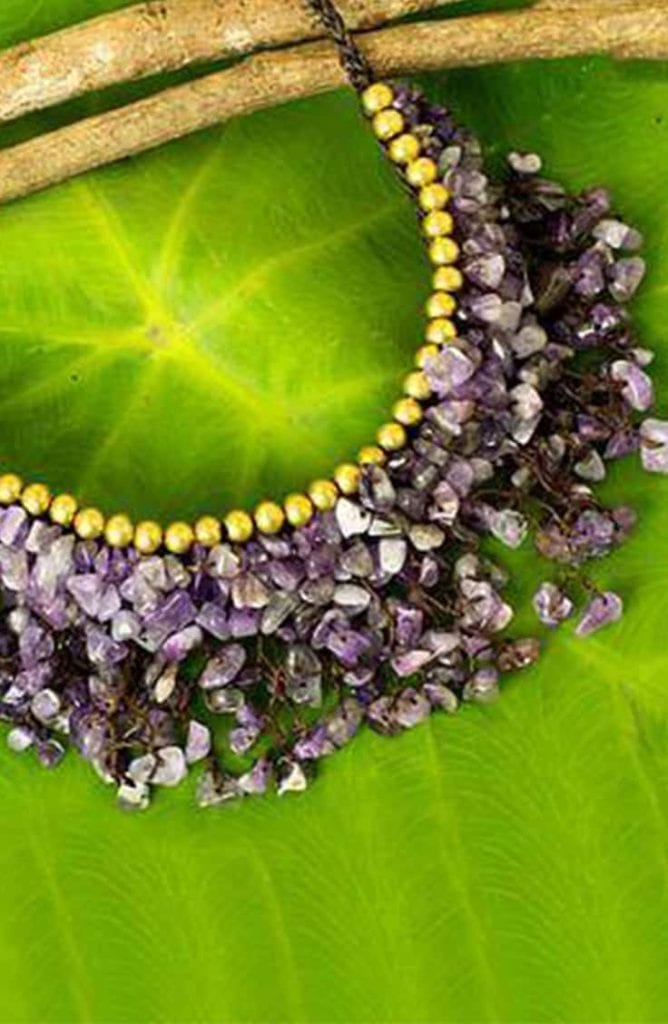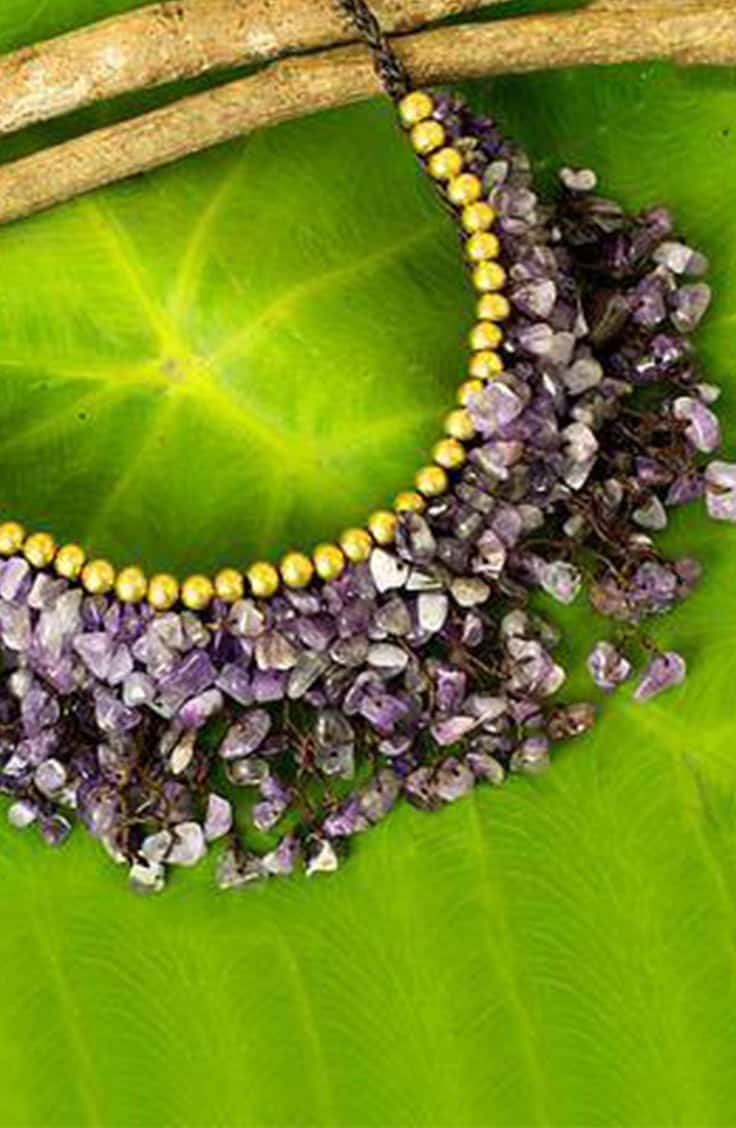 The texture and color on this piece by Novica ($37) are simply gorgeous. The purple comes from amethyst chips, meticulously knotted together. The neckline is then lined with brass beads for a pop of glamour.
For Some Sophistication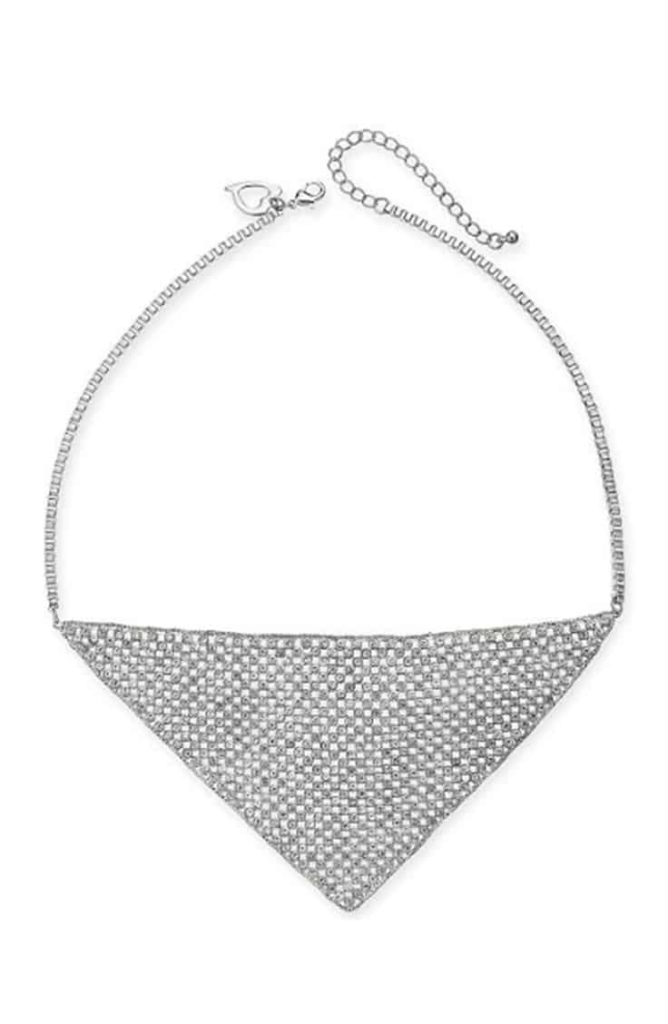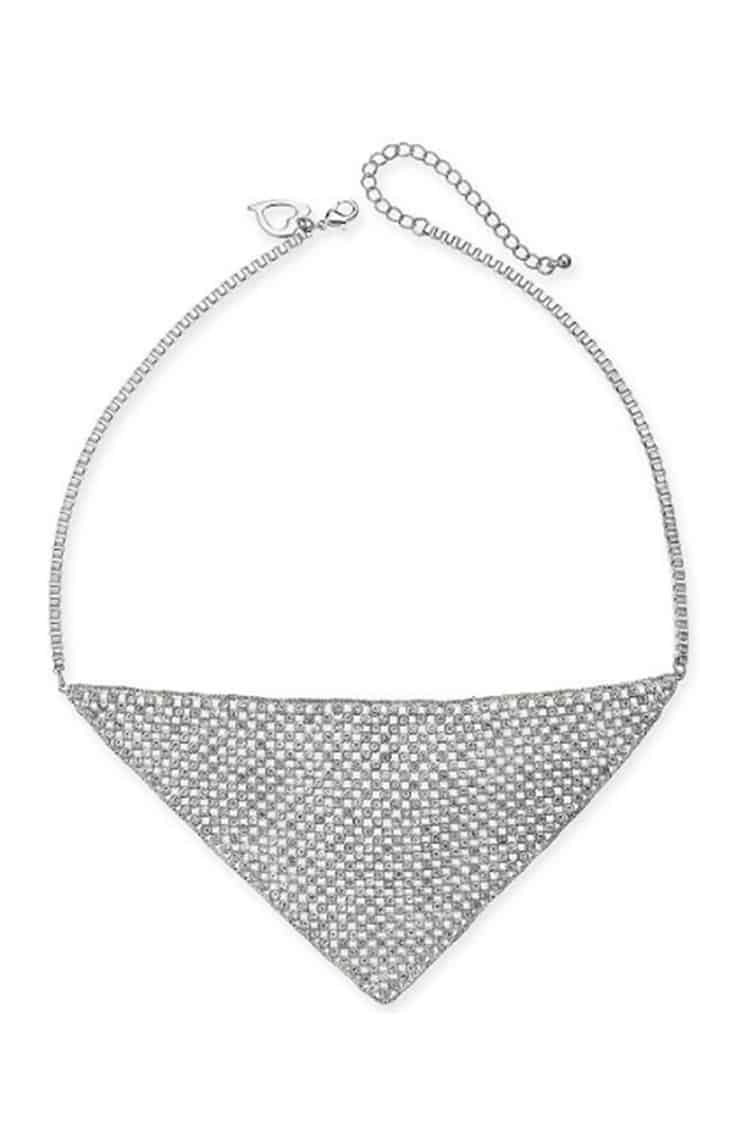 A mesh triangle that lays flat on your chest makes a statement in a more subtle way than a big, chunky piece would. The chain is 18 inches in length, so the necklace is intended to sit right above your cleavage. You might even clip the clasp shorter than than to bring it up a bit — either way, this necklace ($35) will direct all eyes at your bust, so be prepared for some attention.
For Dressing Up Jeans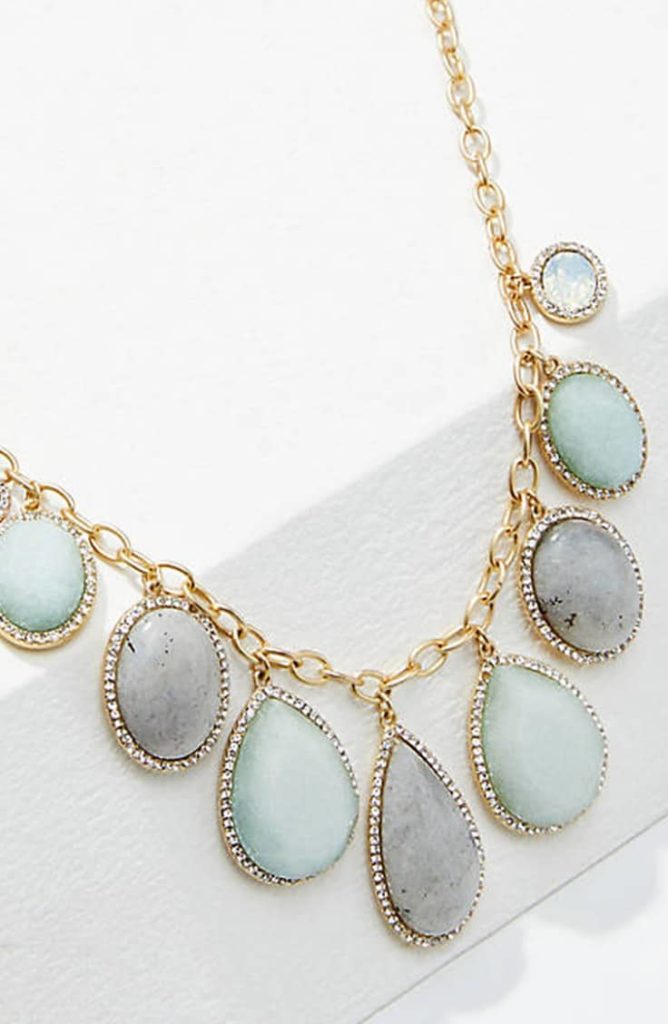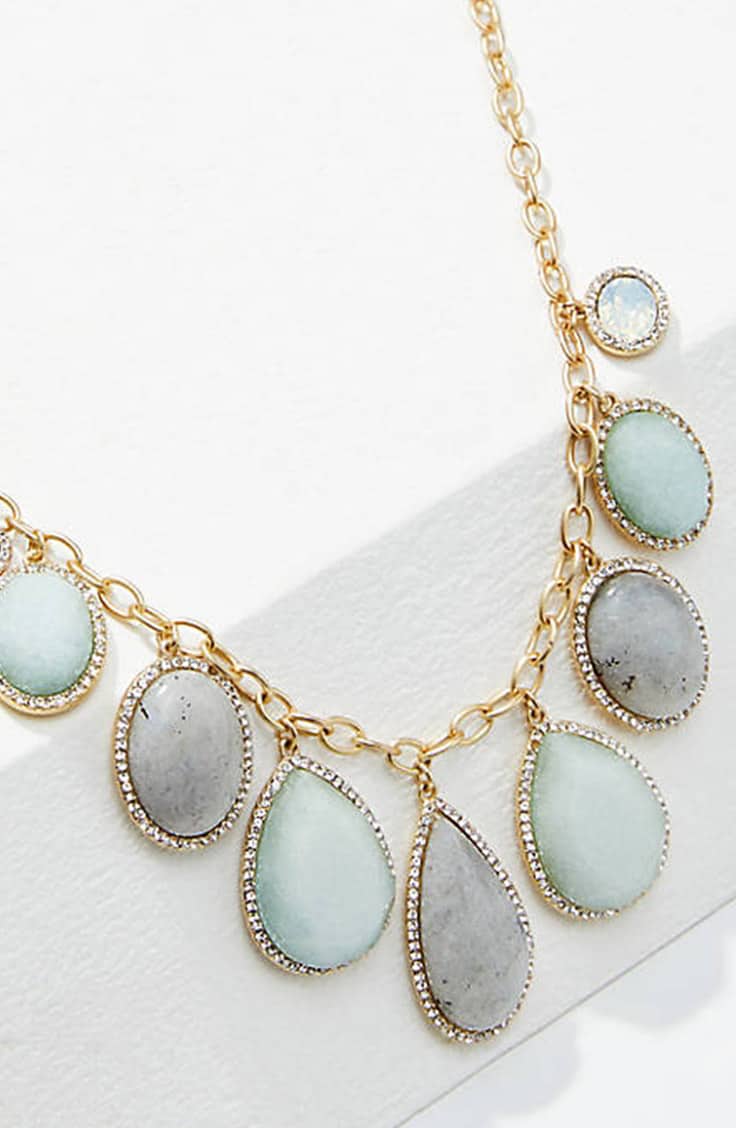 Reach for this pave stone necklace ($49) from LOFT when you want to jazz an otherwise basic outfit. The soft green and grey stones lined with rhinestones have an old-fashioned sweetness to them that's perfect for adding femininity to your ensemble.
For Something Different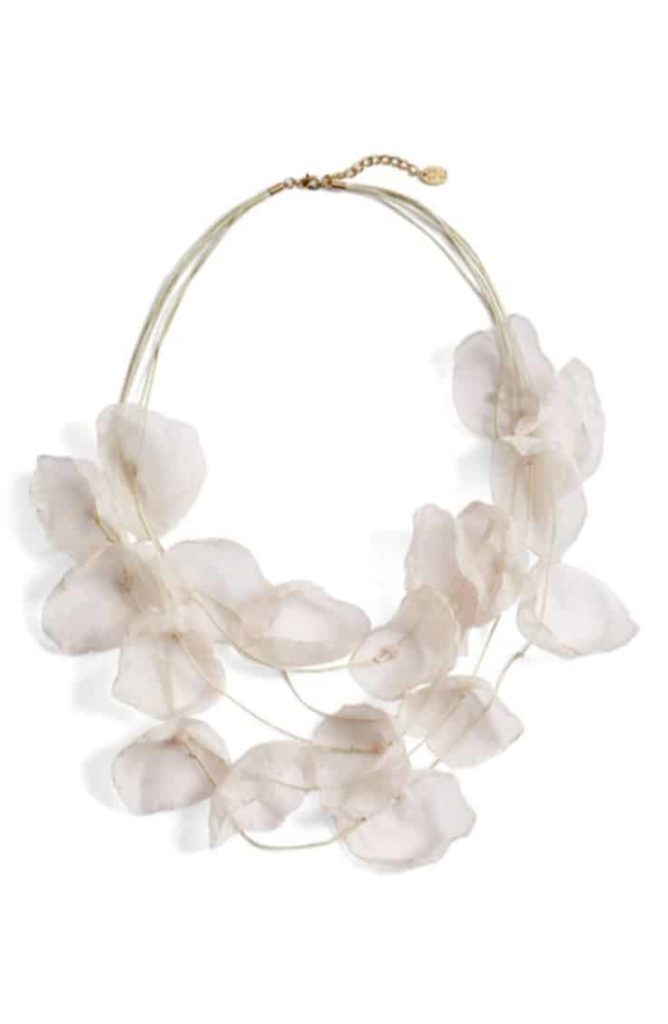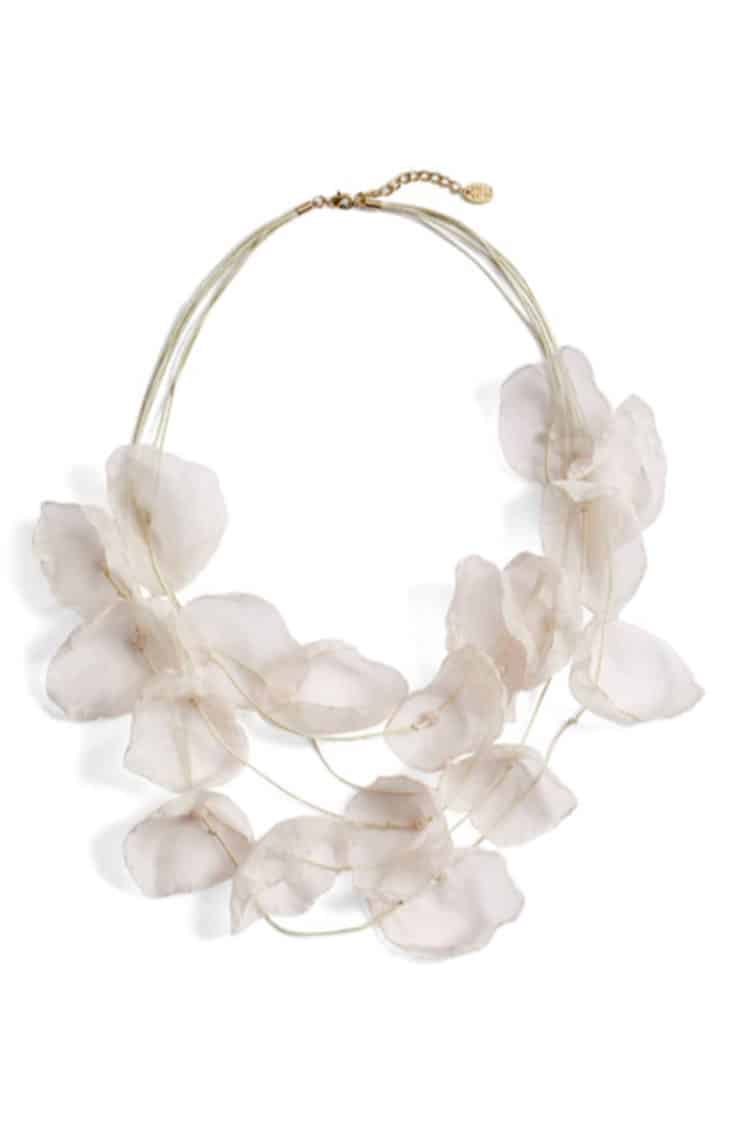 Not all statements have to be loud. When you want to speak in an airy whisper, try this Chiffon Flower Necklace from Stella + Ruby ($48). Because the strands are waxed chord, this necklace is best worn on your casual days. You could also wear this to the office to soften up a power suit.
For a Touch of Class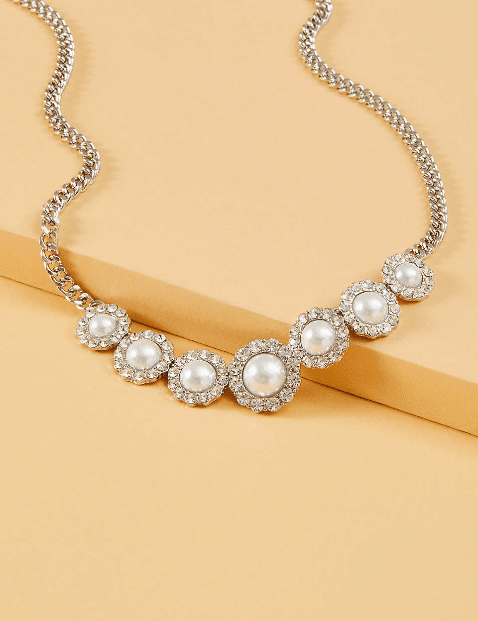 Pearls, even the fake ones, always exude style and grace. This necklace from Lane Bryant ($34) is 18 inches in length with a 3-inch extender. Wear it over a simple, solid-colored sweater, top or dress.
Ladies, I am a RoC Skincare Ambassador, which means I am compensated for sharing my experiences with the brand. Rest assured, all opinions are my own.