Being a die hard fan of eco-fashion, I've always wondered why the industry was so focused on "green" materials. Don't get me wrong, I love me a hemp dress or some organic cotton trousers every once and a while.. but what about constructing clothing that will last in rain, sleet or snow? What about a nice sturdy piece of fabric that would last longer and stronger?
And here's where it gets tricky, can we have a sturdy fashionable outfit at an affordable price? Is it in our budget? And most importantly, how does it look?
That's where UNIQLO comes in, because it caters to the hard working , planet conscious woman (and man) who want quality long lasting clothing at an affordable price. If you haven't heard of UNIQLO, here's three reasons you should explore their website or visit a local store.
Uniqlo Review: 3 Reasons to Shop Here
It's Green.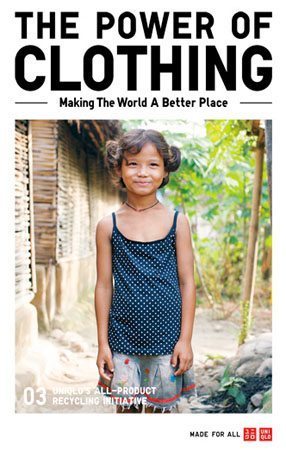 UNIQLO's claim to fame is their unique business model that focuses on quality. According to the website, all products are "highly-finished", and as a customer, I can tell you they are not lying. For the price you pay, you are definitely getting your money's worth. UNIQLO stores even have a seamstress to tailor clothing to the perfect fit if needed. You can buy an outfit and and have it adjusted right there in the store.
So how is this green? Concentrating on quality reduces waste. If clothing is well made, it lasts longer which prevents people from feeding into fast fashion, or clothing that does not last long and ends up in a landfill shortly after. The store also takes on an impressive number of f social responsibility initiatives, which is a huge plus when you consider the relatively low purchase price of the clothing. To top it off, they have a recycling initiative where you can recycle your well-worn UNIQLO goods.
It's in our Budget.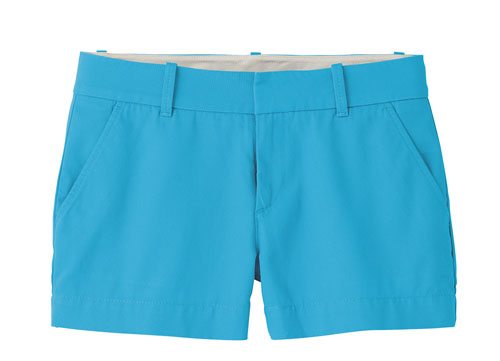 Two pairs of pants for $50? Tees for $6? You can't beat that, especially for the quality you are getting. Although UNIQLO focuses on basics and timeless pieces like plain tees and non prints, you can find almost anything in this store, from dresses, to leggings, and sun dresses. Most of the clothing is under $50, and its fair to say that many items are under $30. My ultimate favorite piece from the women's section are the Chino Shorts. They really are great, well made, sturdy, and the color did not falter after many washes. It was a well-spent 20$.
There's something for everyone.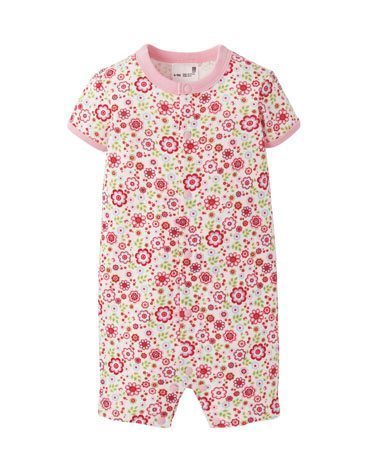 Baby Greengate Shortall, $5.90
UNIQLO pieces can be as simple as white tees and as elaborate as patterned sun dresses. There are winter jackets, leggings, oxford shirts and lounging around wear. On the website they tend to separate their clothing by their materials, for example there is a "silk" section and a "cashmere" section. There's bras, panties, leggings, and yes, cute onesies for the little ones. One more important detail: everything in store is organized by color. When you step into a UNIQLO store, you'll be totally impressed by the ultimate organization of all the colors, like you're walking into someone's closet!
TBF recommends UNIQLO if you want to get the bang for your buck. If you aren't convinced yet, check out our other posts about UNIQLO and visit the website!