Our content contains affiliate links, so know that we might earn a buck or two if you click and buy :) !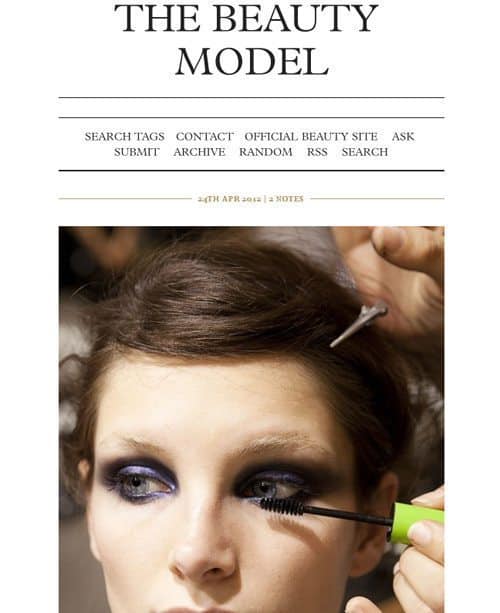 Blog Name: The Beauty Model
What It's About: Incredible beauty inspiration from magazines, high-end designers and models.
Why We Love It: We just can't get enough of the stunning pictures brought together by this talented blogger. Featuring beauty from high-end designers and chic magazines, this blog will appeal to anyone who loves classic and stunning beauty trends.