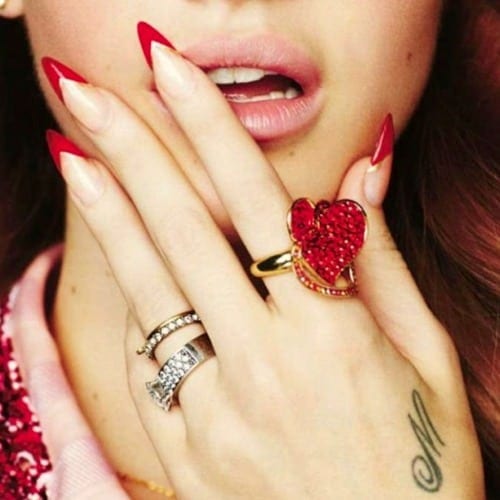 If you've ever searched a polish hashtag or two, you know manis are an art in their own right. But navigating what's popular in a given season and filtering out old trends is tough. For example:
Are ombre nails still a thing? (The hype's died down.)
What red shade really says holiday? (We'd go with poinsettia.)
Will I poke my eye out with nails? (Probably, tbh.)
We're breaking down the best fall and winter nail trends, so you can plan for pretty digits all season long. After all, when you're bundled up head to toe, you've gotta make a statement somehow!
Winter Nail Trends 2015: Color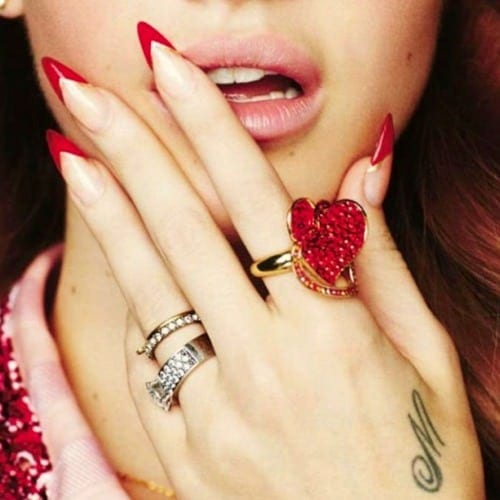 Besides the typical berry shades–think classic reds, deep magentas, black cherries and plums–you'll want to put some new neutrals in your nail polish rotation. Try a navy or a hunter green. For festive occasions, reach for the standard metallic gold over your nudes.
Our top picks this season include Berry Naughty from Essie and Good Girl Gone Bad from Deborah Lippman. The latter is more of a splurge purchase at $18 a bottle. But then, you're not going to don this flashy purple every day either.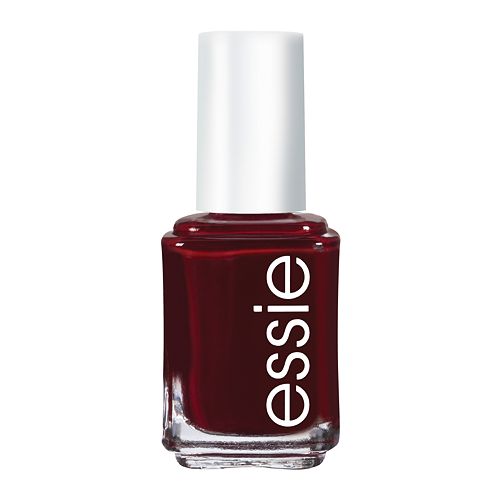 Essie Berry Naughty, Kohl's $8.50

Deborah Lippman Good Girl Gone Bad, $18.00
Winter Nail Trends 2015: Shape 
You can thank the likes of Lana Del Rey for vampy long nails coming back into style, but the youngest Kardashian has had a hand in talons trending, too. This holiday season, and well through next year, stiletto and coffin nails are giving traditional round and square shapes a run for their money. Go contemporary with either tapered shape and let them grow long. Think glamour when it comes to length!

Winter Nail Trends 2015: Embellishments 
If you can't or won't go for ultra long nails, try embellishments to add some fancy flair. From the rhinestones you know your salon has on deck, to new artistic techniques like shatter finishes and chic marbling, over-the-top is oh-so-right this season. Stay up with the trend in budget fashionista style by covering your nails with ready-made stickers. They're inexpensive, versatile and you won't owe anyone a tip if you put them on yourself.
Experiment with these fun foil stickers from Amazon.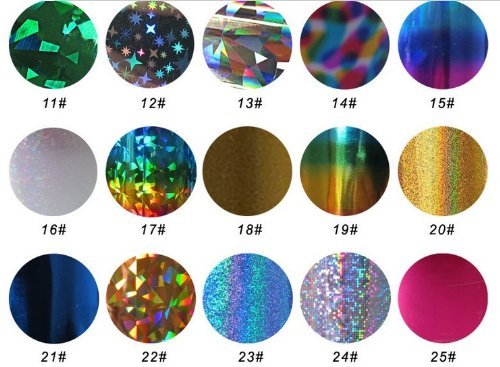 Foil Nail Stickers, Amazon $7.25
Love this post? Subscribe for Updates.