Our content contains affiliate links, so know that we might earn a buck or two if you click and buy :) !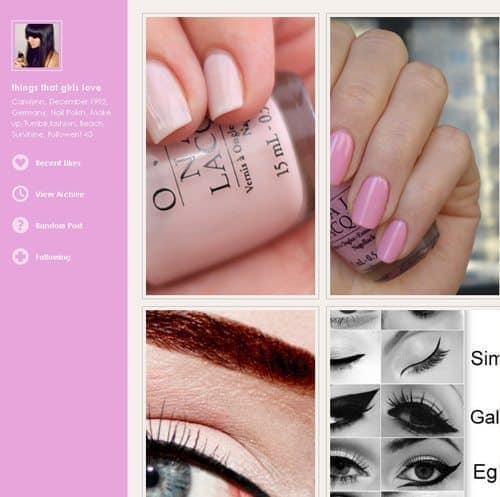 Blog Name: Paint Your Nails
What It's About: As the blogger says, this blog is about "things that girls love." She couldn't be more right. It mostly features makeup and nail trends.
Why We Love It: This is such a well-designed Tumblr blog. The pictures are bright, easy to see, and feature beautiful makeup and nail trends. It's updated frequently, and as evidenced by the amount of "likes" this blogger gets, we're not the only ones who think this blog is fabulous!