Our content contains affiliate links, so know that we might earn a buck or two if you click and buy :) !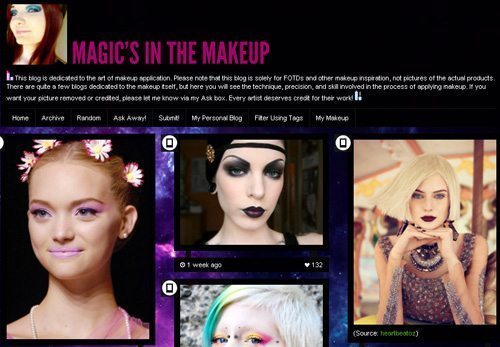 Blog Name: Makeup As Art
What It's About: Techniques on applying makeup, not just makeup itself.
Why We Love It: This blog features such a unique mix of styles. We love that this blogger publishes more non-traditional makeup photos so that it appeals to all different types of women. Several photos include in-detail shots of the perfect makeup application, making this a great place to go not only for inspiration but for technique tips, too.